What is sales accounting?
The Accounting menu contains a Sales sub menu which is the recording and setting of all types of activities related to sales activities. Every transaction or data related to sales activities will appear in this menu.
In this menu you will find three sub menus. That is:
Invoice
Invoice menu will display invoice data that has been published. The invoice comes from all sales channels and from order activity that you have processed. Either the status has been paid off or not.
Payment
Now on the Payment menu you can receive payments from invoices that have been published, so that the transaction is paid off. Especially for invoices publish from orders on the marketplace, you can receive payments in this menu or in the Repayment menu.
Return Process
In this menu you will see a list of items that have been submitted for returns. In addition, the processing of goods returns also takes place from this menu. You can choose two ways to return, namely Withholding Invoice or Returning Money.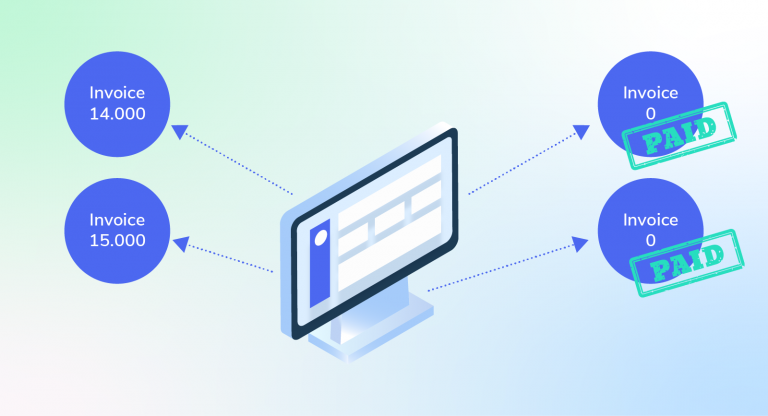 Example of invoice to Sales settlement:
When you process an order from the marketplace until it is shipped, you will publish an invoice for the order. Now, the invoice that has been published will appear on the Invoices page in the Accounting and Sales menu.
Even though in the marketplace the order has been paid for and entered into your balance. Jubelio has not recorded the payment as paid off because it has not been paid.
So the status is still your accounts receivable.
To be balanced, you need to pay the invoice from the balance in the marketplace to a real account or account. To make a record at Jubelio, you must make a payment in the Payments sub menu.
If you want a lot at once, you can pay off from the marketplace in the Repayment menu. Well, often times, many sellers do not update their invoice payment status, even though the payment has been made in real terms.
This is what makes your business balance read negative by Jubelio. Because there is no record of payment so that your financial data does not match the real account.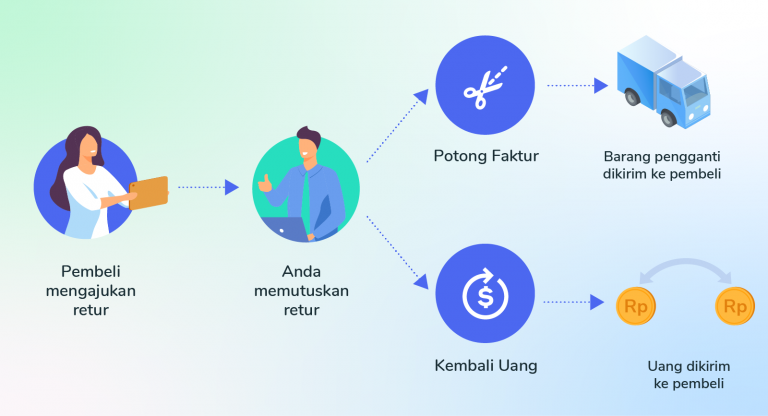 Return Example:
When your customers are dissatisfied with the goods purchased, they will usually apply for returns. This return request if it comes from the marketplace it will appear automatically in the Online Returns menu.
In the online returns menu, we can record which items we want to return from an invoice. Especially if there are many items in one invoice. When you click Approve on the online return page, you just partially completed the return steps.
Because in Online Returns you have just agreed to the process of returning the goods, from the buyer to you. And add back the stock in inventory. However, compensation to the buyer for the returned goods has not been recorded. Usually there are two types of returns, namely withholding invoices (replacing goods) or returning money.
Well, it is the processing of these returns that are often not recorded in the Jubelio system. You must follow the correct return process according to the customer's request. So that data on goods and money remains current and up-to-date.
Hebat! Ada umpan balik lainnya?
Semakin banyak yang Anda beri tahukan kepada kami, semakin banyak hal yang dapat kami bantu.
Hebat! Ada umpan balik lainnya?