What is Accounting?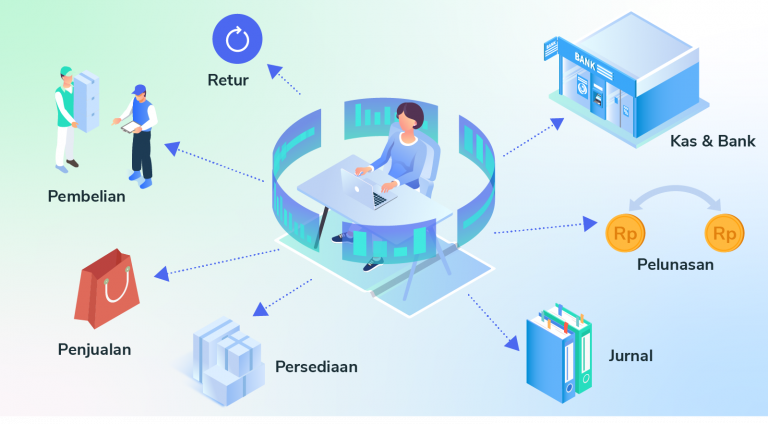 You must often carry out various business-related financial transactions and activities in business operations. Well, these various transactions and activities must always be recorded in detail and in full so that you can know the business's financial condition.
Then from the records of these activities and transactions, they must be classified and processed to become complete and comprehensive reports so that you can read them clearly. But recording, classifying, and processing so much data takes a long time.
To complete the need for recording business-related activities and transactions, Jubelio has prepared accounting features that you can use in their entirety. This feature will help you in recording all business activities. Also, prepares the report for you to read.
Accounting features function to record, classify, process and present data on activities and financial transactions of a business. These data are intended as material for consideration for making strategic business decisions.
Although complex, the role of accounting for your business and operations is very important. You can track incoming and outgoing money, audit business financial conditions and determine insights for business development based on real data.
Jubelio also comes with an Accounting feature to record the sales, purchases, and stock adjustments you make. In addition, you can also record every business-related financial transaction.
Every business and financial activity in the Jubelio account will also be recorded in an accessible Journal.
For a complete report of every transaction activity in your Jubelio account, you can access it on the Financial Reports menu.
The Accounting module is divided into six sub menus:
Inventory
In this menu, you will see inventory and stock of goods records.
Sales
In this menu, you will see records related to store sales activity.
Purchase
In this menu, you will see records related to purchasing or procurement activities to suppliers.
Cash and bank
In this menu, you will see debit and credit transactions for business finance.
Journal
In this menu, you will see a log of all activities and transactions of your business.
Settlement
In this menu, you will see what settlement is and how it is used.
Hebat! Ada umpan balik lainnya?
Semakin banyak yang Anda beri tahukan kepada kami, semakin banyak hal yang dapat kami bantu.
Hebat! Ada umpan balik lainnya?