In Jubelio, you can create a webstore that is useful for selling online. After that, your webstore can be directly integrated with the Jubelio system by:
Select the Woocommerce menu -> then Settings
Select tab Advance

Select Rest API menu

Click Add Key for getting API

Fill in the Description with "Jubelio API" and change the Permissions to "Read/Write" then click Generate API Key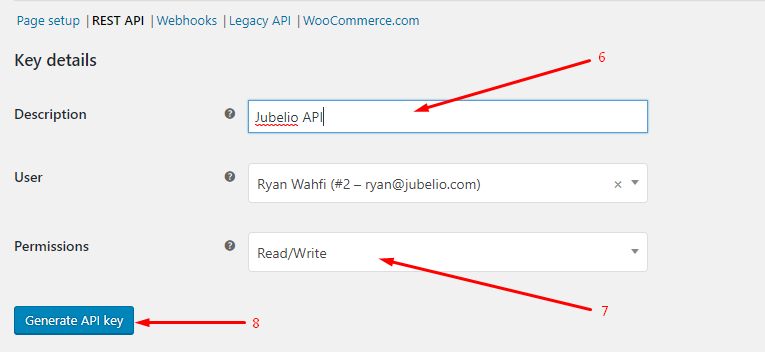 Copy the Consumer key and Consumer secret to use in the next step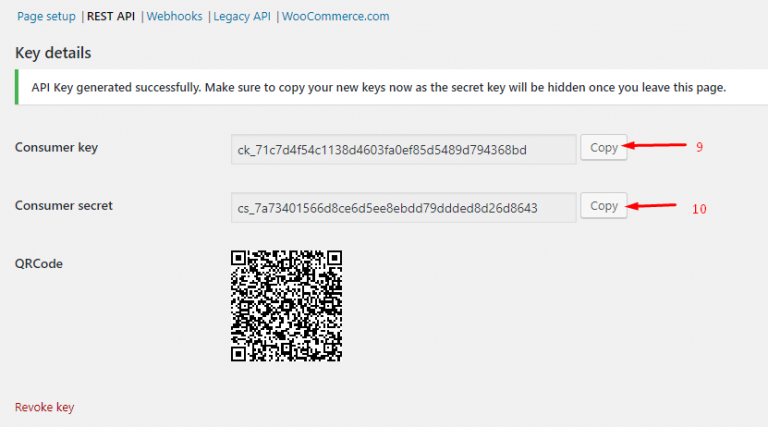 Login to Jubelio Dashboard -> Select Integrasi menu -> Pengaturan sub menu -> click Tambah Webstore Integration -> select Woocommerce -> click Tambah.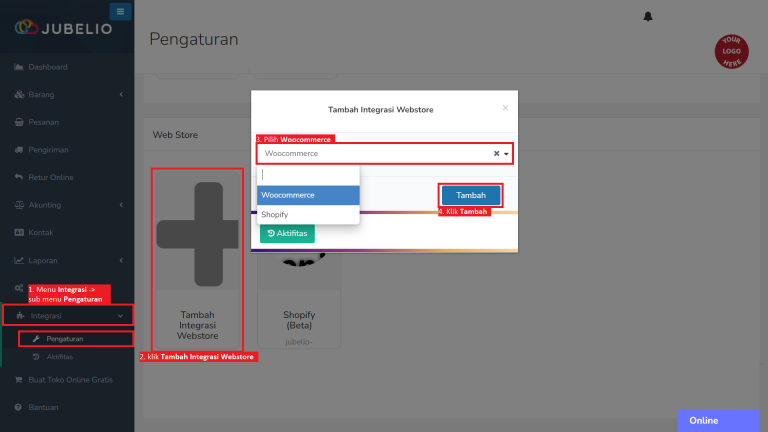 Fill in the webstore domain address -> Then copy the Consumer key and Consumer secret previously stored in the API key and API secret in sequence> select the API version used -> then click Connect. In choosing the API version to use, business people can learn more by clicking here. (https://woocommerce.github.io/woocommerce-rest-api-docs/#introduction)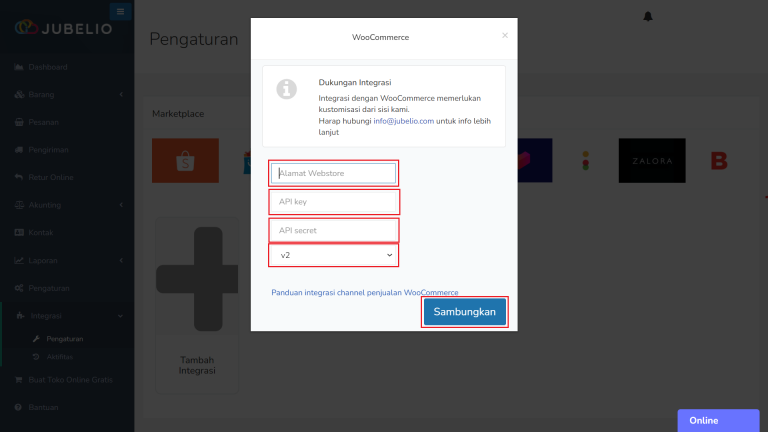 Done, now your webstore is integrated with Jubelio
Hebat! Ada umpan balik lainnya?
Semakin banyak yang Anda beri tahukan kepada kami, semakin banyak hal yang dapat kami bantu.
Hebat! Ada umpan balik lainnya?