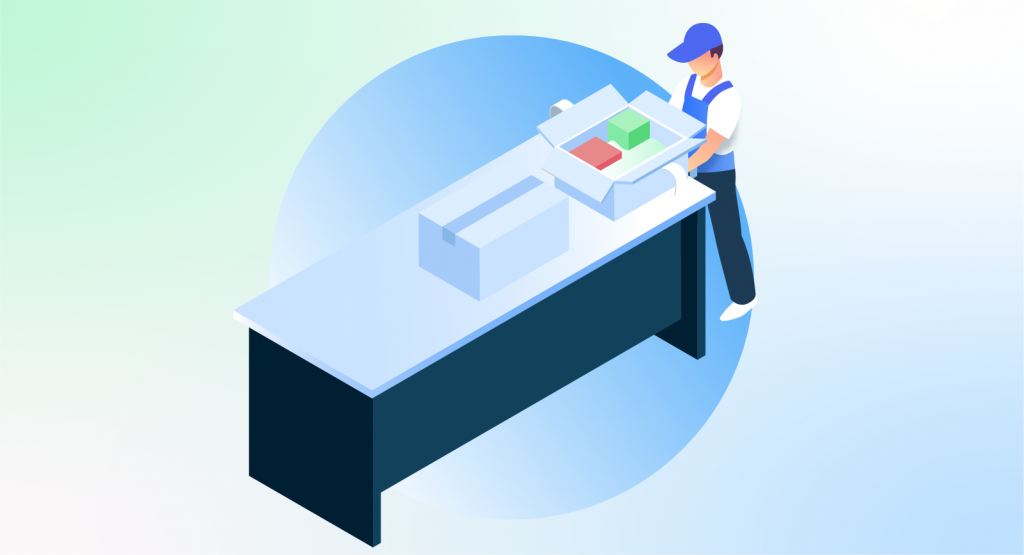 Hi, Pebisnis!
Once the picking stage is done, you can proceed to the packing stage of order fulfilment. Follow these steps below!
Packing Stage: Detailed Process
Sort the orders you want to process by clicking the check box next to the Order number, then click Tindakan , select Mulai Pengepakan.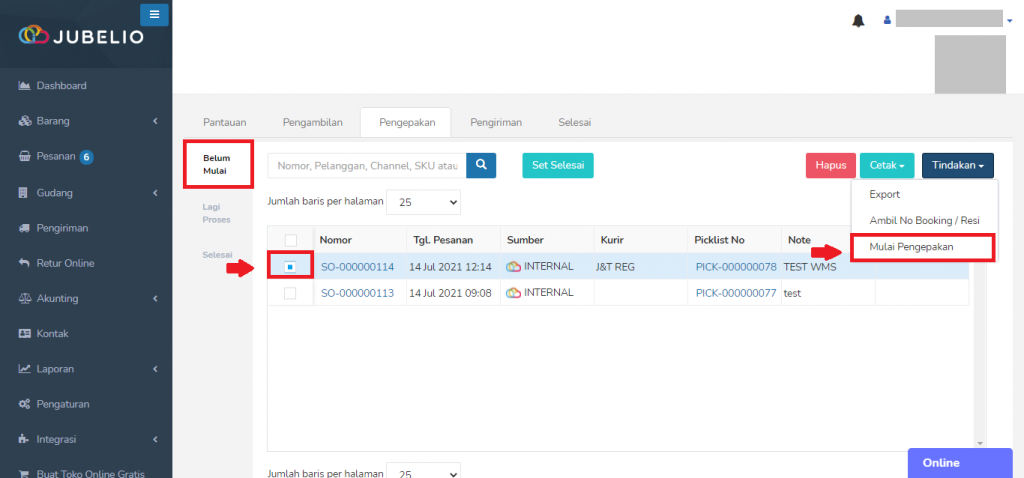 The Packing Process form will appear, scan the Packer ID/NIK and Scan the Order Number/SKU.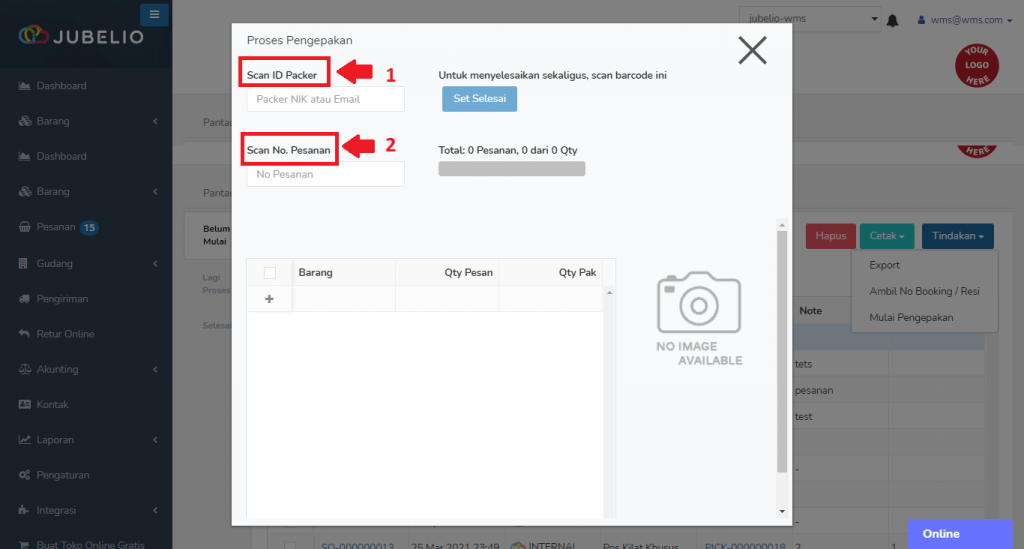 After that, a table consisting of Barang, kuantitas pesanan (Qty Pesan), and kuantitas pack (Qty Pak) appear. Notice that the amount on Qty Pak is still zero.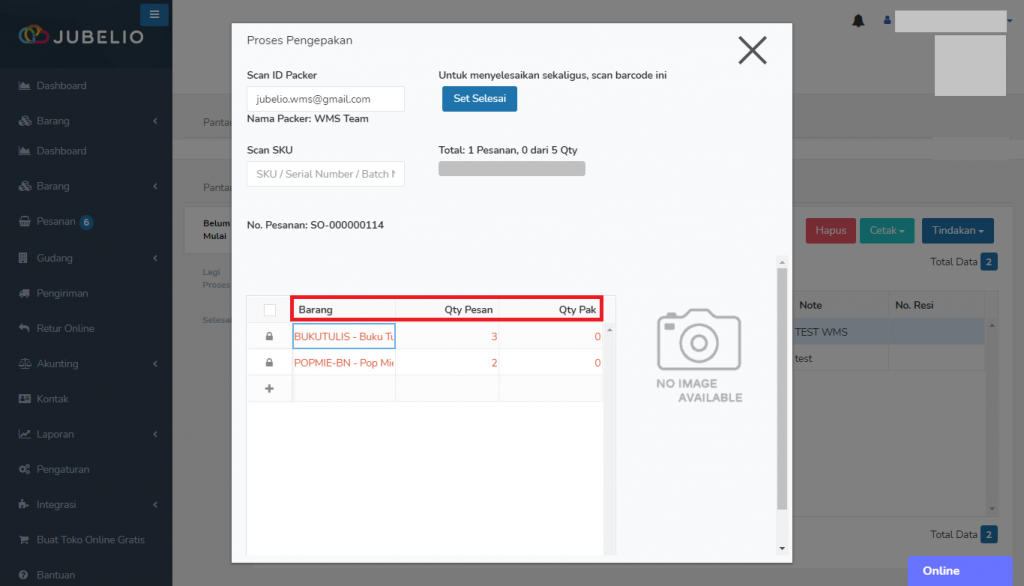 Still on the same form, fill in the SKU in the Scan SKU column according to the order quantity.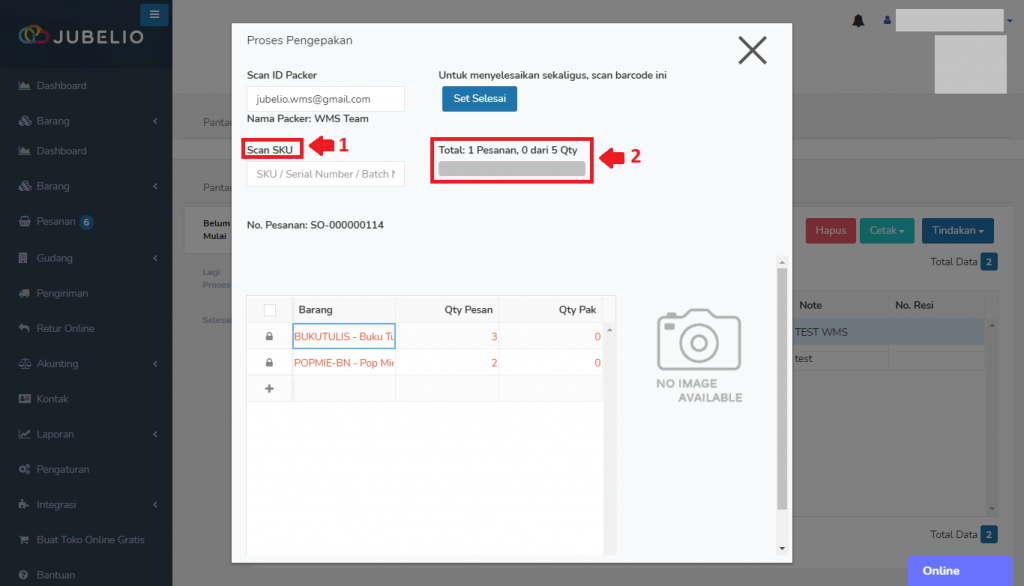 After filling in SKU and Qty Pak, progress bar will be filled. In addition, photos of packaged goods will appear.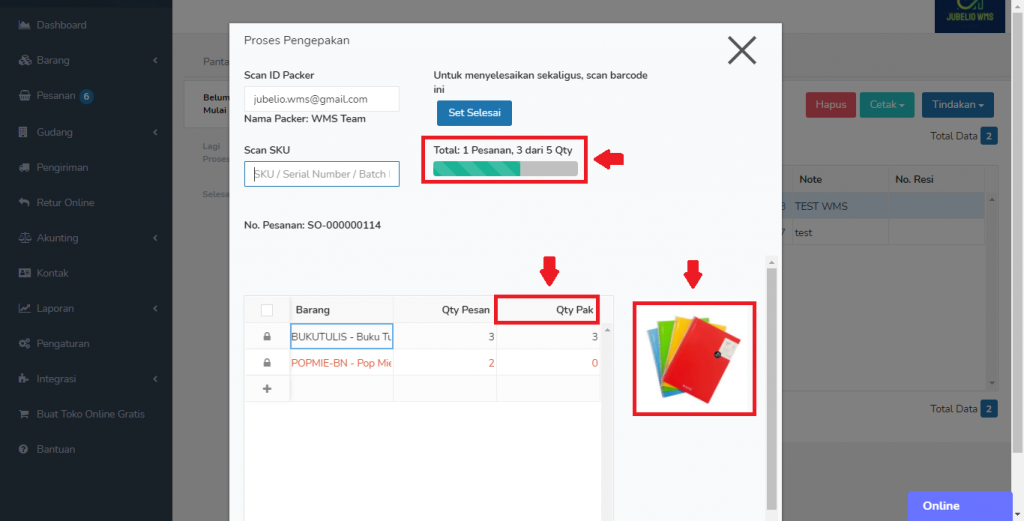 The order will automatically switch to the Siap Kirim tab in the Pengiriman tab.
However, if you use the batch picking method during the pick-up stage, confirm that the Cetak Label Pengiriman is done after packing is complete.
a pop up will appear to print Label Pengiriman, click Ya.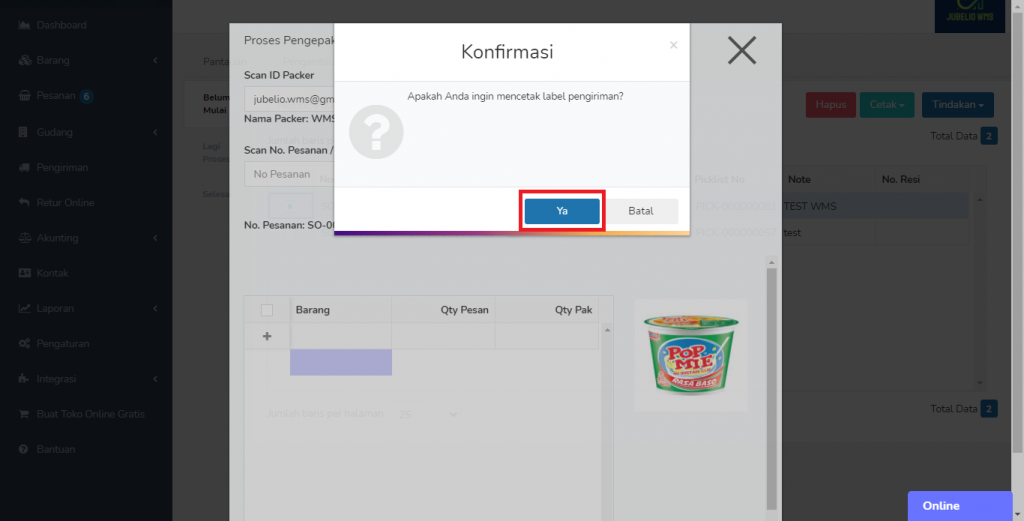 A new link with Shipping Labels in will open on the next tab.
If you want to skip the detailed packing process, you can directly click Set Selesai in the Pengepakan tab.
This button can be activated in Pengaturan Pemrosesan Pesanan.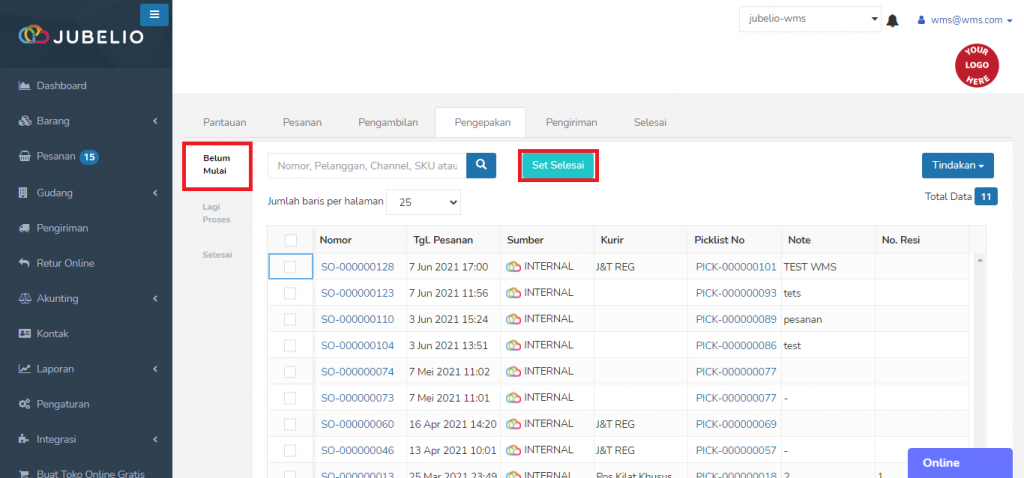 The order will automatically move to the Siap Kirim sidebar in the Pengiriman tab
If you haven't Printed Shipping Labels during the Picking process, you can do so during the Packing process. Click the check box next to Orders number, then click Cetak, select Cetak Label Pengiriman.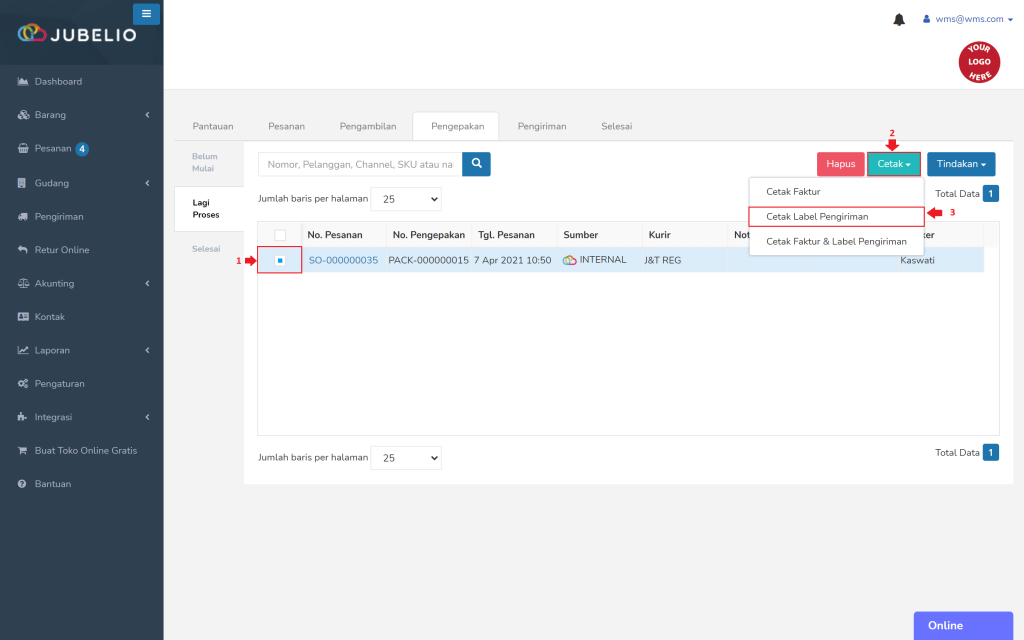 Done with packing, please proceed to the shipping stage of order fulfillment.
Hebat! Ada umpan balik lainnya?
Semakin banyak yang Anda beri tahukan kepada kami, semakin banyak hal yang dapat kami bantu.
Hebat! Ada umpan balik lainnya?