If you have already made a bundle on the marketplace, you don't need to make it again at Jubelio. All you need to do is download the product directly into Jubelio. Steps you need to do:
Go to the Katalog menu -> In Review -> Download dari Online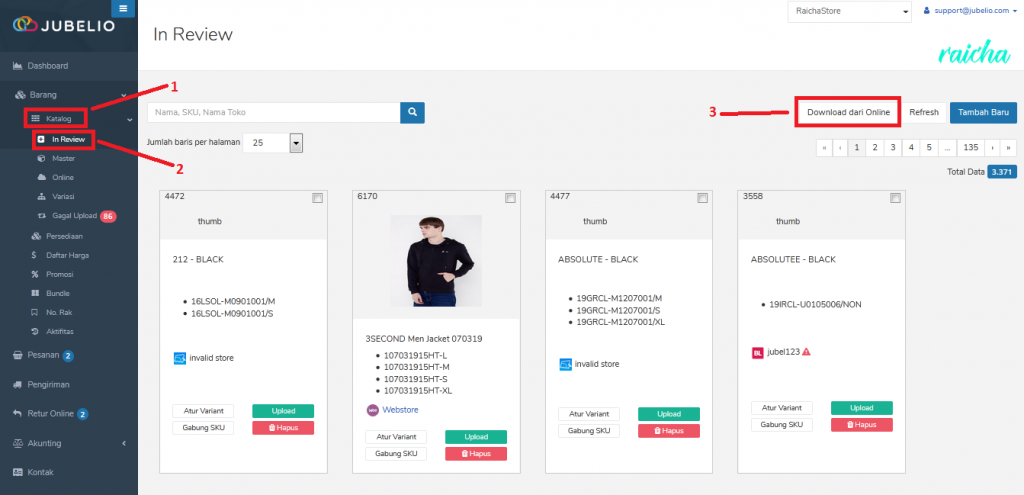 Write Product Name > Check Marketplace Origin of Product > Search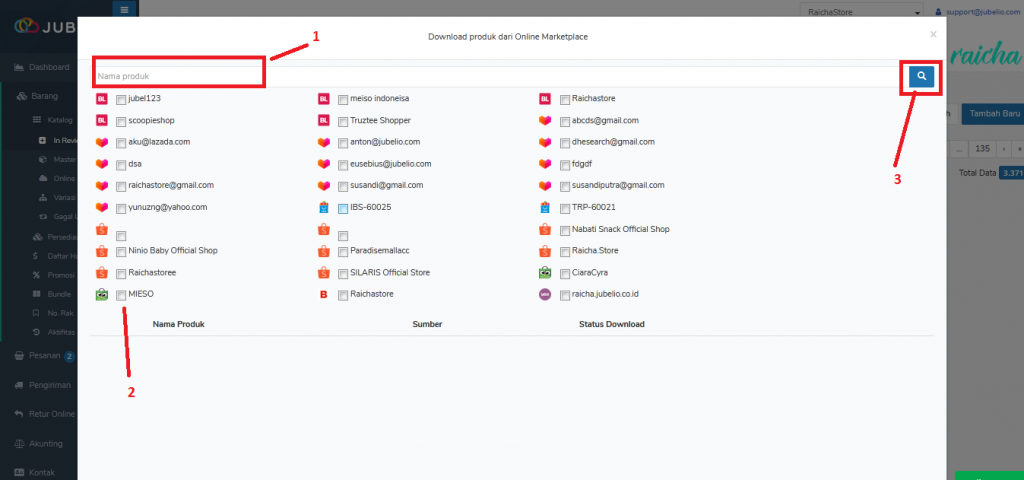 Click Download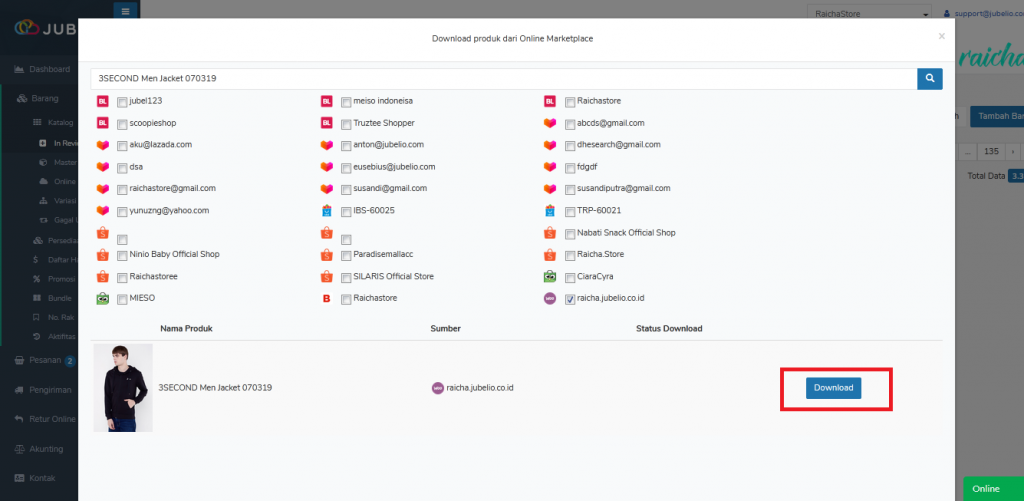 Go to Barang Menu > Katalog > Variasi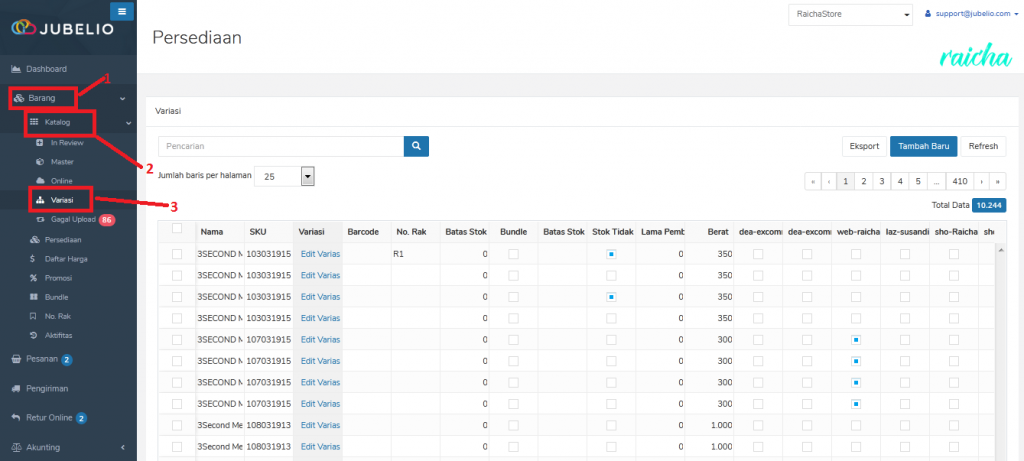 Search for the product -> Tick the Checkbox in the Bundle Section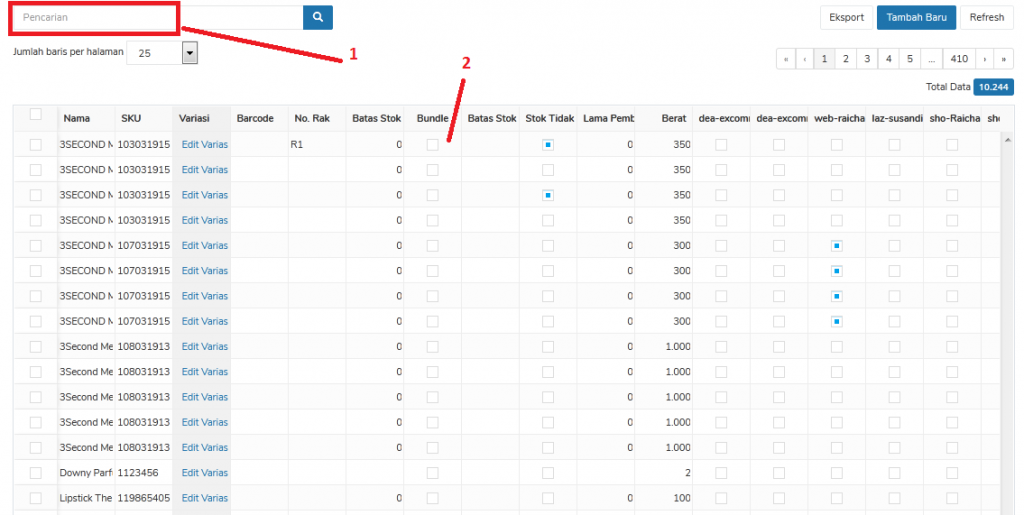 Go to Bundle Menu, then see if the product is already listed or not.
Hebat! Ada umpan balik lainnya?
Semakin banyak yang Anda beri tahukan kepada kami, semakin banyak hal yang dapat kami bantu.
Hebat! Ada umpan balik lainnya?