Hi, Pebisnis!
After you have finished adding and setting up the warehouse, the next step is to set user access rights for workers in the warehouse.
This is so that the person assigned to the warehouse can carry out activities according to their role. Below is how to set user permissions for the Repository feature.
Go to Pengaturan menu -> Perusahaan -> Pengguna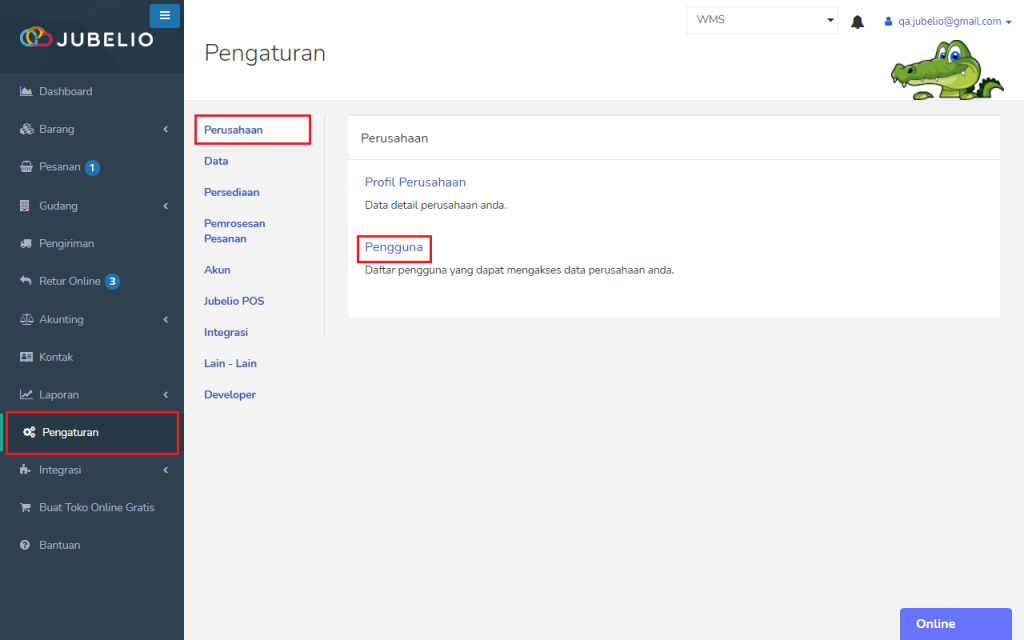 Click Tambah Baru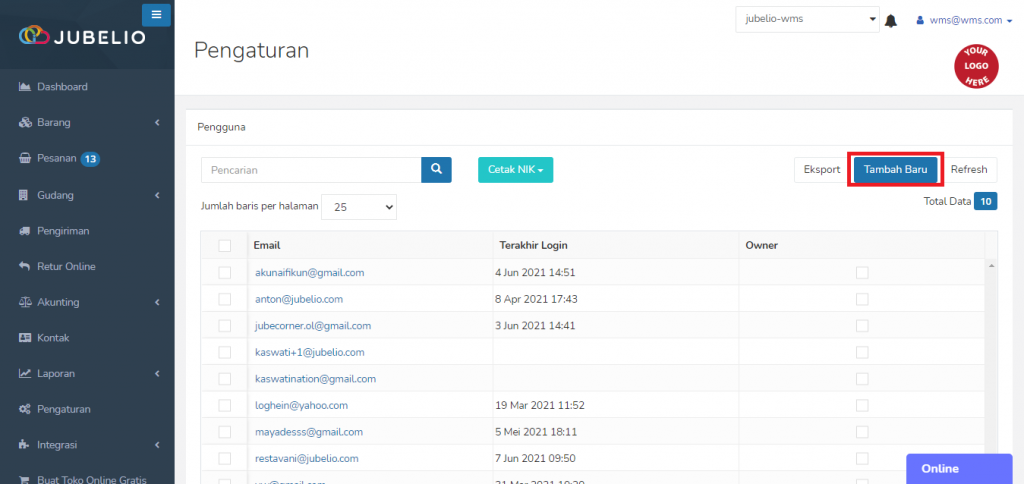 Fill in the  form with Email, Nama Pengguna (username), NIK, Password, User Role, and Lokasi Pengguna (the assigned warehouse) who will be given warehouse access.
You can input multiple Lokasi Pengguna or warehouse as each user can have access to multiple warehouses.
In realconditions, maybe you only have one physical warehouse, but virtually you have several warehouses that only need one user to access them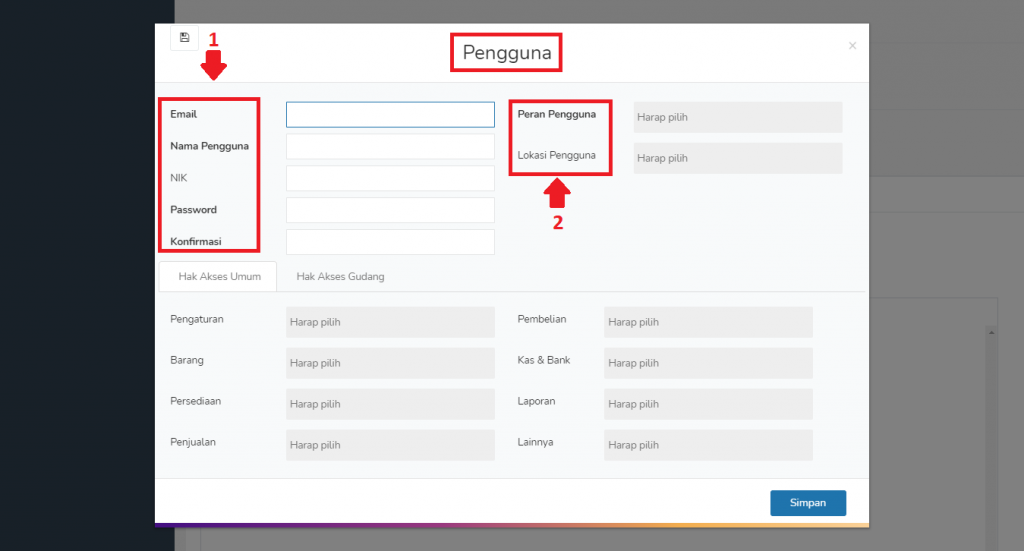 Select the Hak Akses Gudang tab and the Barang Masuk, Pemrosesan Pesanan, Barang Keluar, and Penyesuaian Stok dan Opname fields will appear. Then fill out these fields according to the user role, then hit Simpan button to finish the settings.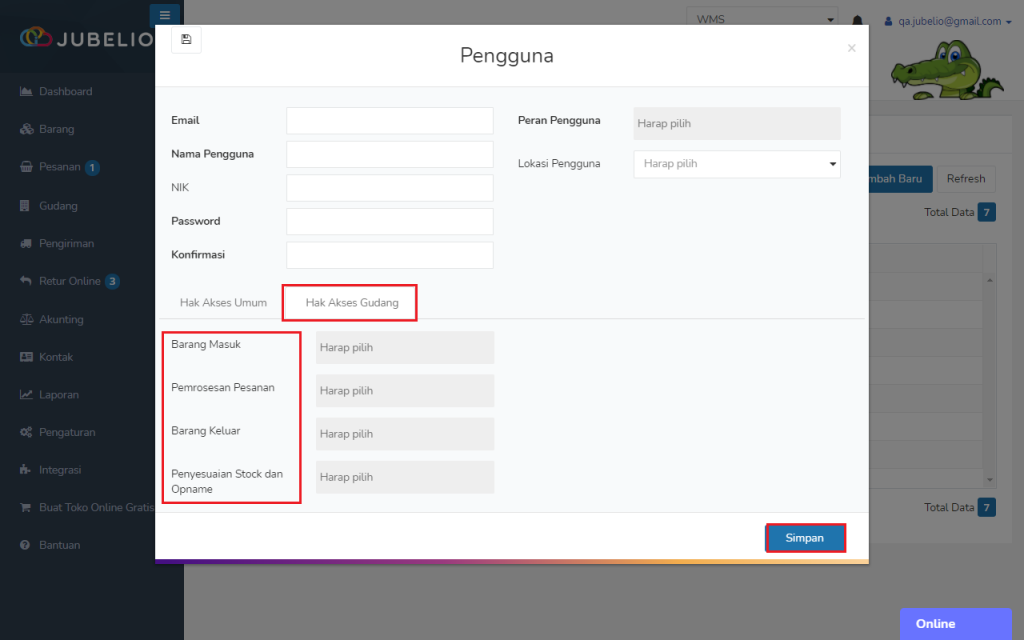 Once done, you can proceed to the Penyesuaian Saldo Awal Persediaan setting.
Hebat! Ada umpan balik lainnya?
Semakin banyak yang Anda beri tahukan kepada kami, semakin banyak hal yang dapat kami bantu.
Hebat! Ada umpan balik lainnya?