When using a Tokopedia account, businesses can use the Developer Console dashboard. This Developer Console Dashboard works for developer developers to manage their Apps including credential management, store management and other features. To use the API, you need a Fulfillment Service ID (Application ID), Client ID, and Client Secret. You must request access by sending an email to Tokopedia using your business email. Then Tokpedia will give you access to fs_id, client_id, and client_secret. fs_id is used as a unique identifier for your account, while client_id and client_secret are used to obtain the access token. If using your own fs_id, you need to register the IP from Jubelio into your fs_id. This is so that your Jubelio service is connected to the Tokopedia service.
The steps to update the IP Whitelist are as follows:
Login using the access you have on the link https://developer.tokopedia.com/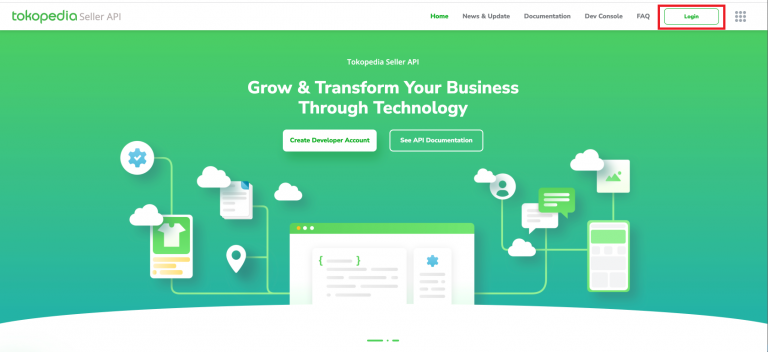 Select the FSID on the store that integrates with Jubelio.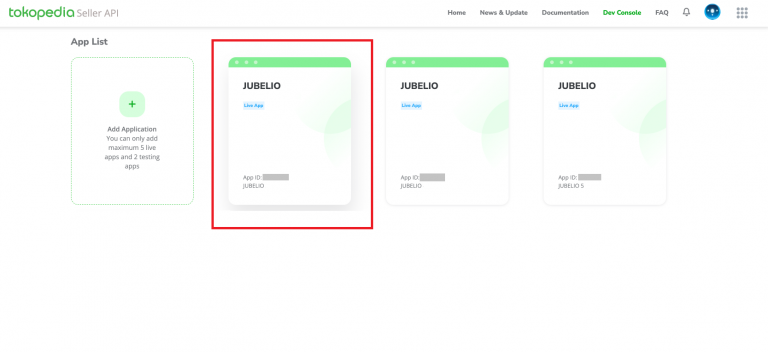 Click the IP Whitelist & Public Key menu -> select the IP Whitelist tab -> click Submit New IP.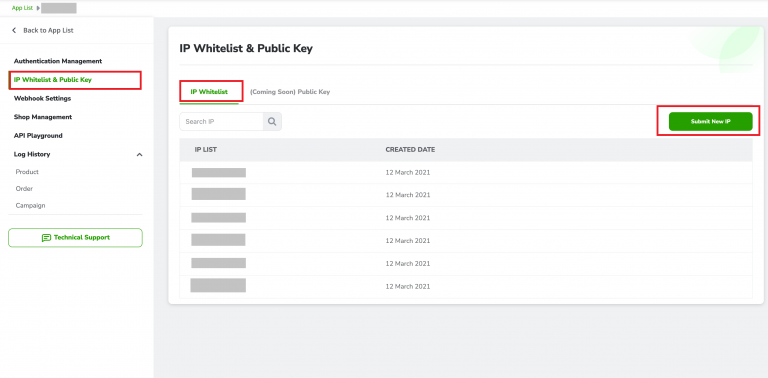 Input the IP below -> then click Submit.
159.223.79.30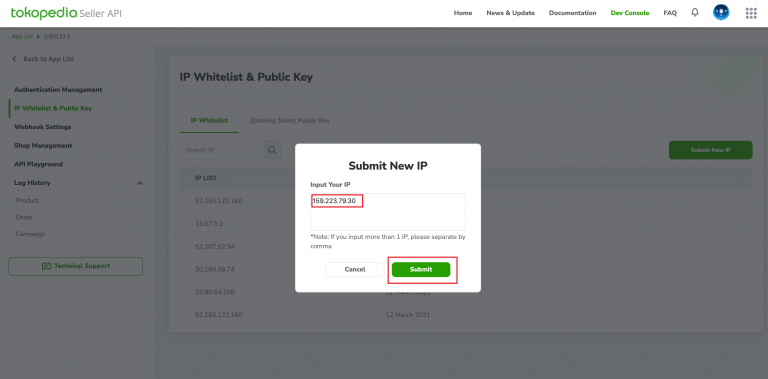 Repeat steps 3 and 4 for each IP address below, so that you have registered 5 IP addresses into the IP Whitelist in the Tokopedia Developer Console
188.166.187.148
209.97.175.131
182.3.101.227
95.111.194.55
For your convenience, please update the IP Whitelist as above no later than December 3, 2021.
Thank you for your participation in the IP Whitelist update. Jubelio continues to be committed to always improving services to businessmen. If there is a need to update the IP Whitelist, please contact Customer Support through the available channels for further assistance.
Hebat! Ada umpan balik lainnya?
Semakin banyak yang Anda beri tahukan kepada kami, semakin banyak hal yang dapat kami bantu.
Hebat! Ada umpan balik lainnya?