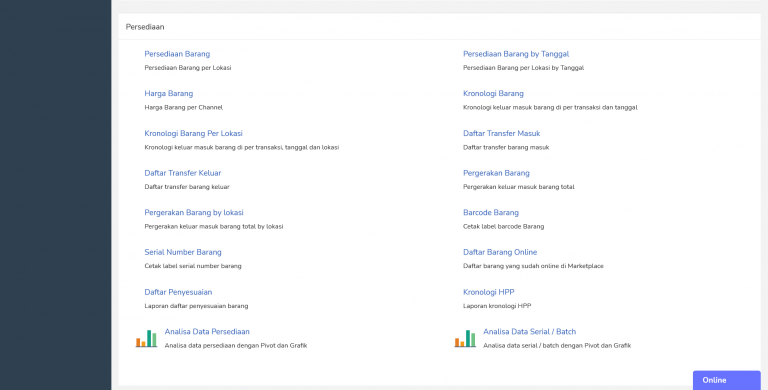 One way to do stock management is to know the history and position of the item-unit. The function of knowing the position and history is to track each unit of goods and record their movement.
So when there is a problem with the stock of a product, you have data about the item. So the process of checking and tracing back becomes more manageable.
Jubelio has these two features, where you can find out the history of an item and its position. To find out the condition and status of the product, you have to go to the product status field, you have to open the Kronologi Barang Report.
The Kronologi Barang Report will inform you of the transactions on the item. Like, when did the stuff come in? How many came in? The sales invoice number? Until when every transaction always happens.
In addition, the Kronologi Barang Report can also be viewed by storage location. So you can find out the details of activities related to an SKU at that location.
Hebat! Ada umpan balik lainnya?
Semakin banyak yang Anda beri tahukan kepada kami, semakin banyak hal yang dapat kami bantu.
Hebat! Ada umpan balik lainnya?