Sales invoices that have been issued can be settled directly through Jubelio. This settlement can only be done if the invoices has been issued.
Follow the steps below!
1. Go to the Akunting menu then Penjualan, then select Pembayaran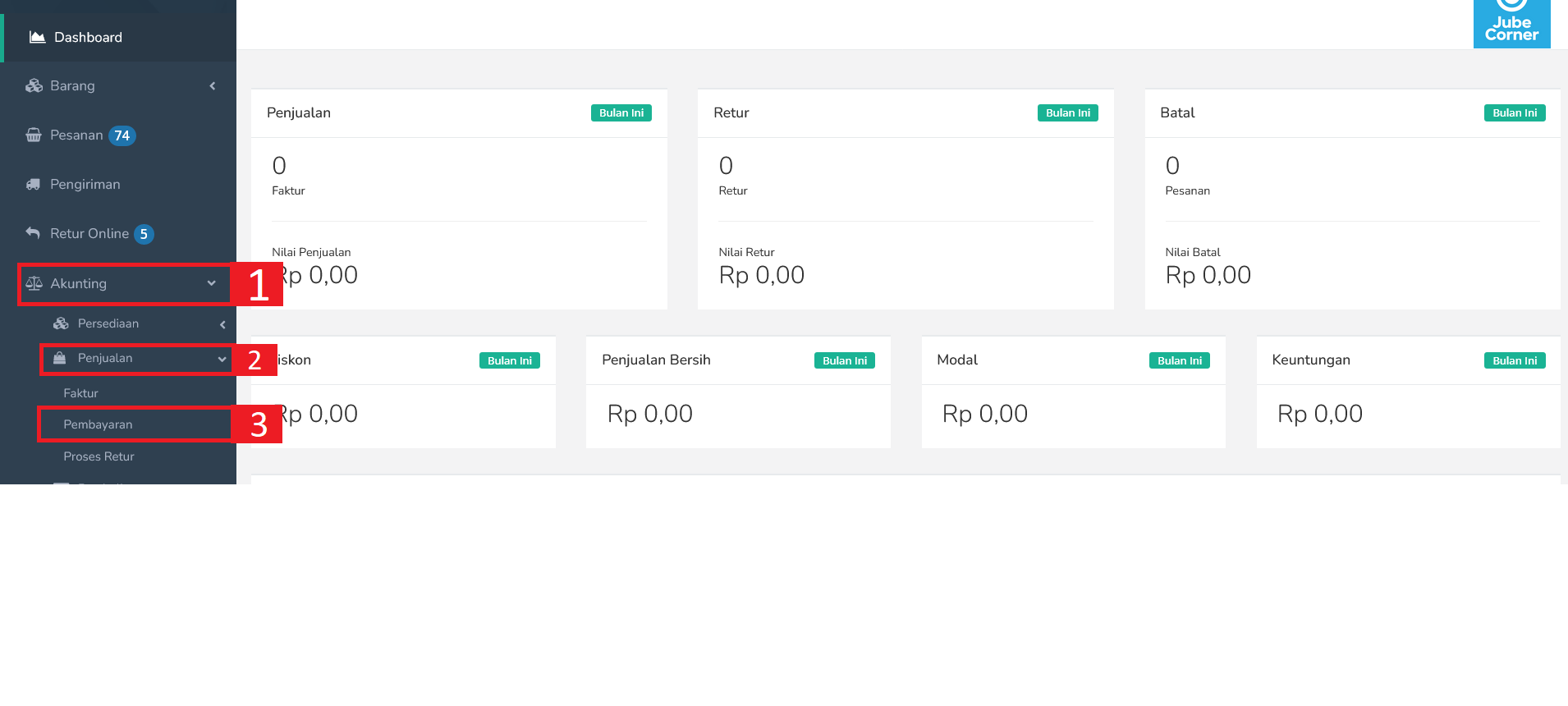 2. After that click on the Tambah Baru then click Faktur button

3. Jubelio will open an invoice settlement form, and enter the customer's name for an internal order or marketplace if it comes from a sales channel in the Pelanggan column.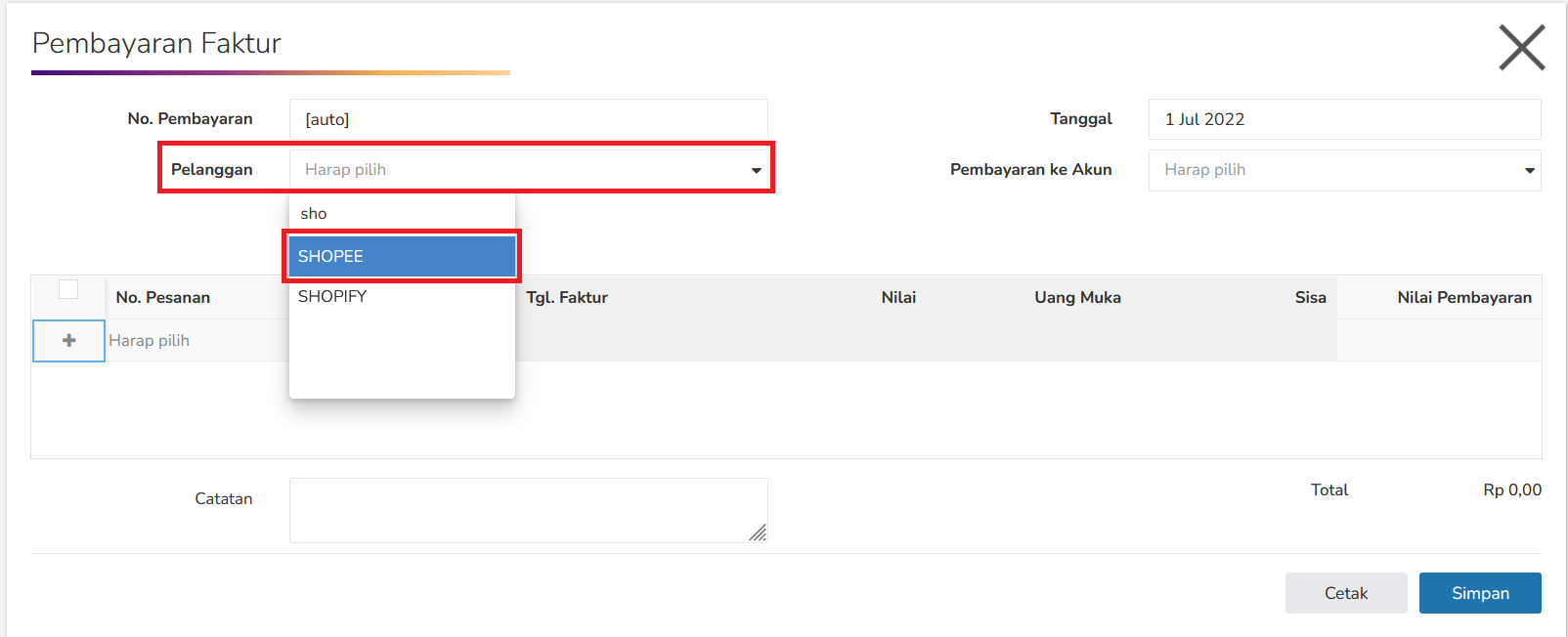 4. After that select the payment account used in the Pembayaran ke Akun column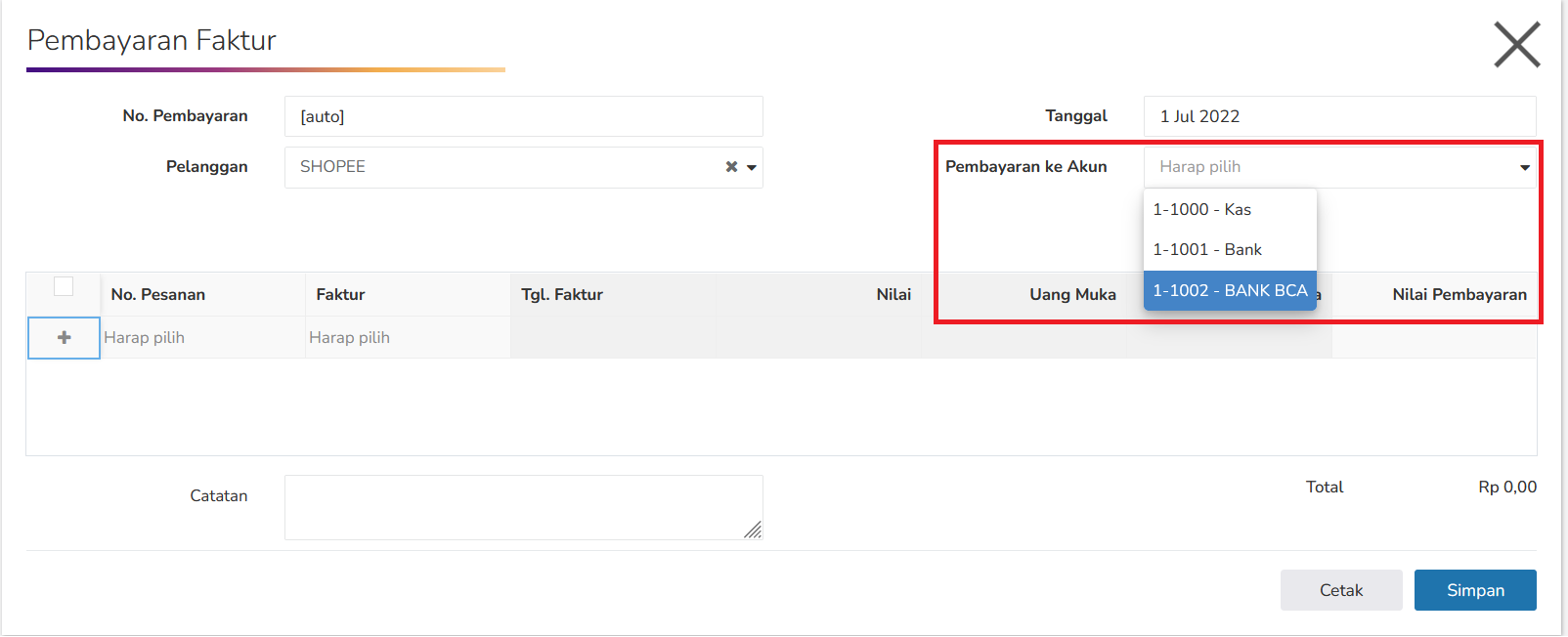 5. Then enter the order number or invoice number that you want to pay in the No. Pesanan or No. Faktur.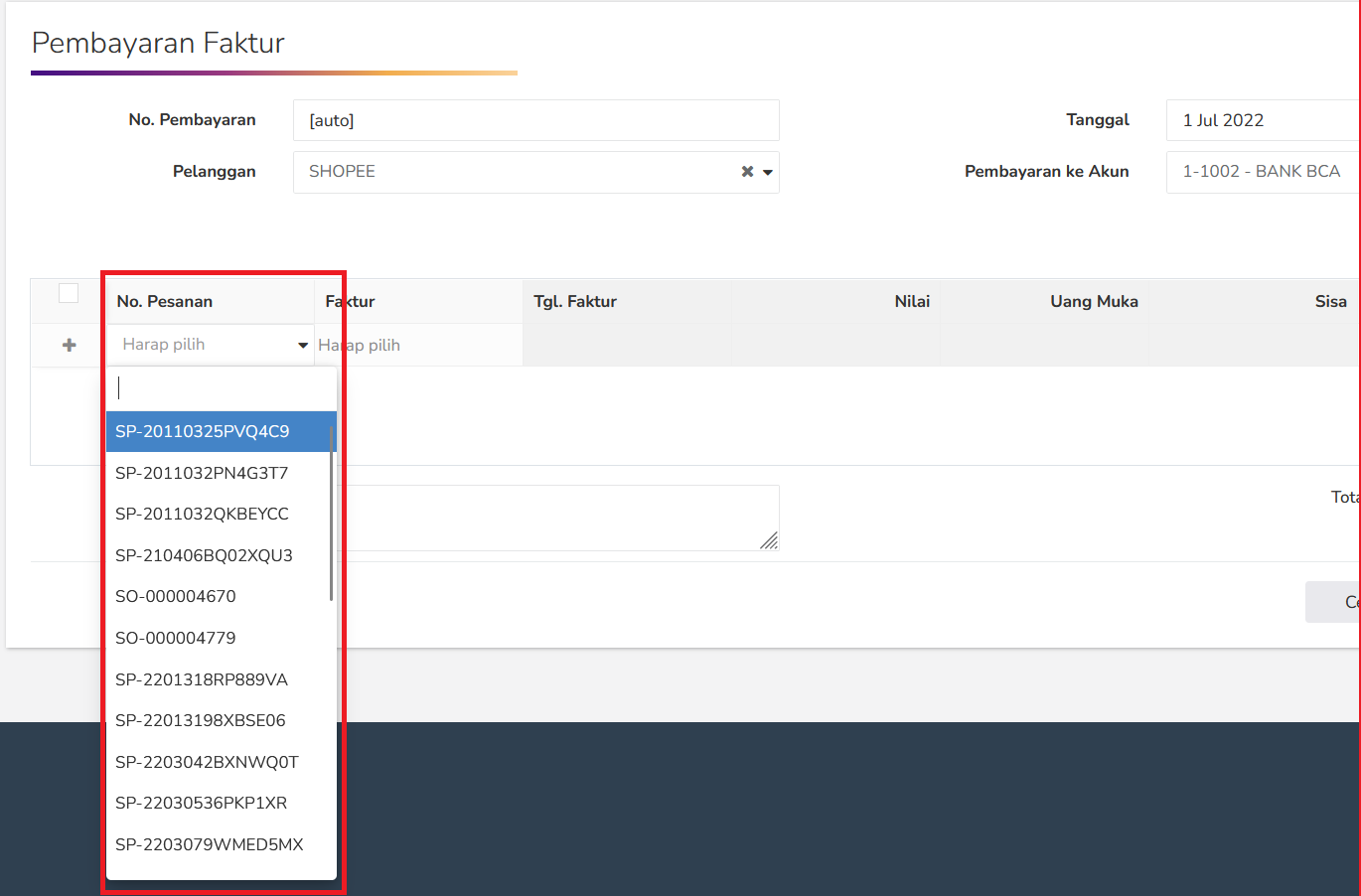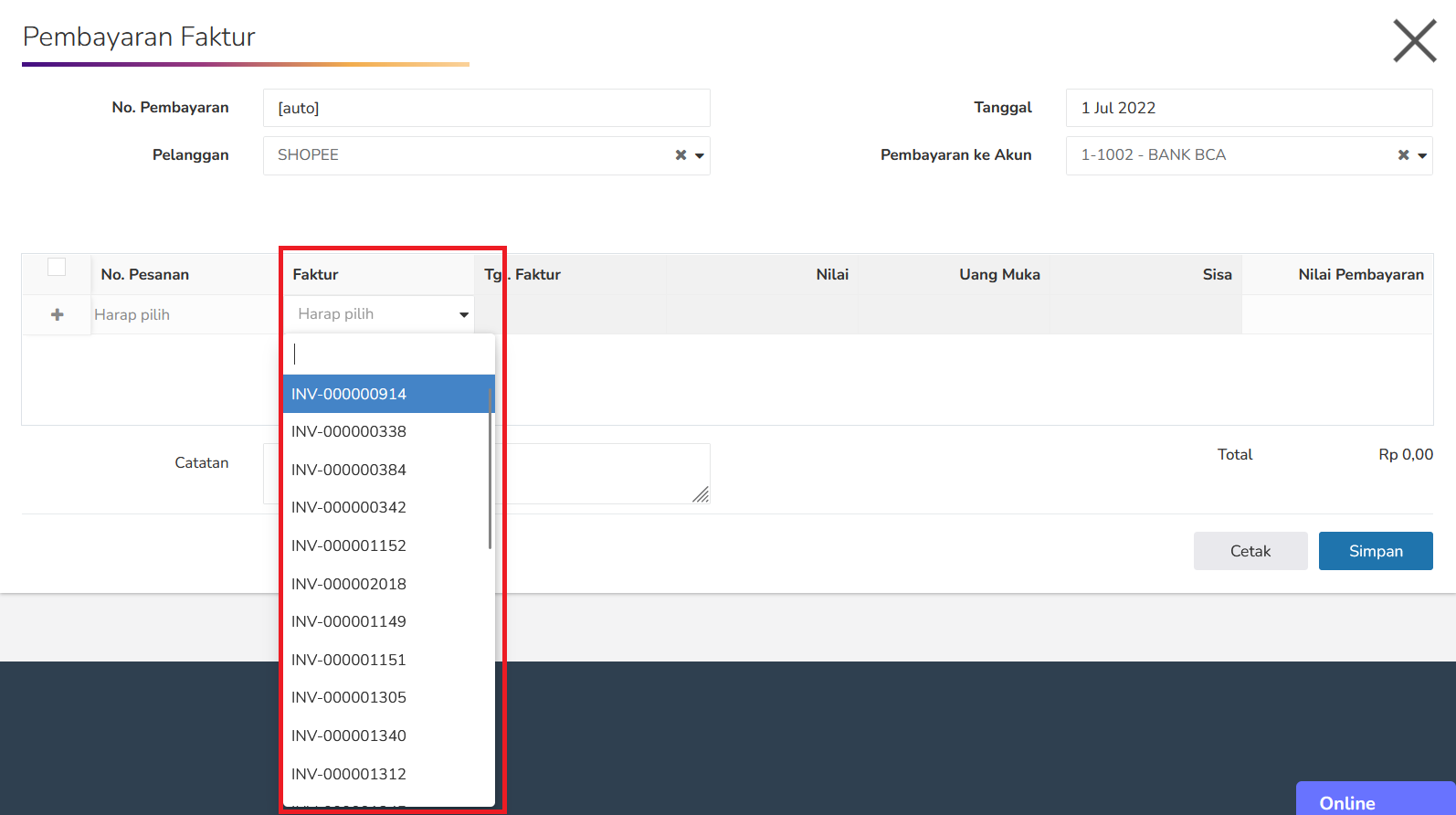 6. Enter the payment amount of the invoice in the Nilai Pembayaran column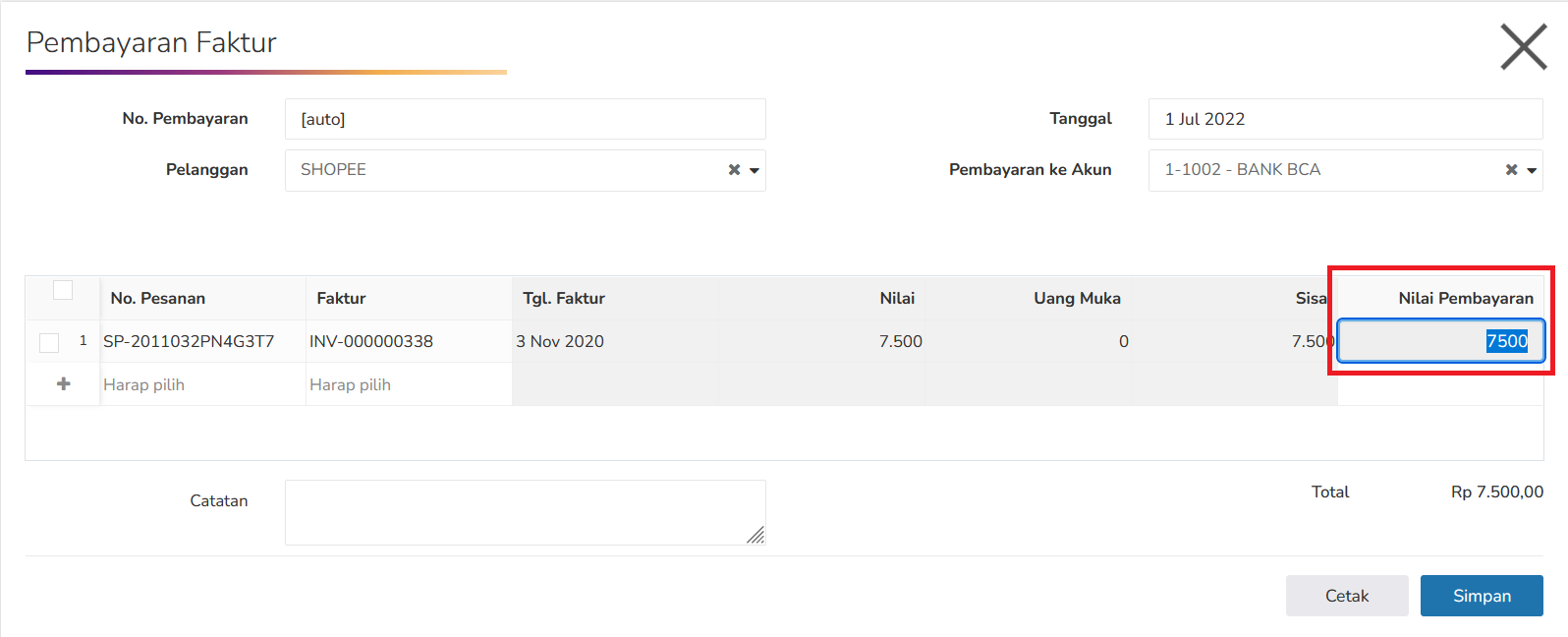 7. Once done, click Simpan to complete and save the transaction.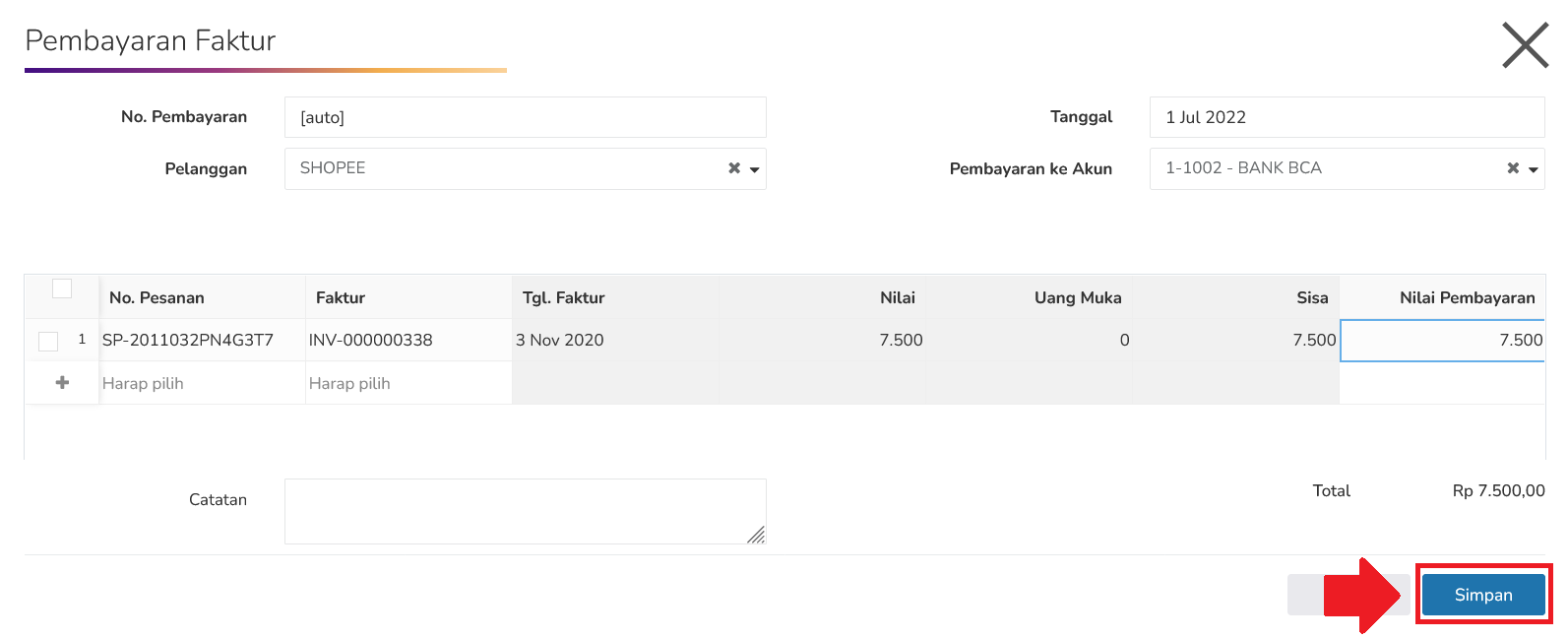 If you enter a sales order number, the order's invoice number will automatically appear on the same line. And vice versa, if you enter an invoice number, the order number of that invoice will automatically appear.
The order number that can be selected is only for orders that have been invoiced.
If you enter an independent invoice number or one that does not have an order, then the No. Pesanan column will remain empty.
Hebat! Ada umpan balik lainnya?
Semakin banyak yang Anda beri tahukan kepada kami, semakin banyak hal yang dapat kami bantu.
Hebat! Ada umpan balik lainnya?