Bundle is a combined product created to provide promotions to customers. Usually, a bundle consists of two or more products listed under one SKUs. So, what are the characteristics of the bundle products in Jubelio?
Bundle products at Jubelio have different SKUs from unit SKUs. The amount of stock itself is taken based on the unit of each components. So, if there is a sale, either for each bundle's components or the bundle itself will affect each other.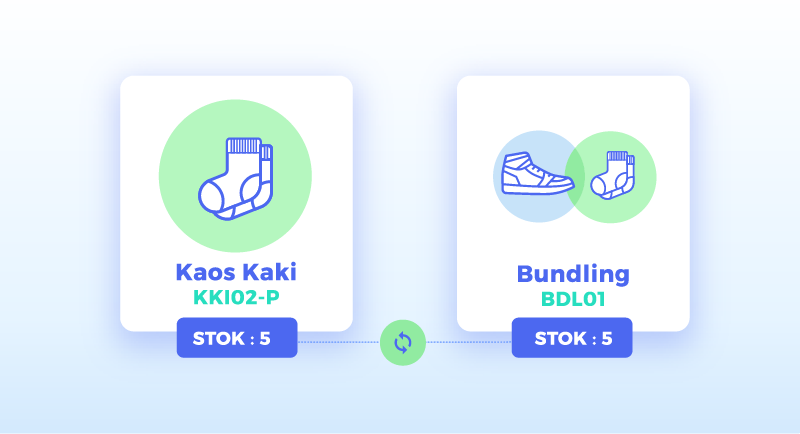 For example, you make a bundle consisting of two items, namely shoes and socks. The bundle is assigned an SKU named BDL01.
The amount of stock will be taken based on the unit stock of each product.
Stock of socks: 5
Shoe stock: 5
So, the SKU bundle BDL01 will have a total stock of 5 (taken based on the smallest stock of the unit SKU).
When there is a sale of socks individually, the unit stock and bundle stock will both decrease.
Hebat! Ada umpan balik lainnya?
Semakin banyak yang Anda beri tahukan kepada kami, semakin banyak hal yang dapat kami bantu.
Hebat! Ada umpan balik lainnya?