In Jubelio, there are two essential things that you need to understand:namely Channel and Location.
Channel
Channel is a marketplace where you sell products. Marketplaces that can be integrated into Jubelio are Lazada, Bukalapak, Shopee, Tokopedia, Elevenia, Blibli, Blanja, JD.ID, Zilingo, Zalora, Woo Commerce, Happy Fresh and Deal POS.
Location
Location is the place where you store the product's stock. The location is commonly referred to as a warehouse for storing goods sold through channels (marketplaces) or offline.
Channel and Location are two things that go hand in hand when you use Jubelio. This is because the stock in the location will decrease if there is a sale on a specific channel (marketplace).
Determination of channel stock allocation is divided into two:
Products stock is taken from inventory in all warehouse locations (total stock).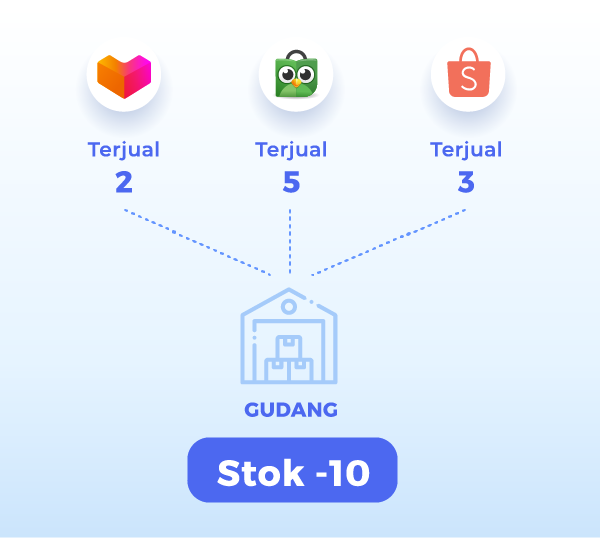 Each Marketplace takes the product's stock is taken from each specific locations following the settings that you've made.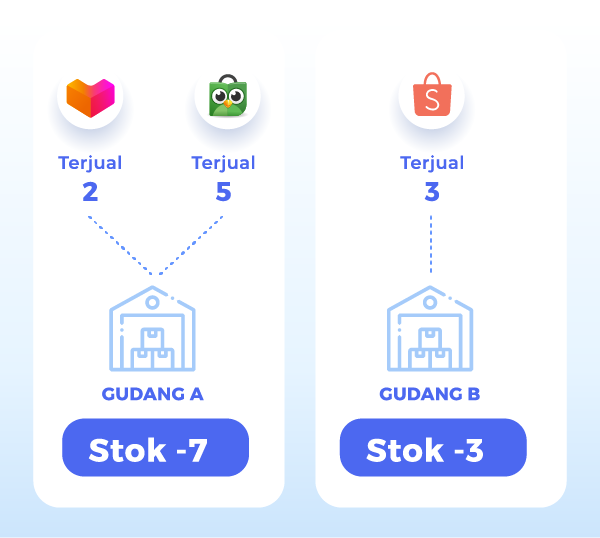 Hebat! Ada umpan balik lainnya?
Semakin banyak yang Anda beri tahukan kepada kami, semakin banyak hal yang dapat kami bantu.
Hebat! Ada umpan balik lainnya?