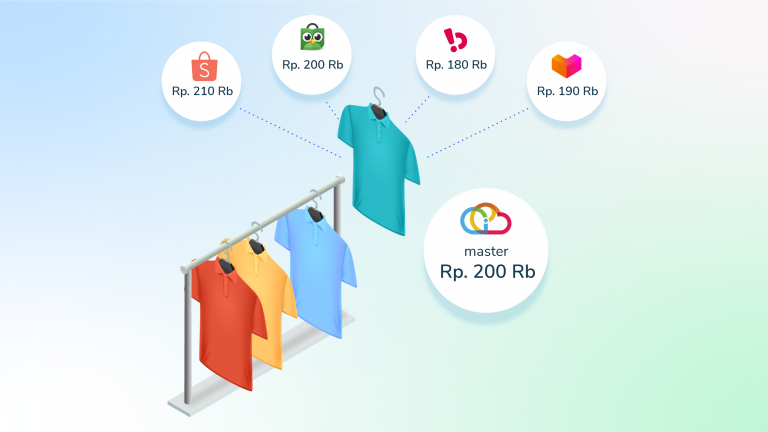 As a business actor, the element of pricing must be one of the long considerations. Usually, this pricing depends on many variables. In addition, when you have set the right price, you still have to monitor market developments, to see how they affect the set price.
Not only the process, the price of the product also has its own types. Starting from the basic price, discounted price, wholesale price and price per sales channel. Now this variable adds to the length of your product price management process.
Complicated processes and methods are a challenge for you as a seller, but with Jubelio, the complexity of setting prices can be easily overcome. Jubelio, gives you an easy way to set product prices.
For example, if you want to change prices based on sales channels, just click the Price List menu to view data for all products and their prices in each channel. Then to change it, just double click on the price column, then enter the desired price and then click enter. Prices between channels have changed.
Hebat! Ada umpan balik lainnya?
Semakin banyak yang Anda beri tahukan kepada kami, semakin banyak hal yang dapat kami bantu.
Hebat! Ada umpan balik lainnya?