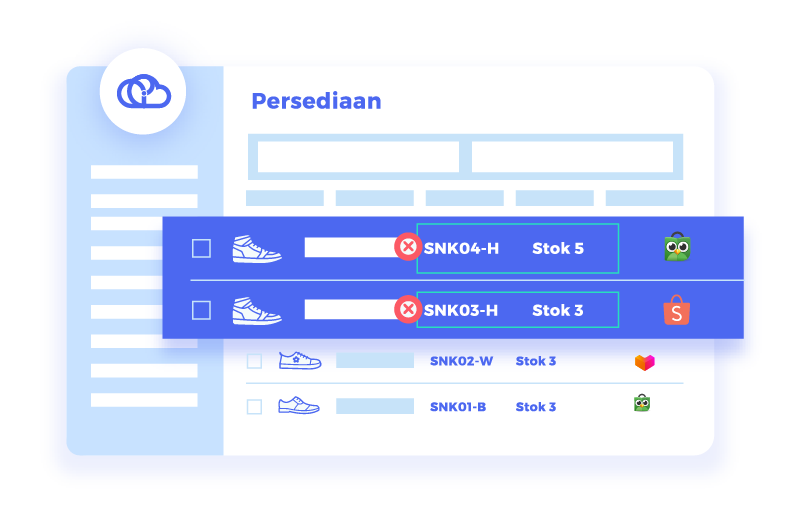 If you use Jubelio, you must ensure that each type of product has the same SKU even though it's sold in different sales channels. This is so that the stock count is accurate and there is no duplication of products at Jubelio.
Remember, Jubelio will carry out activities and transactions based on the product SKU. Including reducing the stock in the Inventory menu when sales occur in different integrated marketplaces.
For example, you have a stock of 1000 cellphones. When the product is sold in one of the marketplaces that have been integrated with Jubelio, the cellphone stock will automatically decrease at Jubelio.
So, what happens if a product has a different SKU when using Jubelio?
The product will be duplicated in Jubelio. That is, the product will have several catalogs because there is more than one SKU registered with Jubelio. That way, the actual product's stock amount between Jubelio and the marketplace will be different.
Hebat! Ada umpan balik lainnya?
Semakin banyak yang Anda beri tahukan kepada kami, semakin banyak hal yang dapat kami bantu.
Hebat! Ada umpan balik lainnya?