After the Jubelio account is created, the next step is to integrate or connect the marketplace to Jubelio. In this documentation, you will learn how to integrate Bukalapak into your Jubelio.
Follow this step:
Login to your Jubelio account, then go to Integrasi menu -> go to Pengaturan -> Click Tambah Integrasi -> Select TikTok -> Click Tambah.
Select 'Ijinkan Jubelio untuk mengakses Toko Anda'.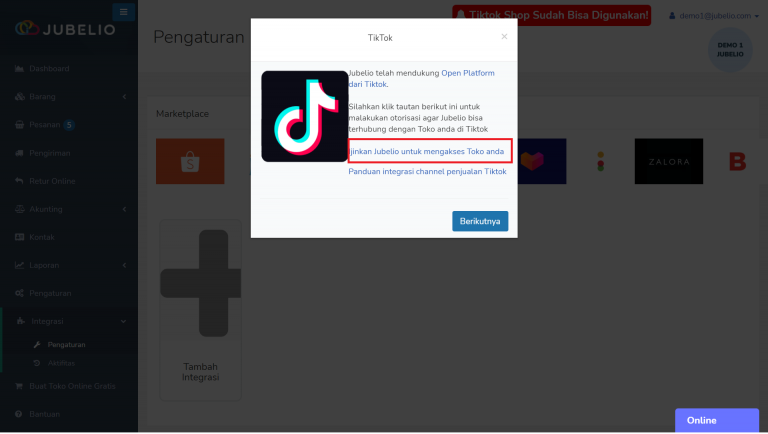 After being directed to the TikTok Shop Seller Center Authorization, select Asia Seller.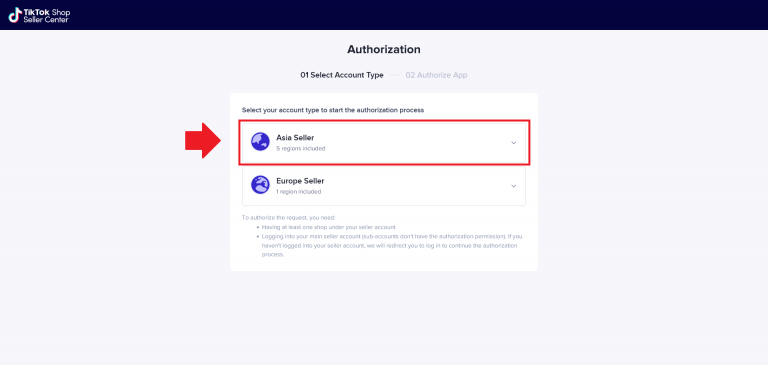 Then hover over the Indonesian button, then click Next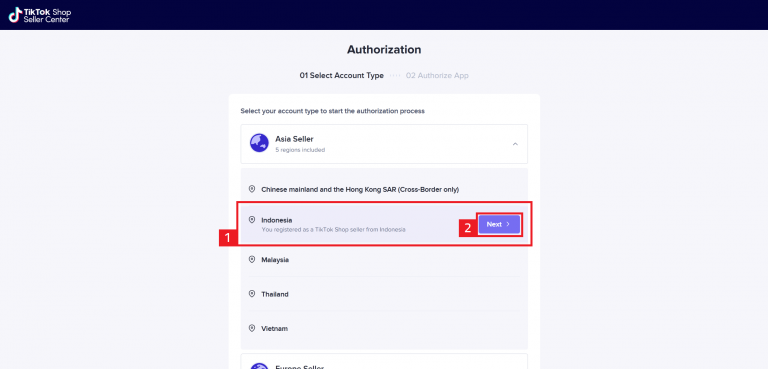 Please login to your TikTok Shop Seller Center account.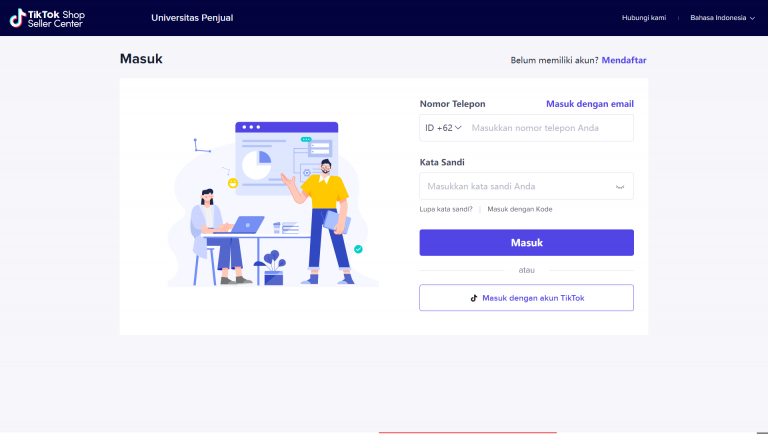 If you are already logged in click Authorize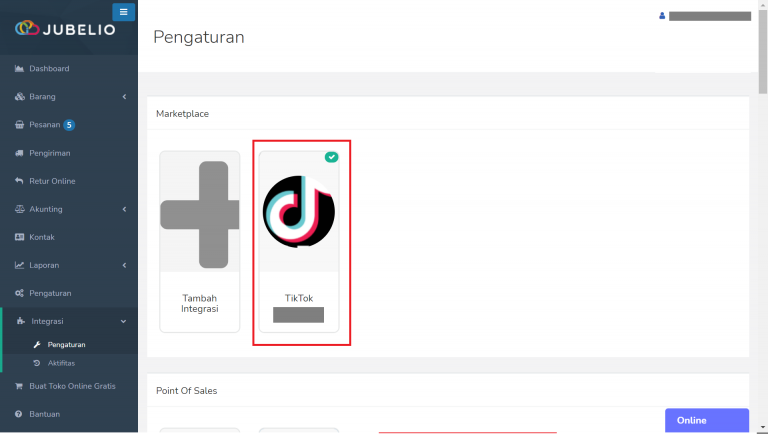 Hebat! Ada umpan balik lainnya?
Semakin banyak yang Anda beri tahukan kepada kami, semakin banyak hal yang dapat kami bantu.
Hebat! Ada umpan balik lainnya?