In Jubelio, you can find two menus that are the same but actually have different functions. The two menus are In Review and Master.
In general, from these two menus, you will be able to find all product catalogs that will be distributed to sales channels, be it marketplace, webstore or Jubelio POS.
So, what's the difference?
Menu In Review (In Review Menu)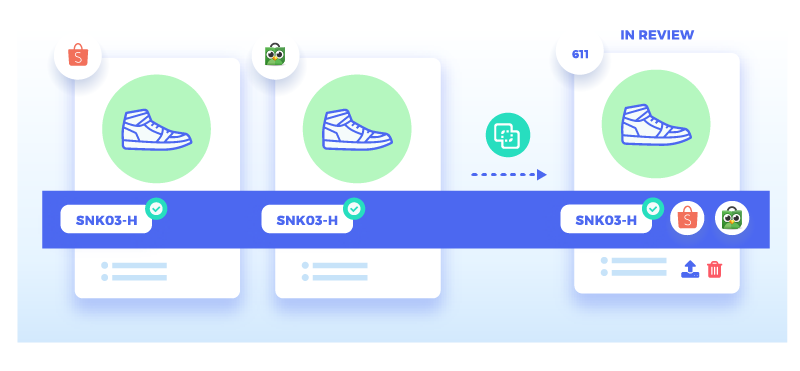 The In Review menu contains products that have just been added to Jubelio, either by creating a new one or downloading it from the marketplace.
However, these products are still not ready to be uploaded on the In Review menu. Also, the information has not been well organized, such as SKU, photos, names, and variants.
Menu Master (Master Menu)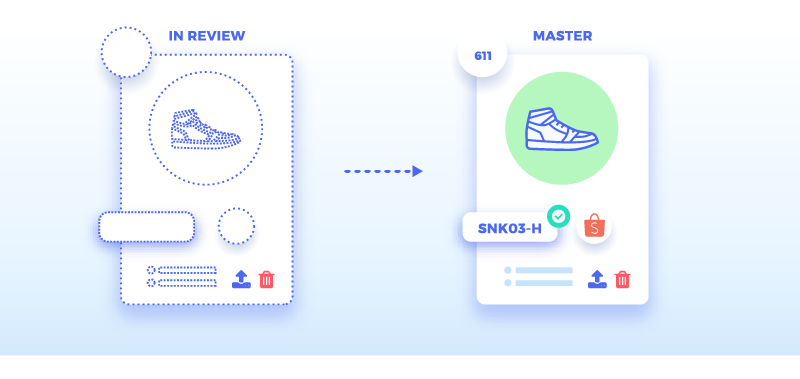 The Master menu contains products that are already neat. Each product has been registered according to its respective SKU and has variants.
In addition, the integration of Jubelio and the marketplace has been connected, so you can upload products and start selling as quickly as possible. That way, these products can be ordered by customers.
Notes
Products from the In Review menu will automatically move to the Master menu if there is already a master SKU. This condition usually occurs when you add the product by download dari online.
Hebat! Ada umpan balik lainnya?
Semakin banyak yang Anda beri tahukan kepada kami, semakin banyak hal yang dapat kami bantu.
Hebat! Ada umpan balik lainnya?