Each marketplace has different rules regarding the use of image sizes. However, Jubelio gives you recommendations that can be used as a reference in using images for your products.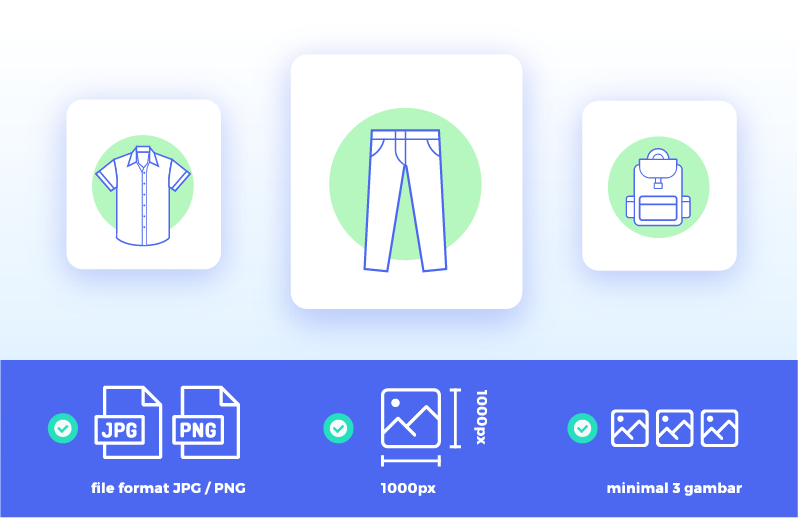 Image Format: JPG and PNG
Minimum Resolution: 600 x 600 pixels
Maximum Resolution: 1000 x 1000 pixels
Number of Images: >3
For JD.ID, you cannot upload products through Jubelio. So, you must first upload the product to the relevant marketplace and then download it into Jubelio.
Notes
If you want to upload products in bulk, you can notify the Jubelio team through customer support.
Hebat! Ada umpan balik lainnya?
Semakin banyak yang Anda beri tahukan kepada kami, semakin banyak hal yang dapat kami bantu.
Hebat! Ada umpan balik lainnya?