Hi Pebisnis!
Once you understand the concepts and principles of inventory adjustment, you can do this activity by following the steps below!
Click the Penyesuaian tab, then click Tambah Baru.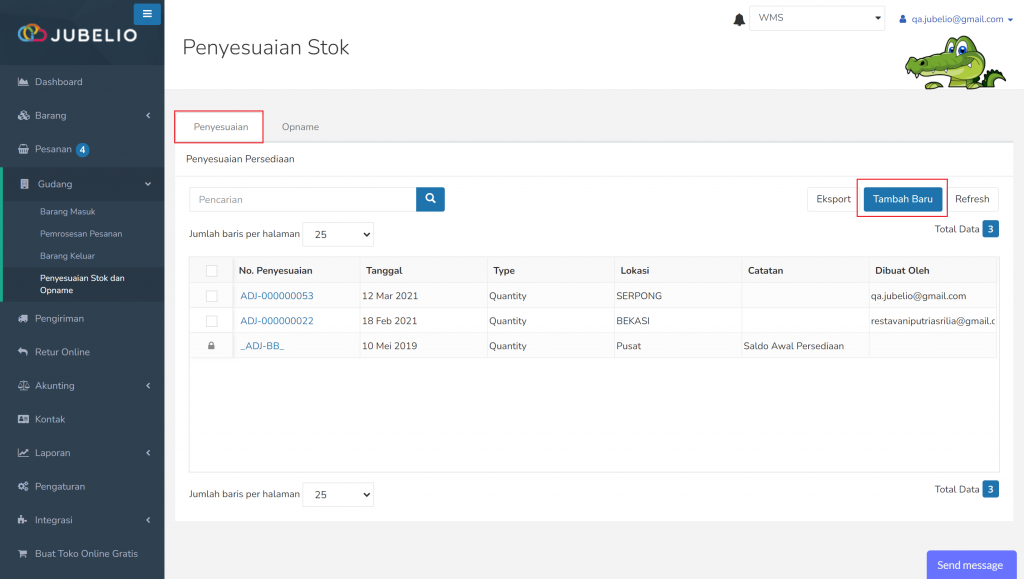 Fill in the Inventory Adjustment form including Tanggal, Lokasi, select the product in the Barang column, fill in the Qty Akhir and Kode Rak.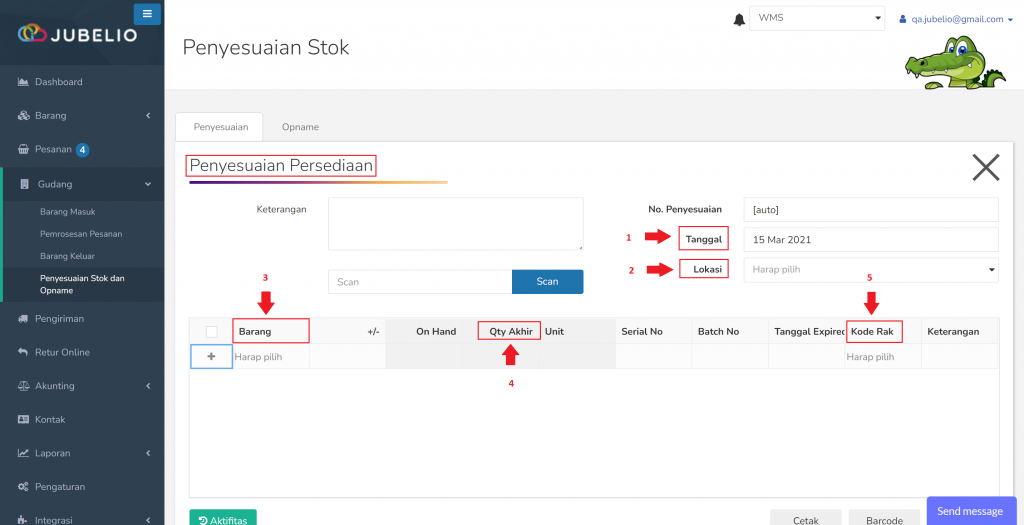 If the goods have serial or batch number, you can input it manually on each column.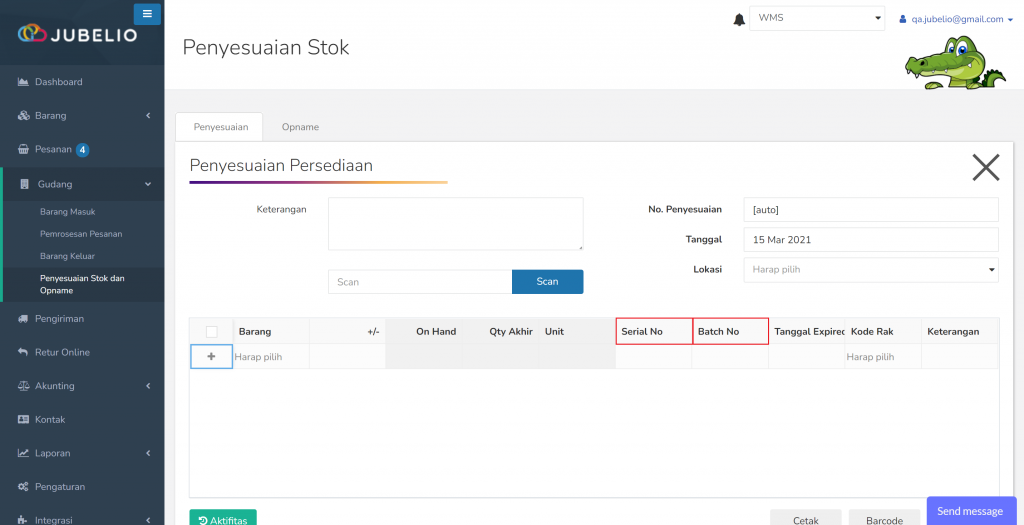 If goods with batch number haven't been registered in Jubelio before, you can input the expiration date on Batch No. column. If the batch no have been registered then, the expiration date will be shown on the same field. Once done click SImpan.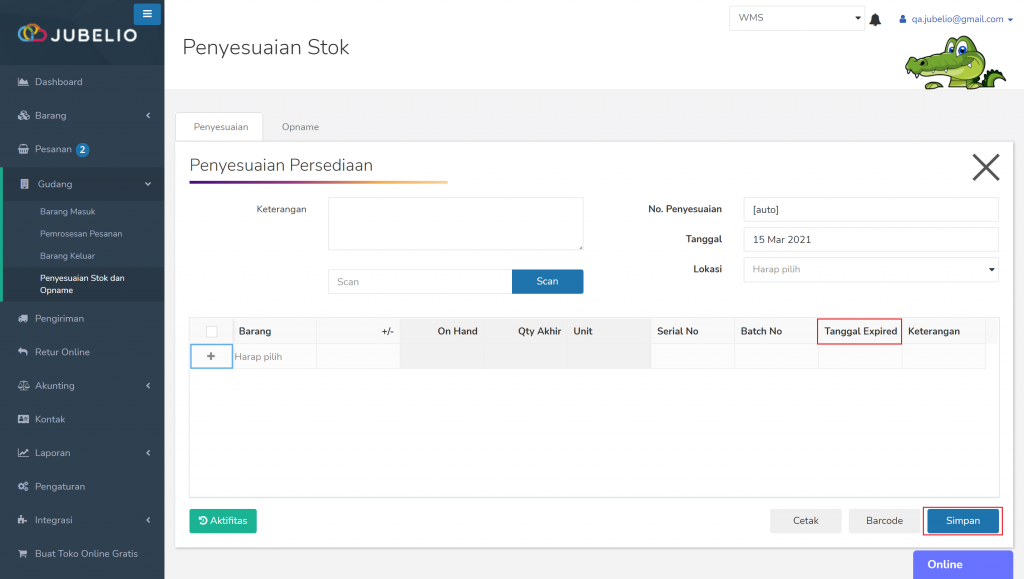 Completed inventory adjustment will be shown in Penyesuaian tab.
Hebat! Ada umpan balik lainnya?
Semakin banyak yang Anda beri tahukan kepada kami, semakin banyak hal yang dapat kami bantu.
Hebat! Ada umpan balik lainnya?