At Jubelio, you can manage all sales across various channels such as the marketplace (Lazada, Tokopedia, Bukalapak, etc.) or the webstore from one application. You must ensure that the product SKU is created according to the recommendations set by Jubelio.
When you use Jubelio, SKUs of the same product must be the same across all sales channels. The reason is, Jubelio performs all activities and transactions based on SKUs, such as cataloging, issuing invoices, managing orders, Etc.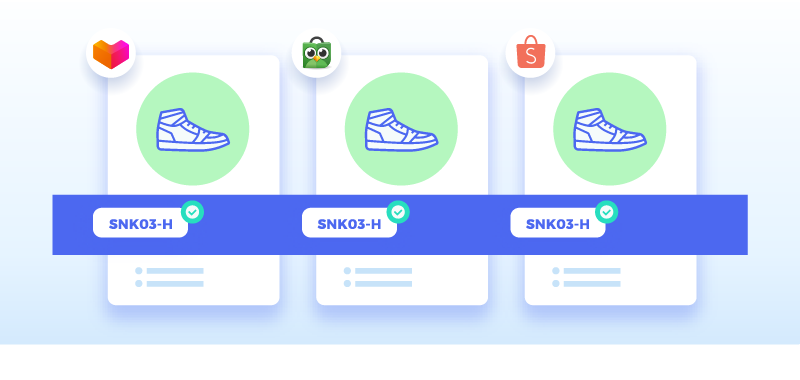 For example, you sell type A shoes on Lazada, Tokopedia, and Shopee. In every marketplace, you are required to use the same SKU so that the products will be read as the same shoes by Jubelio.
Hebat! Ada umpan balik lainnya?
Semakin banyak yang Anda beri tahukan kepada kami, semakin banyak hal yang dapat kami bantu.
Hebat! Ada umpan balik lainnya?