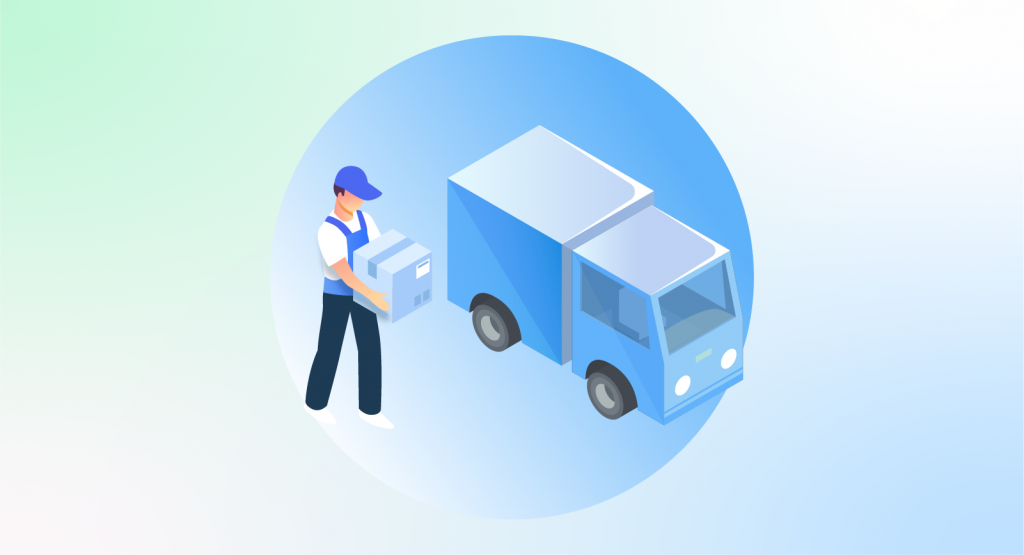 Hi Pebisnis!
Once the packing stage is done, you can proceed to the shipping stage of order fulfilment. Follow these steps below!
Shipping the goods to customers can be done in two ways:
Tambah Baru Pengiriman (Create New Shipment)

Buat Jadwal Pengiriman Secara Massal (Schedule Mass Delivery)
On the Pengiriman tab, select Tindakan, and then click Tambah Baru Pengiriman.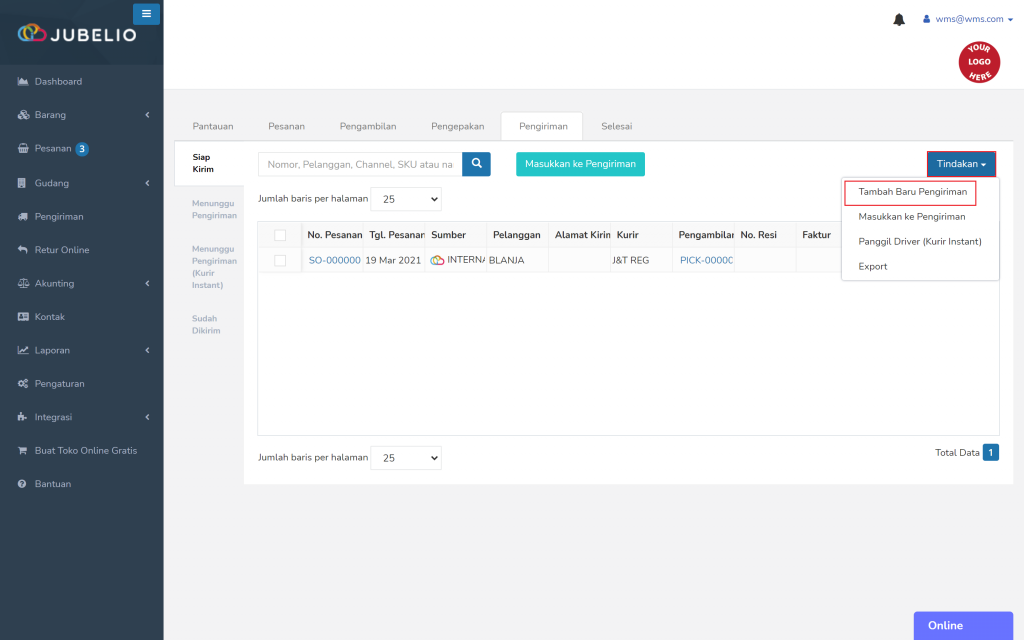 Fill these fields (Kurir, Tanggal Pengiriman, dan Lokasi), then click Simpan.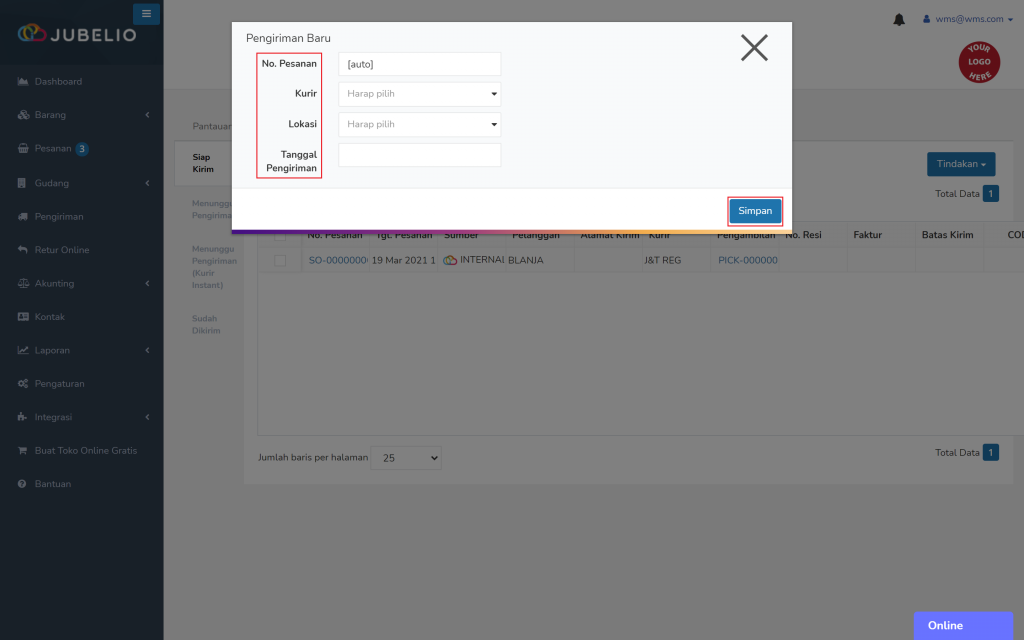 A new shipment schedule will be made. Notice that there are no orders assigned to this shipment yet by looking at Belum Ada Pesanan status.
To assign orders to this shipment, Sort orders on the Siap Kirim sidebar, then click Masukkan ke Pengiriman.
Masukkan ke Pengiriman form will appear, then Scan or type manually the following fields (ID Packer, Shipping, and No Pesanan)
Orders are automatically moved into the Menunggu Pengiriman tab and assigned to the newly created shipment schedule.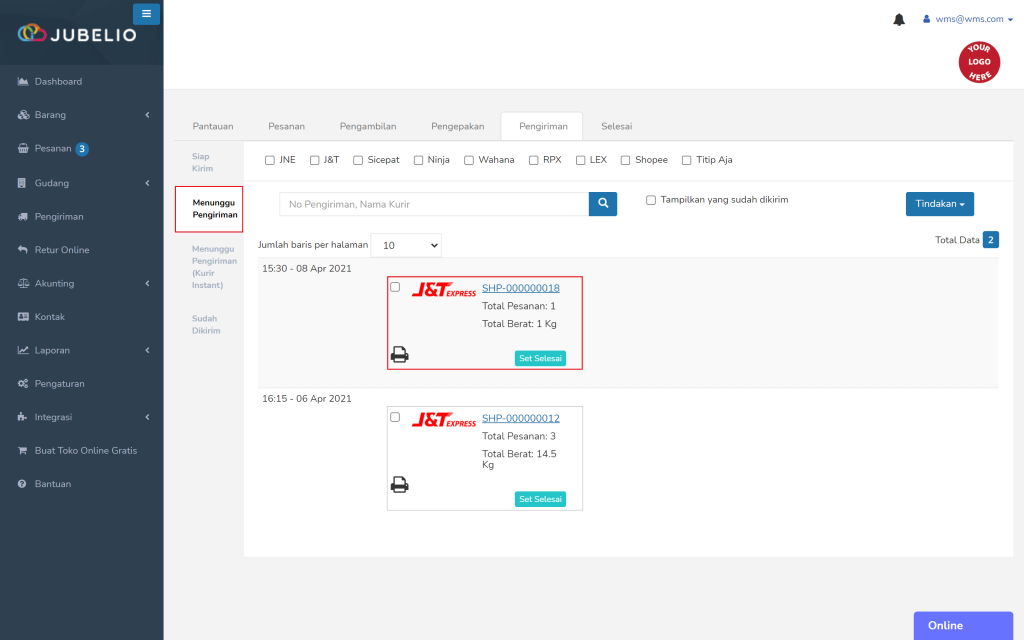 This method can only be used if all orders to be shipped are fulfilled from the same warehouse.
To use this method follow the steps below!
In the Kurir column, enter the type of courier to be selected for delivery. To be more specific, enter the warehouse that will ship the goods in the Lokasi column.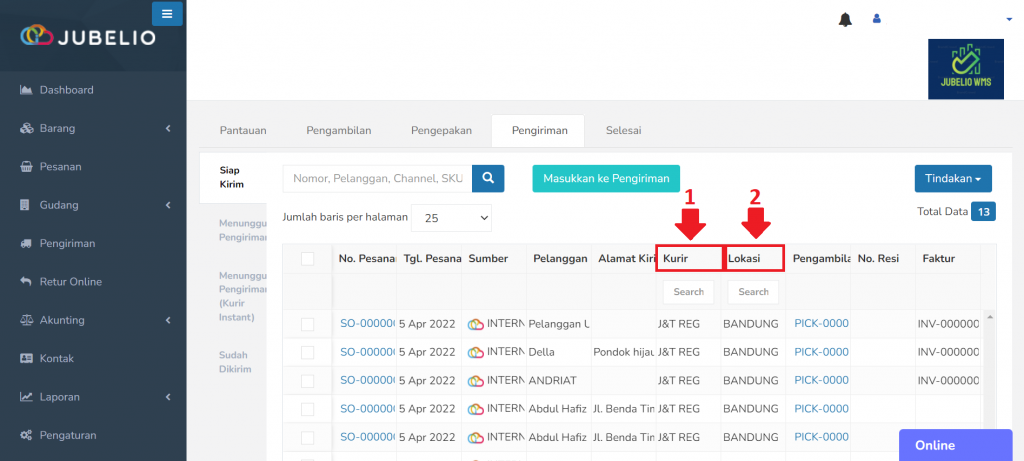 Select the orders that will be shipped with the selected courier by ticking the checkbox next to the sales orders number. Then, click on Buat Pengiriman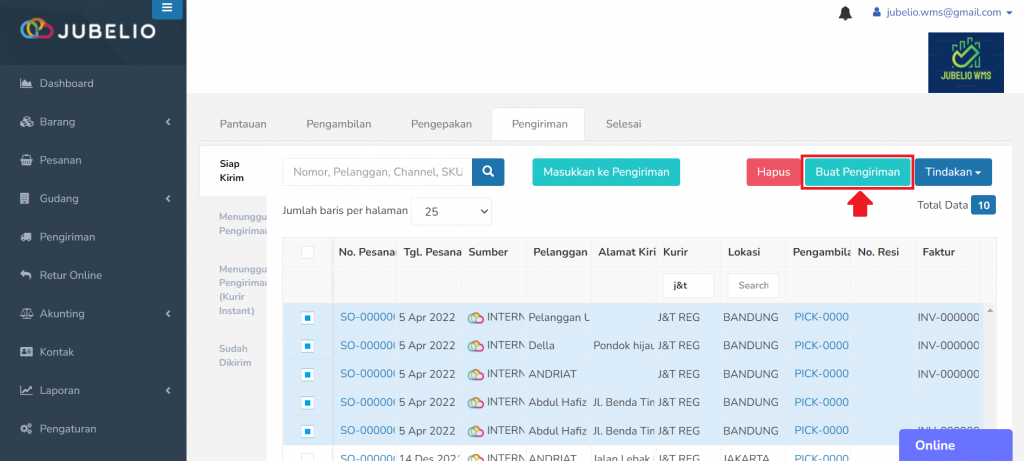 Fill the Tanggal Pengiriman and Picker NIK atau Email. Once done, click Simpan.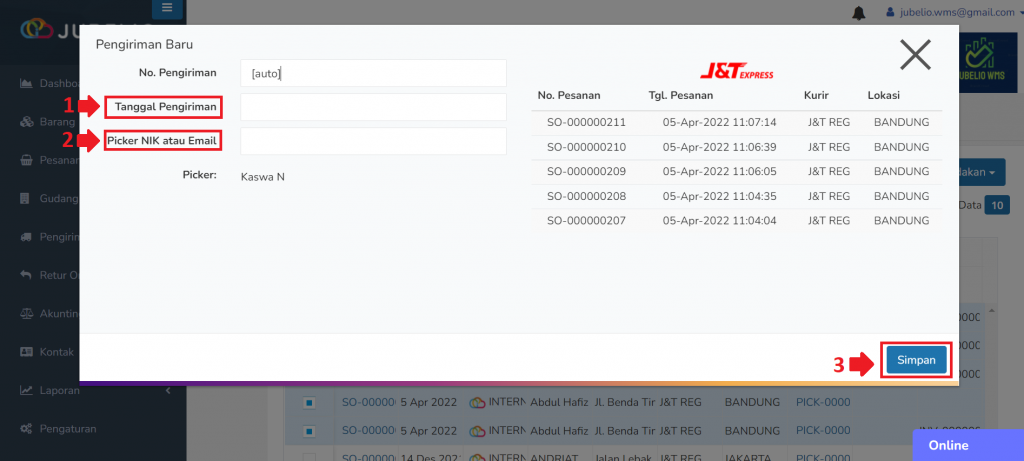 If you are using Default Staff scheme, you don't have to fill the Picker NIK atau Email field. The assigned default staff will automatically displayed in the Picker field (eg Kaswa N).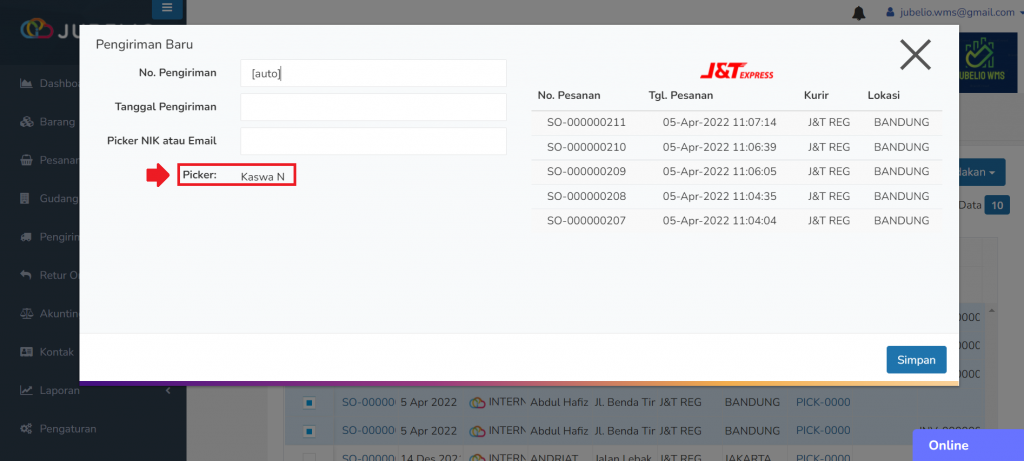 The order will move to Menunggu Pengiriman sidebar.
Whichever method is used, if the above process is complete, click on Tindakan, then cetak Manifest or click print logo on the shipment.
Then, the person in charge and the sender must sign the manifest.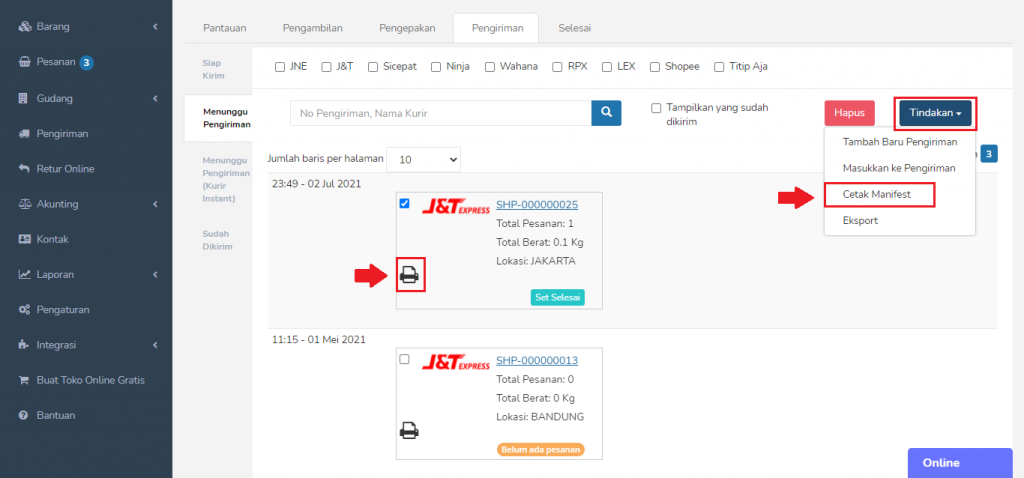 When the courier arrives, ensure that the courier has received the orders by double-clicking No. Pengiriman, which will display the orders in that shipment.
If the Status Ambil column is still empty, the order has not been picked up by the courier.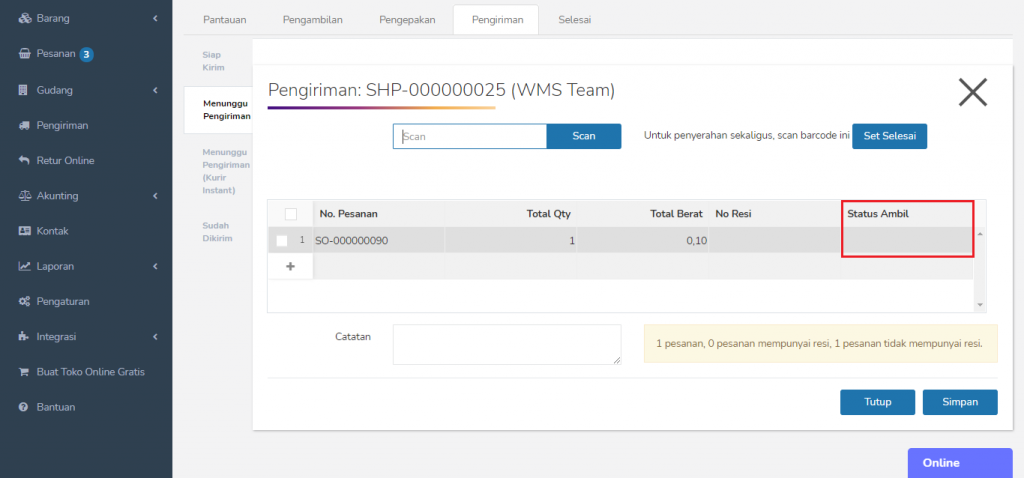 If the Status Ambil column is checked, the order has been picked up by the courier.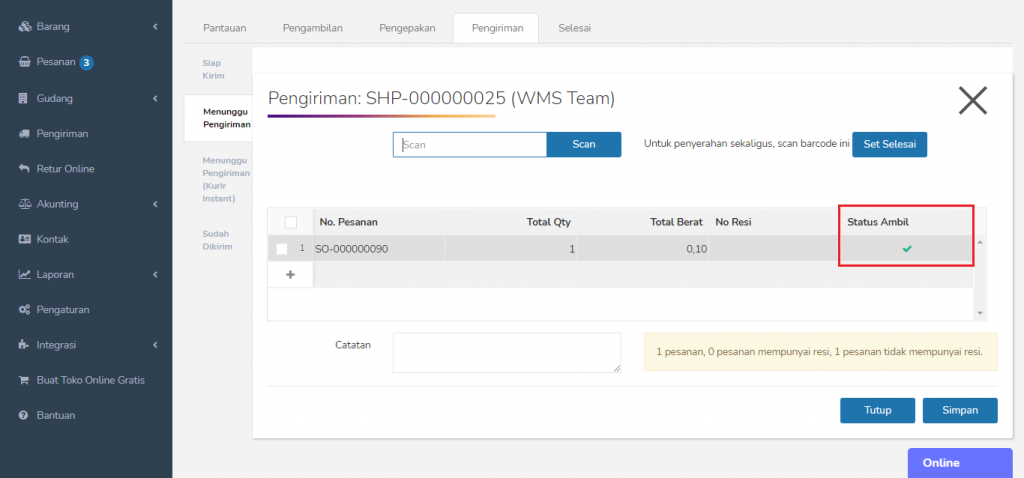 Click Set Selesai to mark that the ordered goods have been picked up by the courier.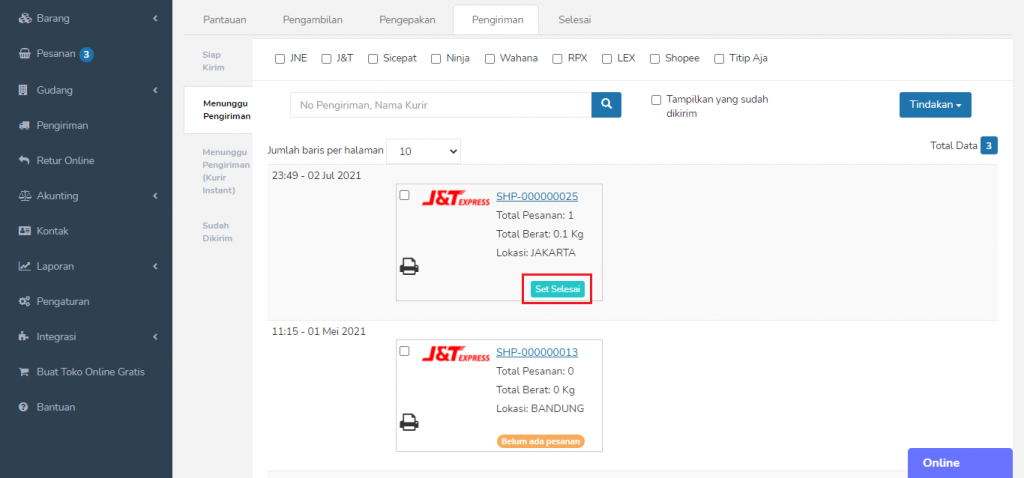 A pop up will appear to schedule the shipment on the same time tomorrow.
If you click Ya, the next day's schedule will automatically be created and the order will move to the Sudah Dikirim tab.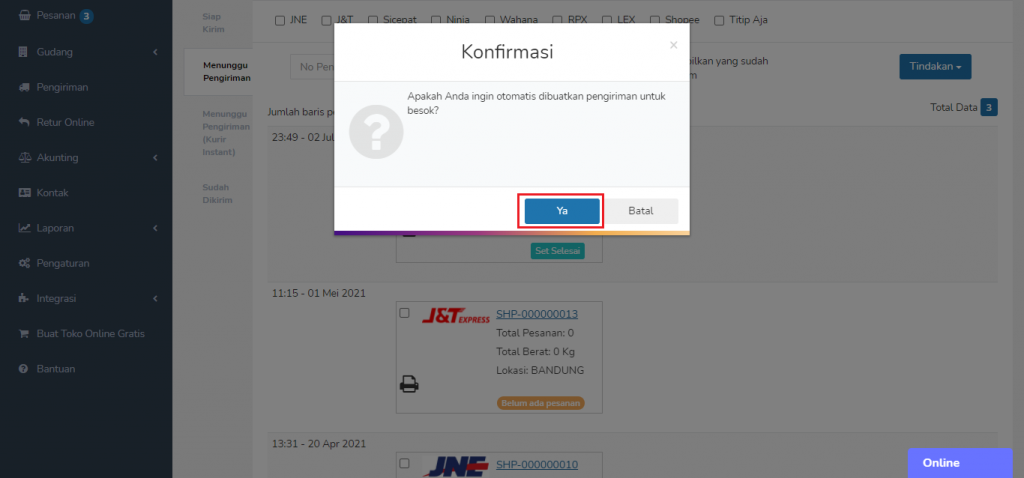 For internal orders that have been shipped will move to the Already Sent tab.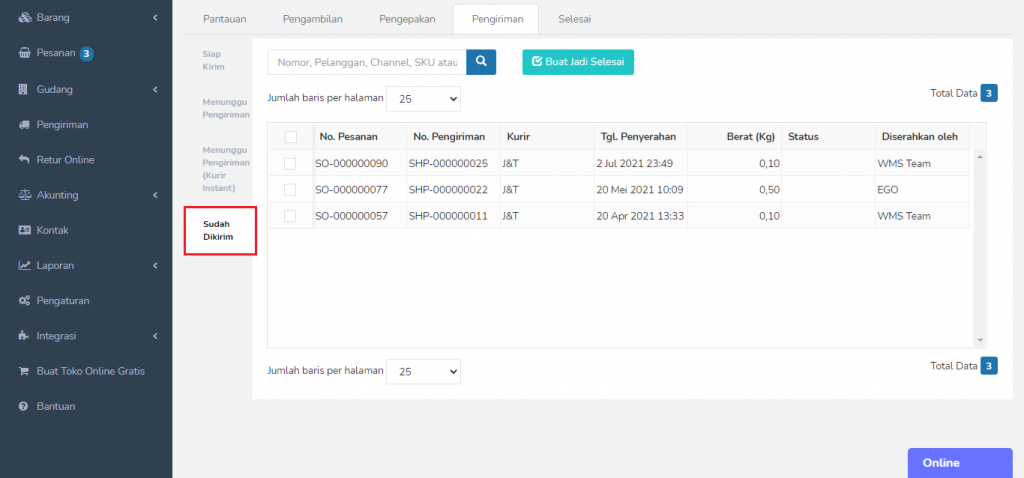 The Status Channel column will show Completed.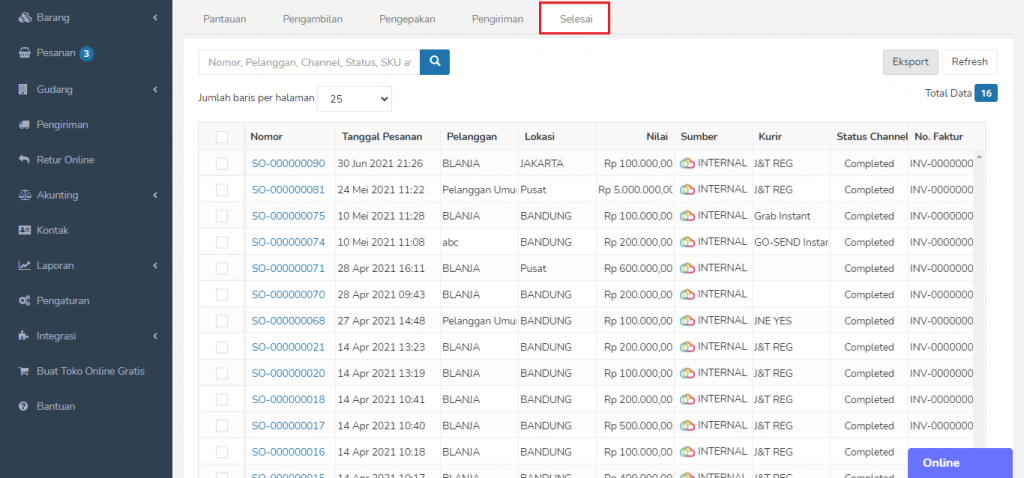 Hebat! Ada umpan balik lainnya?
Semakin banyak yang Anda beri tahukan kepada kami, semakin banyak hal yang dapat kami bantu.
Hebat! Ada umpan balik lainnya?