In Jubelio, you can set reorder points according to your needs. This feature aims to make it easier for you to see whether the product needs to be restocked in the near future or not.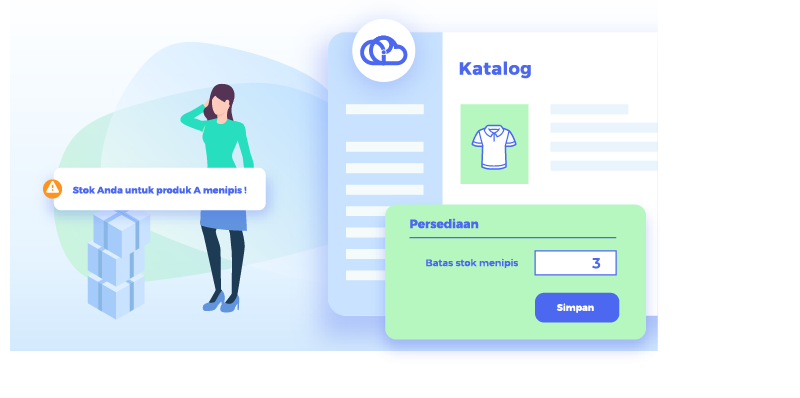 How to set reorder point:
Go to Katalog -> Select a product in the Master/In Review menu -> Click on a product -> go to Info Penjualan dan Pembelian -> Input the reorder point quantity or low stock limit -> Simpan.
See the video below:
To see list of products in the reorder point status, you can go to:
Go to Barang  -> Click Persediaan -> Select the Menipis tab
Hebat! Ada umpan balik lainnya?
Semakin banyak yang Anda beri tahukan kepada kami, semakin banyak hal yang dapat kami bantu.
Hebat! Ada umpan balik lainnya?