Before doing cross-listing, you need to arrange Category, Category Mapping, Attributes, and Variations according to the product.
Once done, please carry out the procedure to cross-list products by following the steps below.
Go to Barang Menu, then click on Katalog, and choose In Review

After that, click on Download dari Online. Enter the product's name or SKU, then choose the marketplace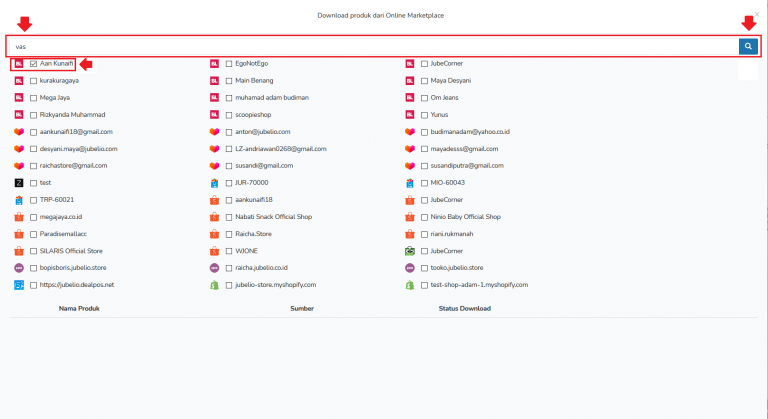 Then click on Download button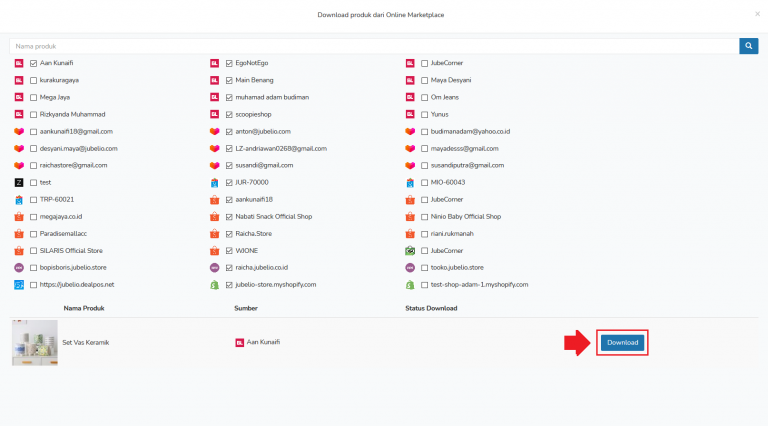 Once done, go to In Review menu, and open the product you just downloaded. Check every about the product like category, variations, and the attributes. Change it, if you see any difference or those fields are still empty. If so, click Simpan.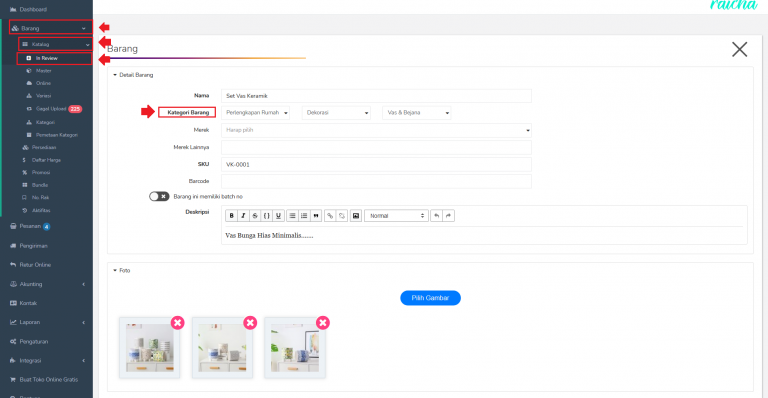 If the data is all set, click Upload to cross-list the product.

After that, Jubelio will open the cross-listing page. Here you can upload the product at once to all integrated channels by activating the Select All. If there is a failed upload process, Jubelio will display a message next to the marketplace that was unable to upload.
You click Edit to fix the cause of the failed upload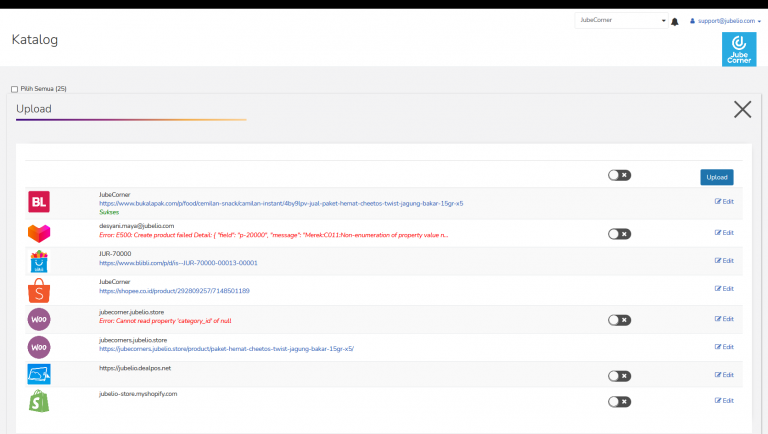 Then Jubelio will display a form containing the details of the product. You need to correct the information according to the terms of the marketplace.

Once updated, click the Upload button.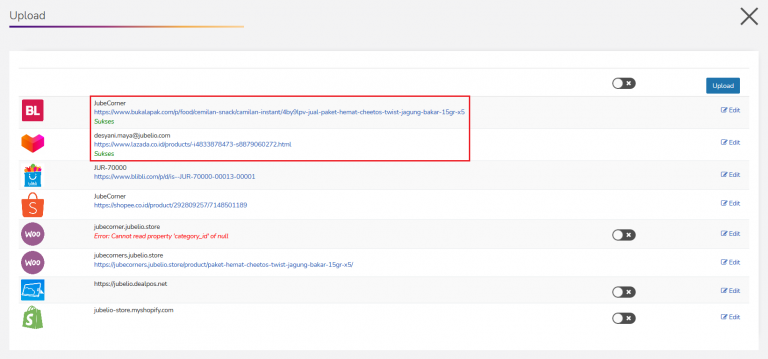 Please watch the video guide for uploading products from the Master menu below
Hebat! Ada umpan balik lainnya?
Semakin banyak yang Anda beri tahukan kepada kami, semakin banyak hal yang dapat kami bantu.
Hebat! Ada umpan balik lainnya?