If you choose to process orders from the marketplace, sales orders in Jubelio will remain in Siap Proses tab.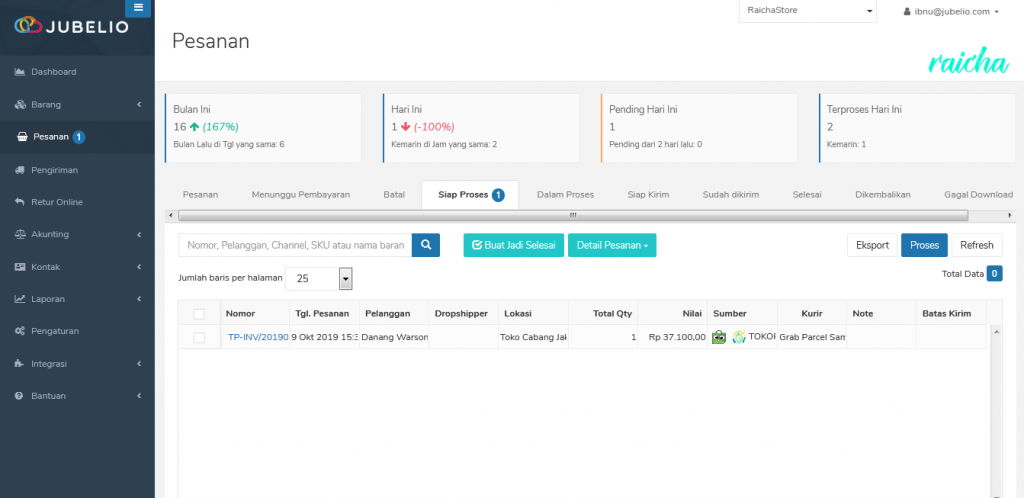 However, if the courier has scanned the airway bill. In that case, the sales order will automatically move to the Sudah Dikirim tab.
From Sudah Dirim tab -> You have to Click Cetak Faktur and Mark the order as complete.
Notes
If you don't print the invoice and mark it as completed, the sales order will remain in Sudah Dirim tab. This causes the stock in the virtual warehouse in Jubelio to not decrease.
The solution : If you prefer to process orders via their respective marketplaces, it's better to mark it as complete immediately.
Hebat! Ada umpan balik lainnya?
Semakin banyak yang Anda beri tahukan kepada kami, semakin banyak hal yang dapat kami bantu.
Hebat! Ada umpan balik lainnya?