For those of you who use Tokopedia, you must be familiar with the pre-order sales feature. This type of order allows you to make a sale without providing the stock first.
After the buyer pre-orders the product, there will be a time limit until the product is sent to the buyer. Of course, you can specify the waiting period.
The maximum processing time for products to be delivered is 90 days. To set the pre-order processing time, click here.
With this feature, those who sell customized or handmade products will have more freedom to produce goods.
At Jubelio, fulfilling pre-order sales is no different from than the regular one. However, pre-order sales have a unique sign, so you can differentiate it between regular orders and pre-order sales.
You can go to the Pesanan menu and then click the Siap Proses tab to tell the difference. There will be a special icon in the Courier column for pre-order orders.
When the cursor is placed over the icon, the words Pre-order will appear.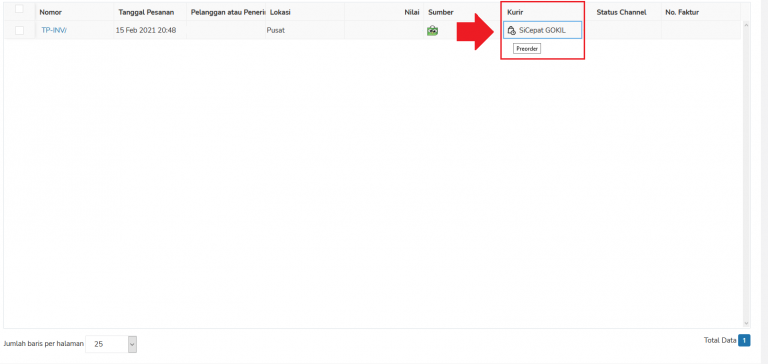 To find out how to process orders at Jubelio, you can follow the method here.
Hebat! Ada umpan balik lainnya?
Semakin banyak yang Anda beri tahukan kepada kami, semakin banyak hal yang dapat kami bantu.
Hebat! Ada umpan balik lainnya?