Hi, Pebisnis!
For those of you who want to activate and use the Warehouse feature, but already have a non-warehouse location, you need to transfer the goods first.
This is so that items that have not previously been recorded in detail at non-warehouse locations can have more detailed storage information such as floor numbers, rows, columns and racks.
You need to do the goods transfer below.
Go to menu Akunting -> Persediaan -> Transfer.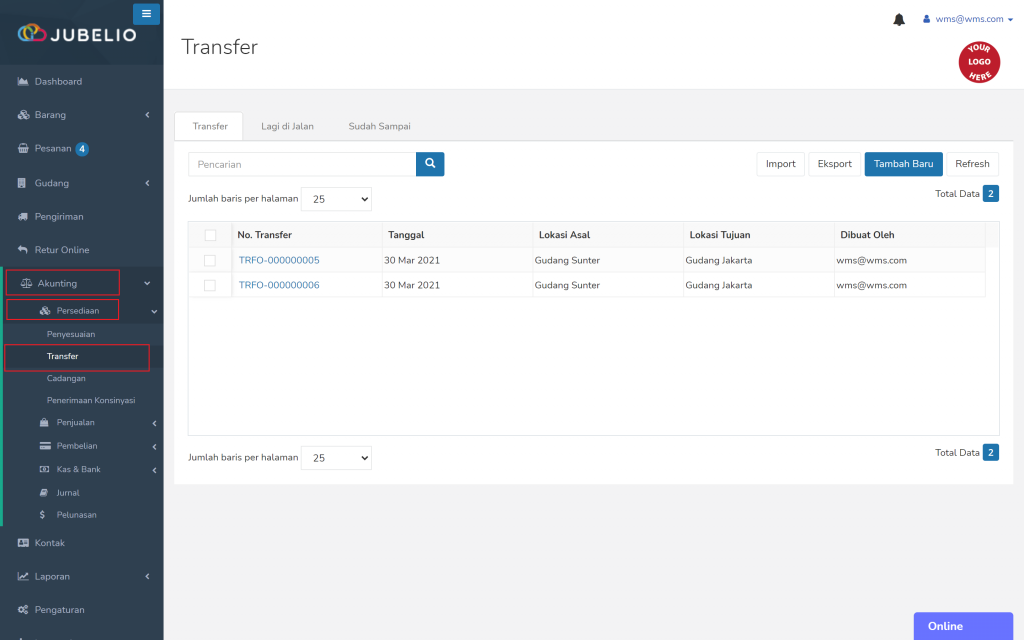 Click Import, then click Transfer Template  in the download section here.
Fill out the template with the goods you want to transfer. Once done, export the template into .csv format.
Next, click on Pilih File yang Akan diimport box.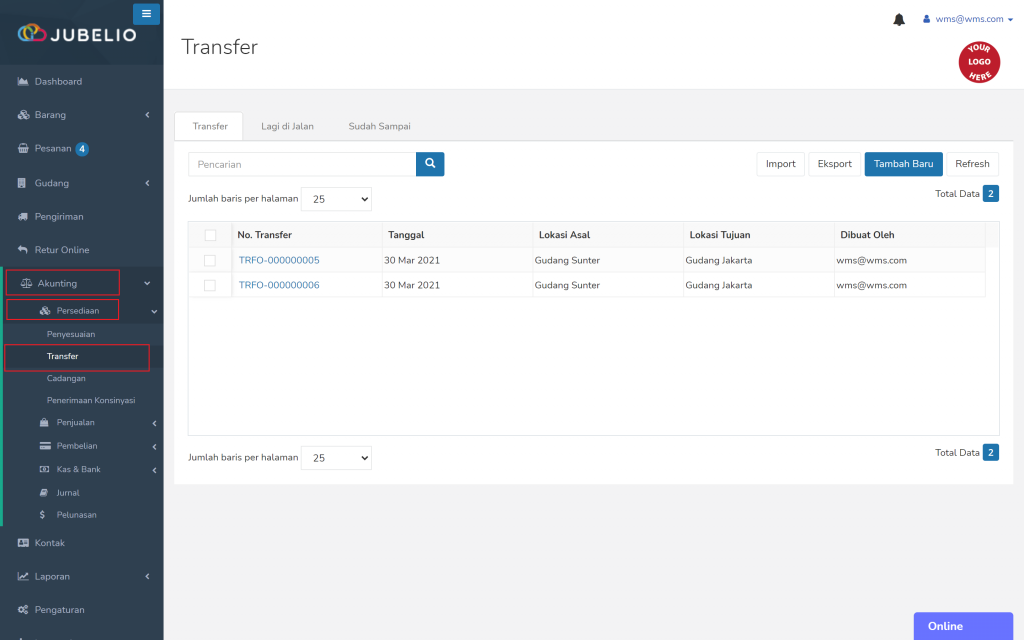 The imported data will show in Gudang > Transfer Keluar > Sedang Dijalan menu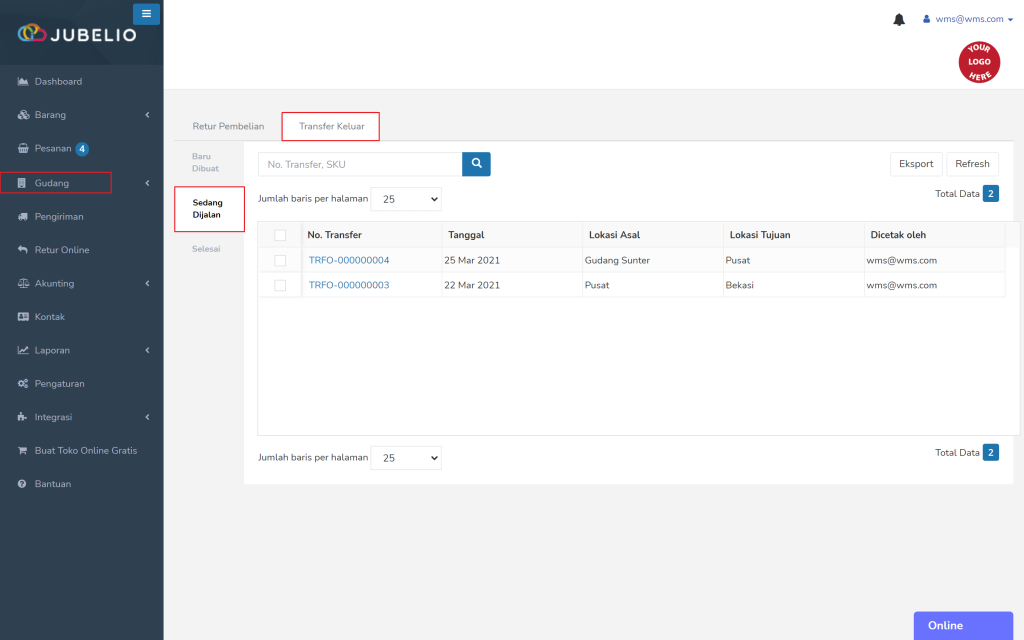 If you have not set up the proper warehouse layout, the imported goods would not be available to receive at the destination. Click this link to Set Up The Warehouse Location and Layout.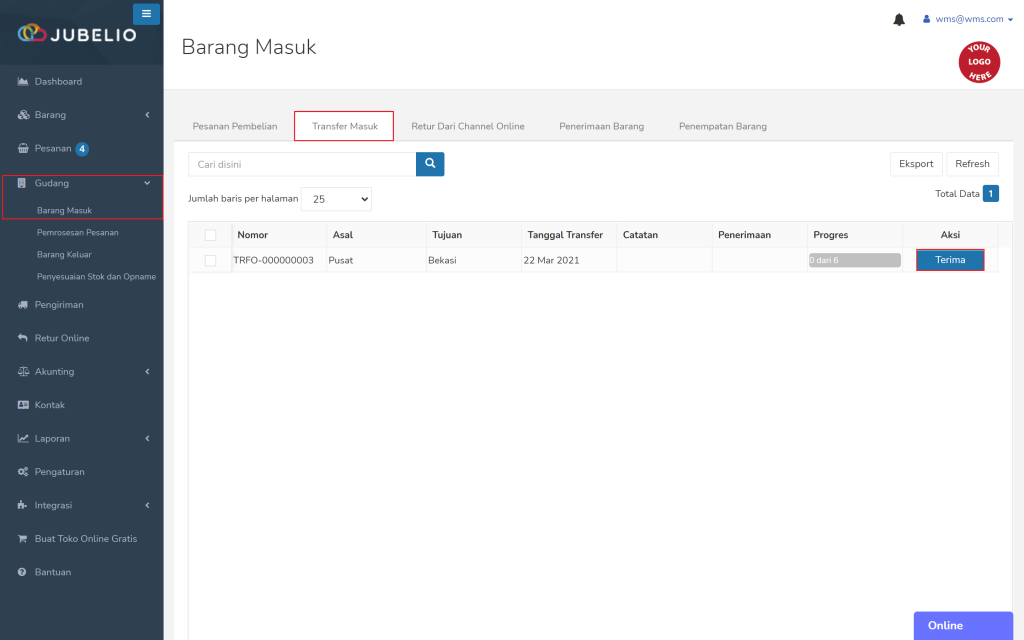 The putaway process on will be carried out in the Barang Masuk process.
Hebat! Ada umpan balik lainnya?
Semakin banyak yang Anda beri tahukan kepada kami, semakin banyak hal yang dapat kami bantu.
Hebat! Ada umpan balik lainnya?