Suppose the master category from Jubelio does not meet your needs. In that case, you can create your version of the master category in Jubelio. Creating your categories allows you to customize Jubelio to your business needs.
This option can only be done when you turn on the custom category mapping feature.
To do this, click Pengaturan > Data > Pemetaan Kategori > turn on the Petakan Kategori Sendiri toggle > Simpan.
Follow the steps below to create your version of the categories:
Click Menu Barang select Katalog then click Kategori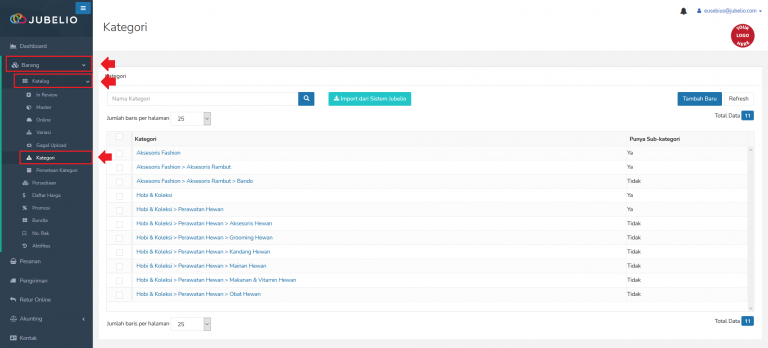 Click on Add New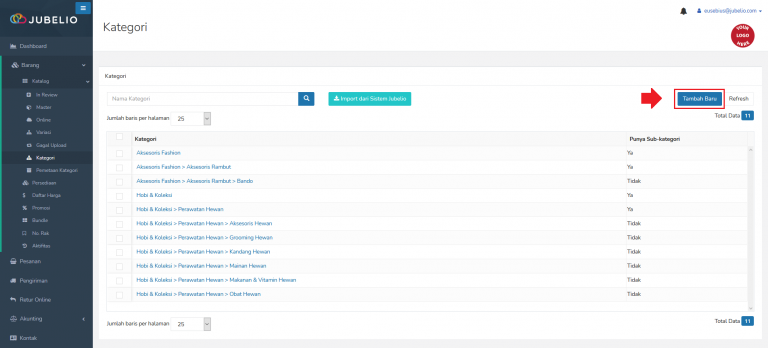 Fill in the Nama Kategori field as you wish, then click Save

When you create a large category that contains parent and child, click Add New again. Fill in the name of the child category. Then select the Parent Category with the category you created earlier. Fill in according to your category mapping. If there are two previous sequences, the Parent Category must be added.

Click Save and your version of master category is ready to use.

All you have to do is map the Jubelio category with the marketplace version category, follow the steps here.
Hebat! Ada umpan balik lainnya?
Semakin banyak yang Anda beri tahukan kepada kami, semakin banyak hal yang dapat kami bantu.
Hebat! Ada umpan balik lainnya?