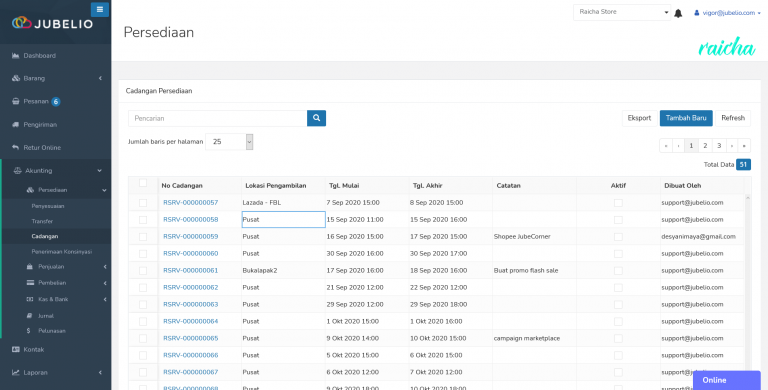 One way to manage stock is to reserve it. Usually, this is done to save items stock when they are scarce.
In addition, it can be used to limit the stock that is sold during promotions. So you do not sell promotional products that exceed the quota.
Suppose you make promotion with a discounted price in the marketplace. You have already determined the number of goods to be sold, right?
Let's say you budgeted 200 items to participate in the promotion, which was held for three days.
Then, on the second day, you sold all the items out. However, you seem to have forgotten to set up a reserve stock, even though the quota of 200 items has actually been fulfilled.
The marketplace is still getting updates for more than 200 items in stock. Then what happens next is you are overselling the product, because there is no limit set during the promotion.
Jubelio will lock the stock in the marketplace according to the desired amount when using the reserve stock feature. So, when the promotion is in effect, Jubelio will not update the inventory quantity to the relevant marketplace. So, you do not experience excessive losses due to overselling products.
In addition reserve stock is also helpful to limit the sale of products that are experiencing shortages. So, you can regulate the stock you have in the marketplace. For example, the allotment of sales is only ten stocks per day.
Click Here to know how to Create Reserve Stock
Click Here to know how to Promotion
Hebat! Ada umpan balik lainnya?
Semakin banyak yang Anda beri tahukan kepada kami, semakin banyak hal yang dapat kami bantu.
Hebat! Ada umpan balik lainnya?