As a businessman, one of the essential elements that you must always monitor is the exact stock status. The condition of product stock becomes critical because it directly affects the sales status of your product.
Stock monitoring will be even more complicated if you have stores in various marketplaces. Of course, more and more channels must constantly be monitored, which can make the risk of error even greater.
One thing that is often worried about is, does the stock in the marketplace follows the latest data according to conditions in the warehouse?
Even if you have updated the stock in each marketplace, the risk of incorrect input is still there, especially if you sell in many marketplaces.
But don't worry, Jubelio users don't have to worry about stock status in the marketplace when you make inventory adjustments or receive goods from suppliers.
Then the stock will automatically increase at Jubelio. Next, Jubelio will send the latest stock data to each of your integrated sales channels. So, the inventory in the marketplace will always be up-to-date.
Not only that, you only need to input stock data once in Jubelio. So you will significantly reduce that technical risks such as entering the wrong data.

If you want to synchronize stock based on products in each marketplace, you can first sort the stock of each product in each marketplace!
For how to follow below!
First click on the Itemsmenu then select the Inventory submenu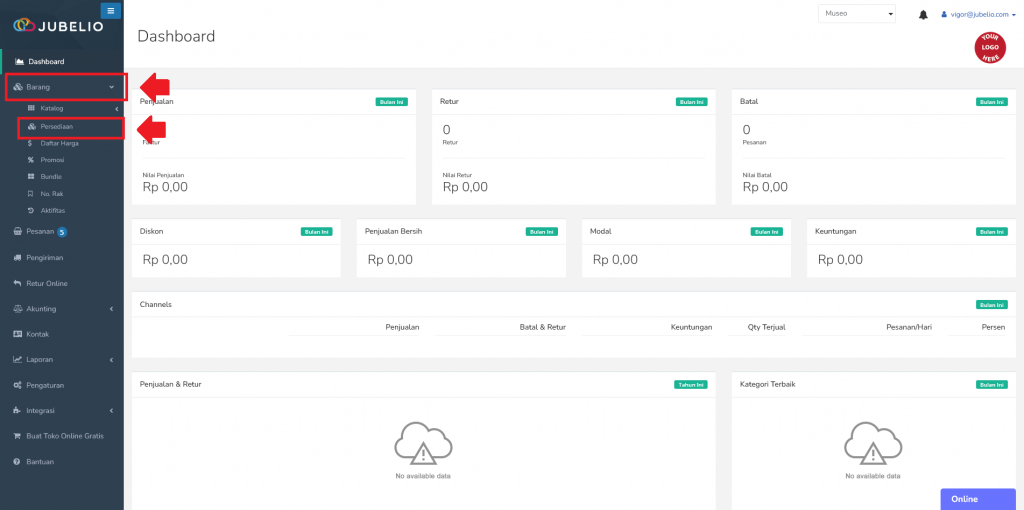 Then, on your Inventorypage click the All SKUs kotak box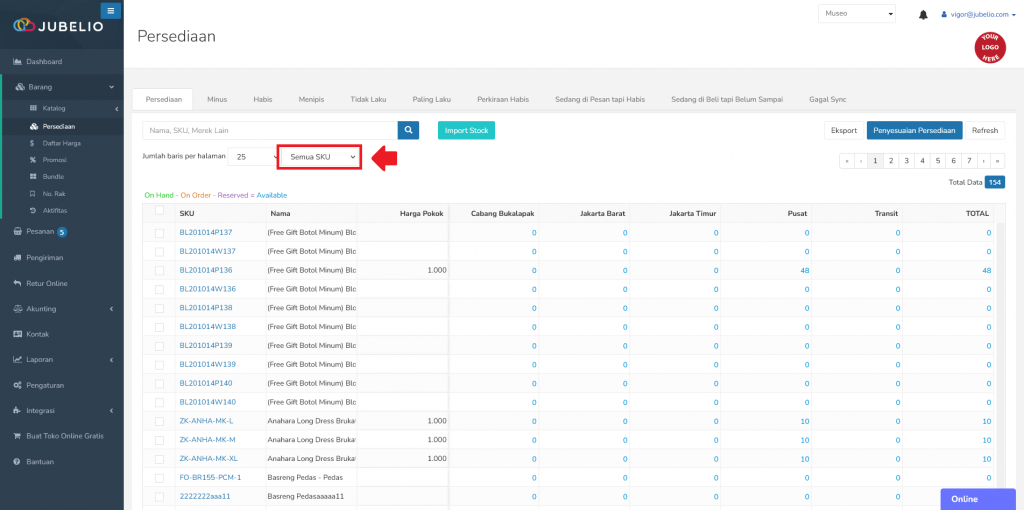 From the dropdownthat opens, select the marketplaceyou want!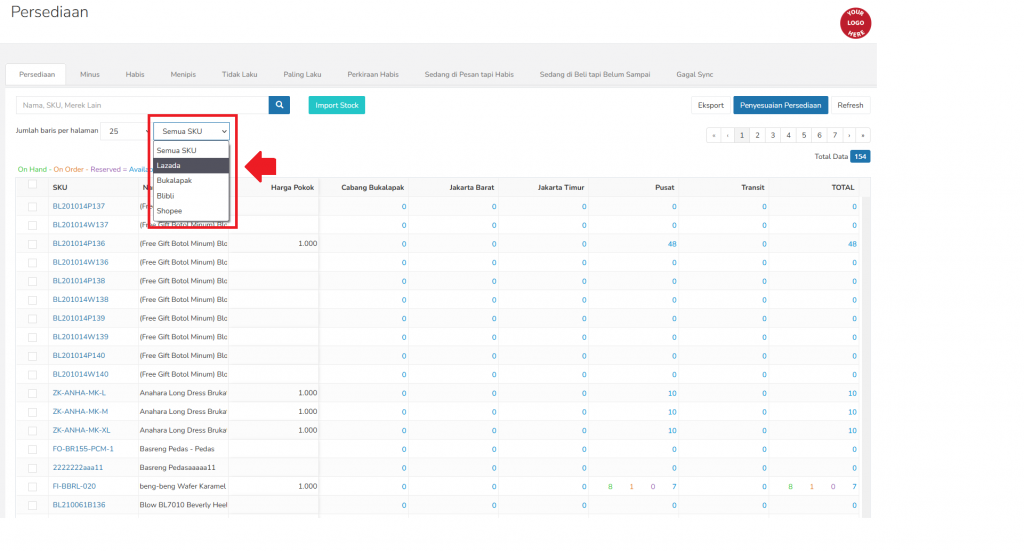 If so, the data that appears on the Inventorypage will only display product stock in the selected marketplace . Then you can select all the products that appear and then synchronize the stock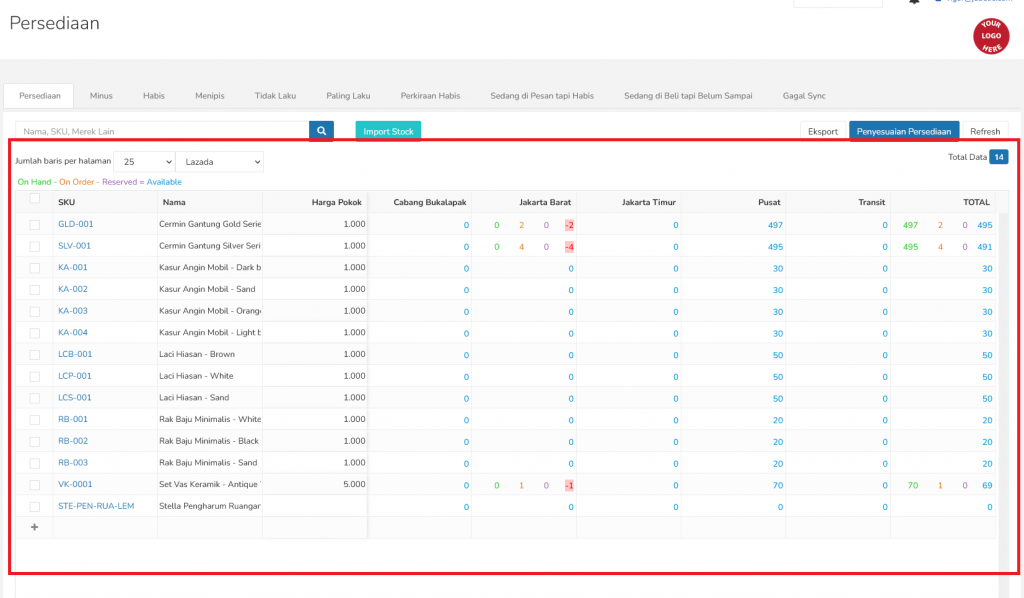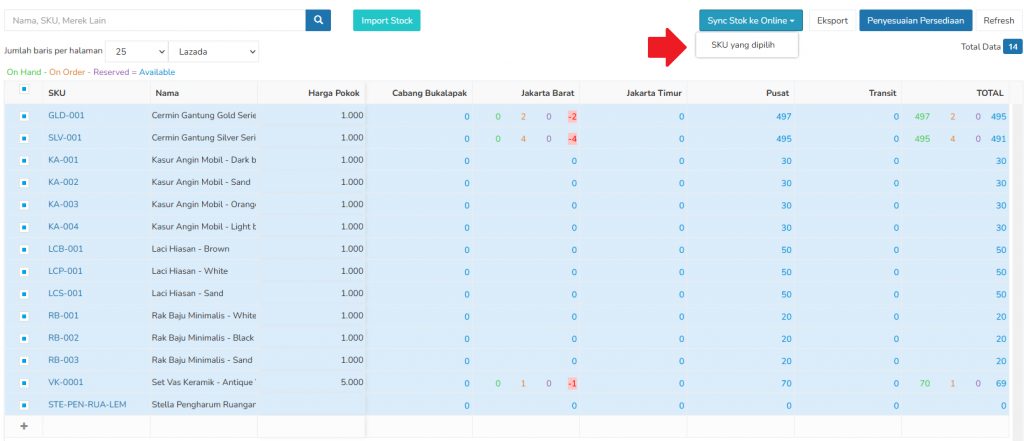 Hebat! Ada umpan balik lainnya?
Semakin banyak yang Anda beri tahukan kepada kami, semakin banyak hal yang dapat kami bantu.
Hebat! Ada umpan balik lainnya?