Hi Pebisnis!
At Jubelio, the entire series of transactions related to inbound goods will be processed in the Gudang menu in the Barang Masuk submenu.
That way, the process of incoming goods from receiving to doing put away of goods can be carried out with more precision and minimized errors.
In the Barang Masuk sub menu, there are several tabs that you need to know.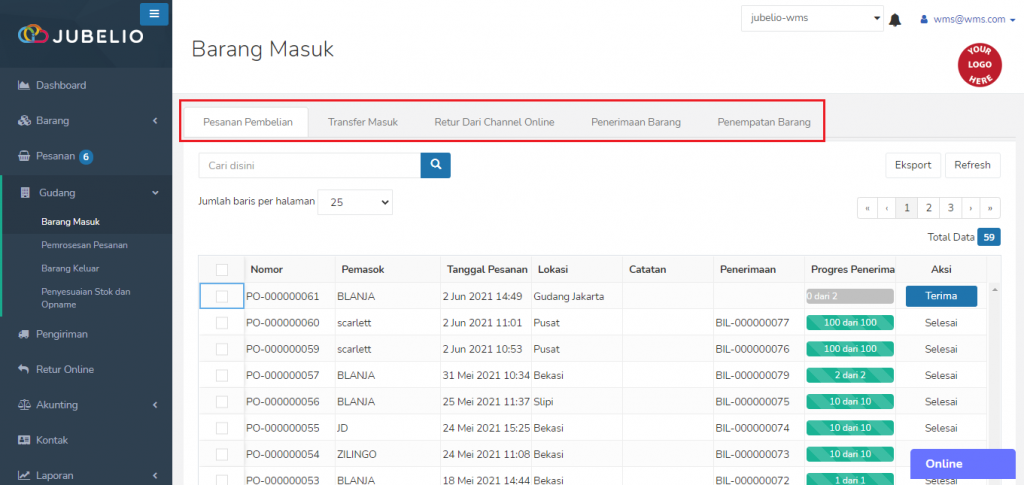 There are three sources of incoming goods, namely on the Pesanan Pembelian tab, Transfer Masuk, and Retur dari Channel Online.
The flow of processing incoming goods from these sources begins with receiving the goods first. After that, the goods are placed on each rack.
Either stored in allocated rack for each item or with default racks. For detailed step in processing incoming goods see the steps below.
Hebat! Ada umpan balik lainnya?
Semakin banyak yang Anda beri tahukan kepada kami, semakin banyak hal yang dapat kami bantu.
Hebat! Ada umpan balik lainnya?