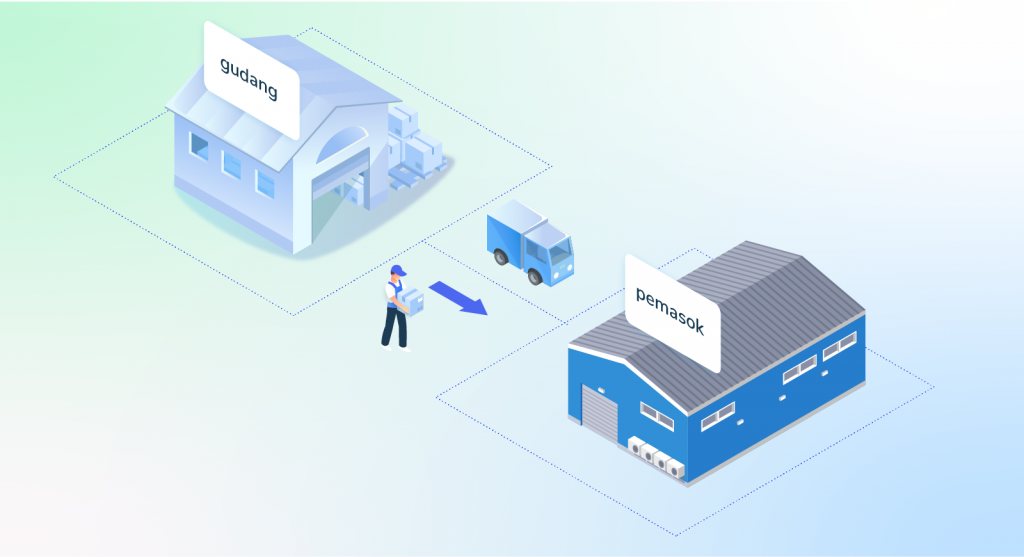 For those of you sellers who want to do purchase return, please follow the steps below!
Click the Retur Pembelian tab, then click Tambah Baru.
Fill in the Return form including the Pemasok, Tanggal Retur, and Lokasi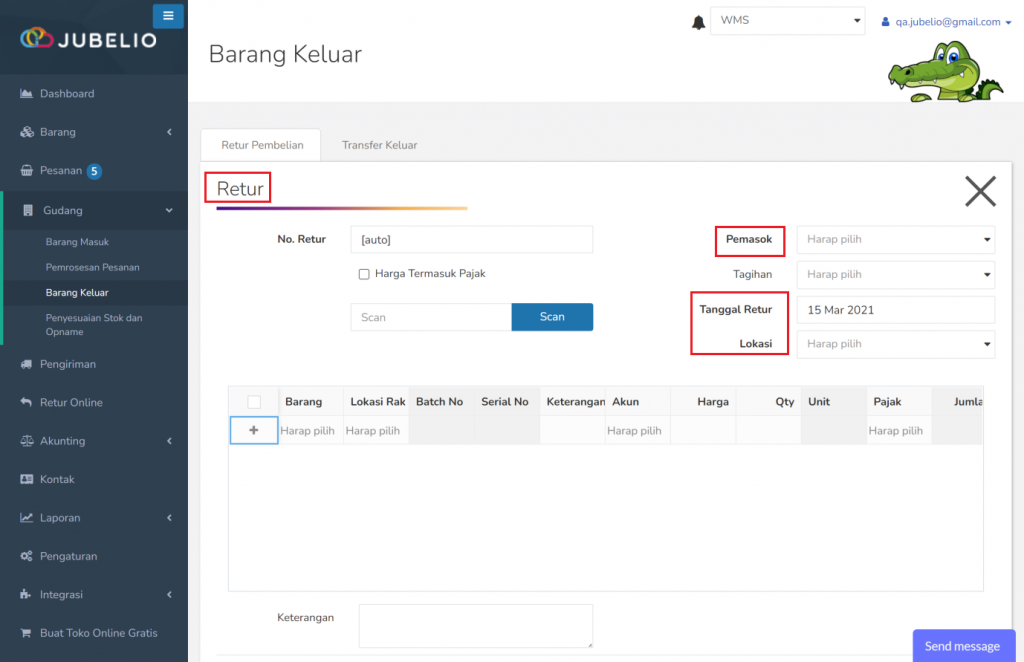 After that, choose the returned products in the Barang The Deskripsi, Akun, Harga, Qty, Unit, Pajak, and Jumlah will automatically appear, once the product is selected.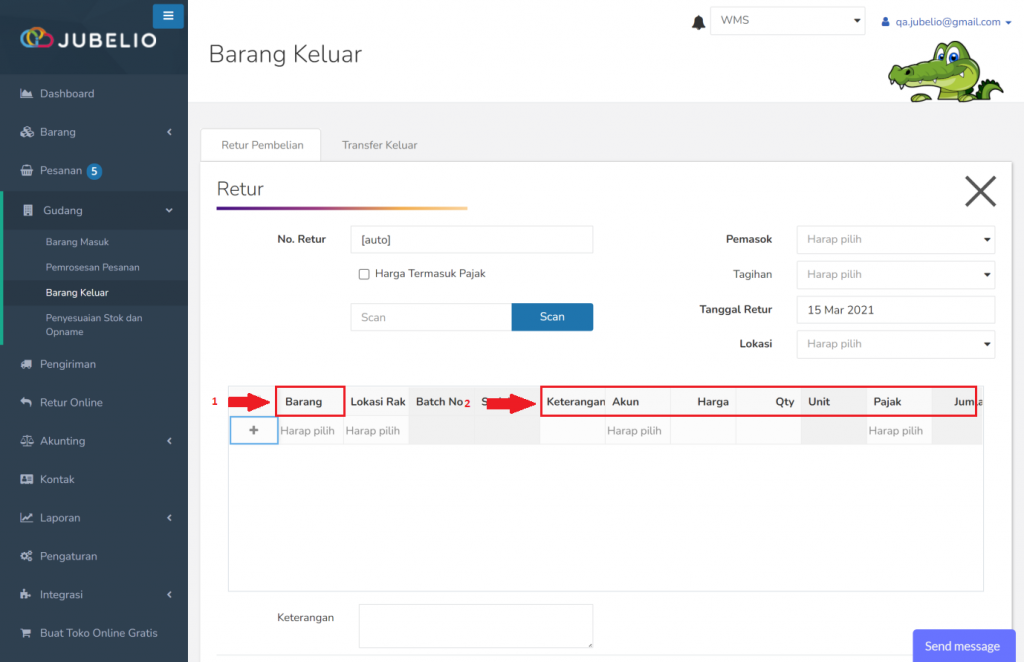 Then, input the Lokasi Rak according to the racks where the item to be returned is stored, then click Simpan.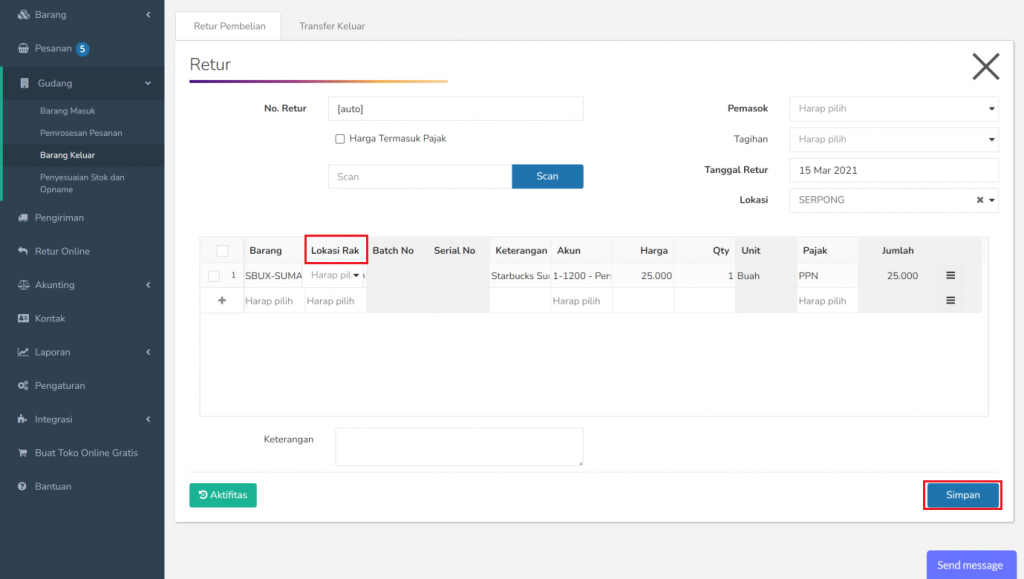 If the Qty of the item is more than one and they are in different racks locations, click the sign next to Jumlah.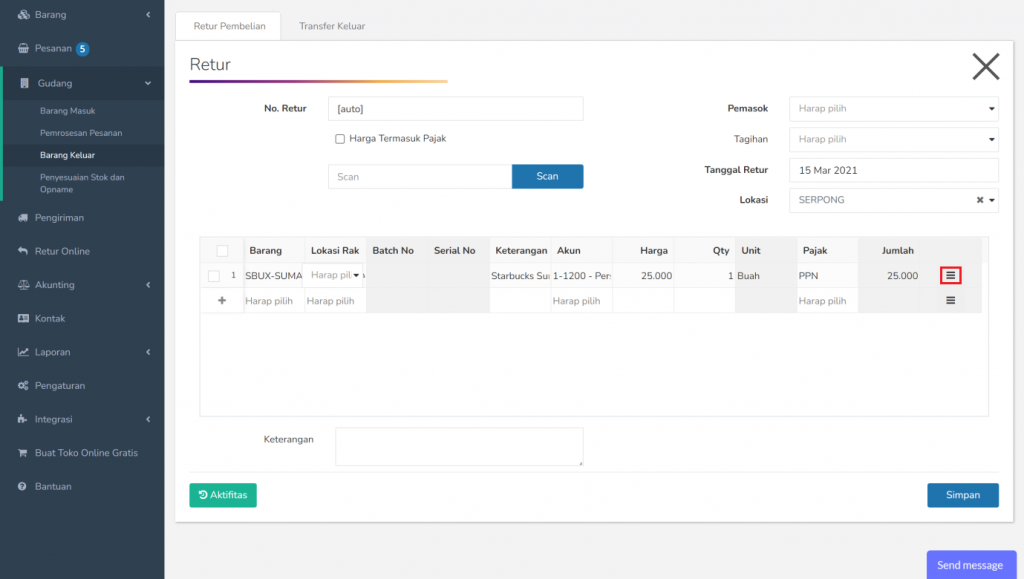 The Ambil Barang dai Beberapa Lokasi form will appear, then fill in the Kode Rak, then Scan Kode Barang, then Simpan.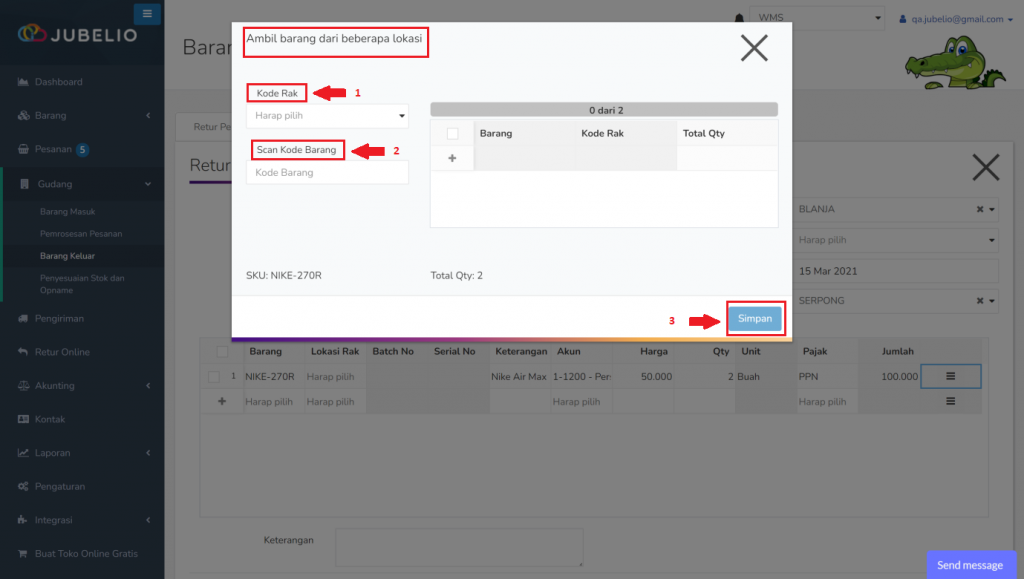 Once done, the Riwayat Retur Pembelian will appear.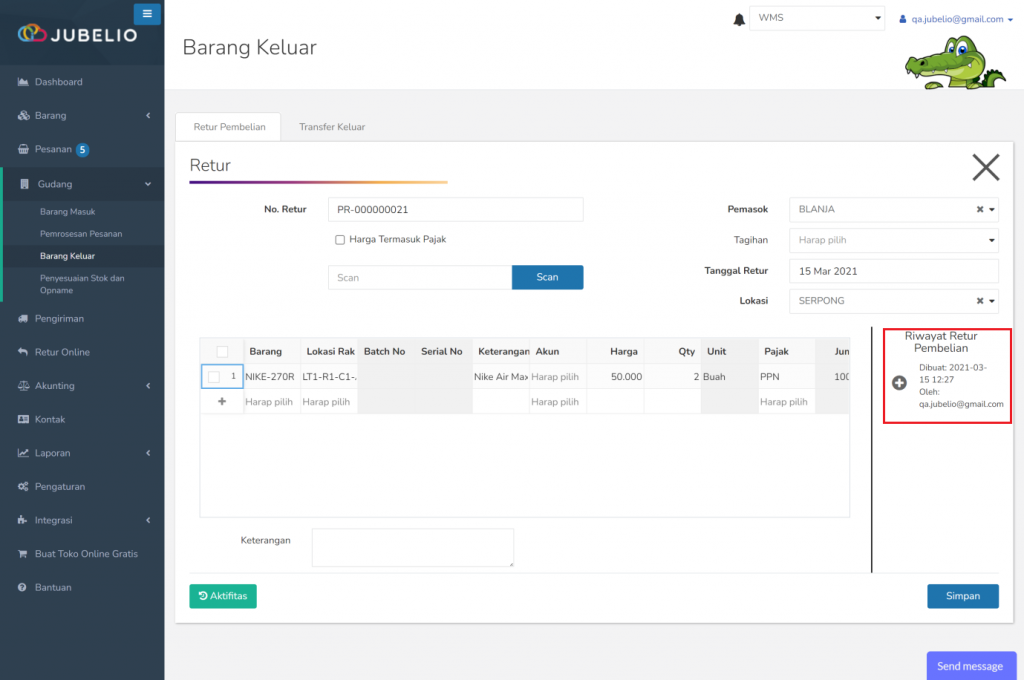 Hebat! Ada umpan balik lainnya?
Semakin banyak yang Anda beri tahukan kepada kami, semakin banyak hal yang dapat kami bantu.
Hebat! Ada umpan balik lainnya?