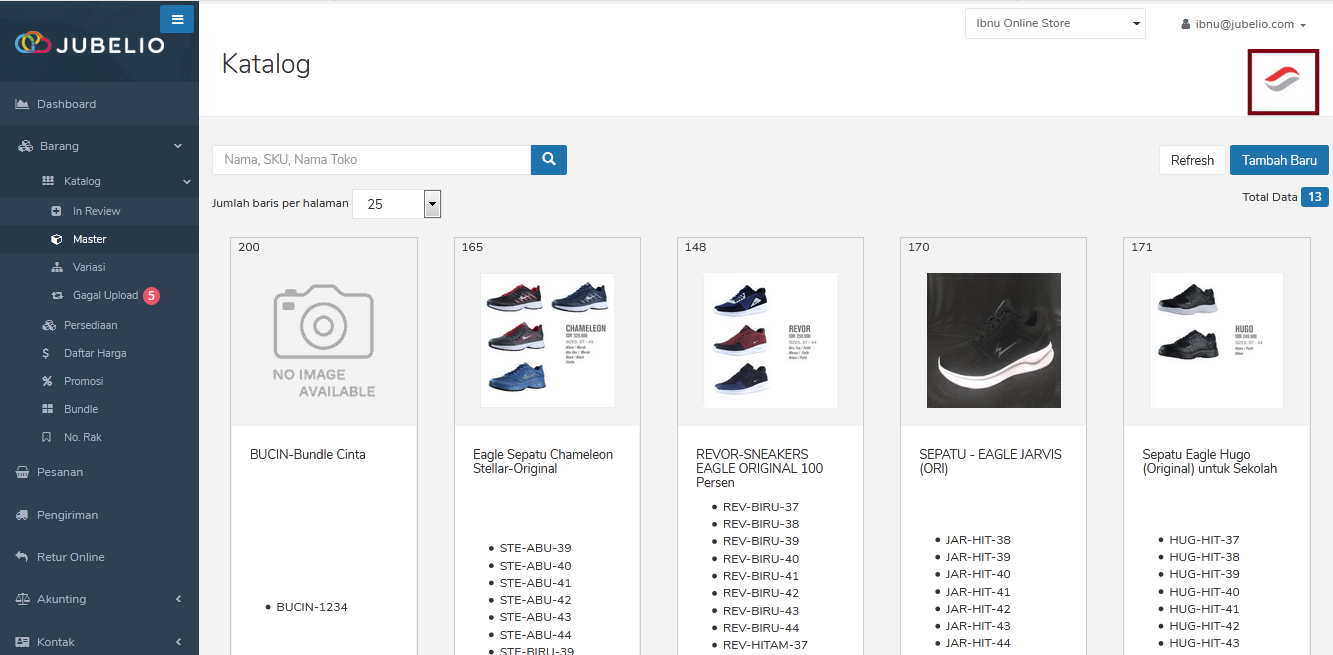 The catalog is a place where you can create, delete, add, subtract and distribute products from Jubelio to all sales channels, both online (marketplace and webstore) or offline (offline store and Jubelio POS).
In other words, a catalog is a list of products that are ready to be sold to customers.
In Jubelio, you can create a catalog with different variations (size and color) products. The way to distinguish each product with or without variations is to create an SKU (Stock Keeping Unit).
For example, you sell smartphone products with three different color variants: red, blue, and yellow. Using Jubelio, smartphones with these color variants must have different SKUs.
Smartphone red color -> SM01-M
Blue color smartphone -> SM01-B
Yellow color smartphone -> SM01-K
Products with different variants (either in colors and sizes) MUST be separated by SKU so that the amount of stock is not mixed. That way, the stock in the Jubelio system will be the same as in the marketplace and the actual stock in warehouse.
Hebat! Ada umpan balik lainnya?
Semakin banyak yang Anda beri tahukan kepada kami, semakin banyak hal yang dapat kami bantu.
Hebat! Ada umpan balik lainnya?