In Jubelio, you have two default warehouses namely Central and Transit. However, you can create additional virtual warehouses to accommodate all your stock needs if you need them.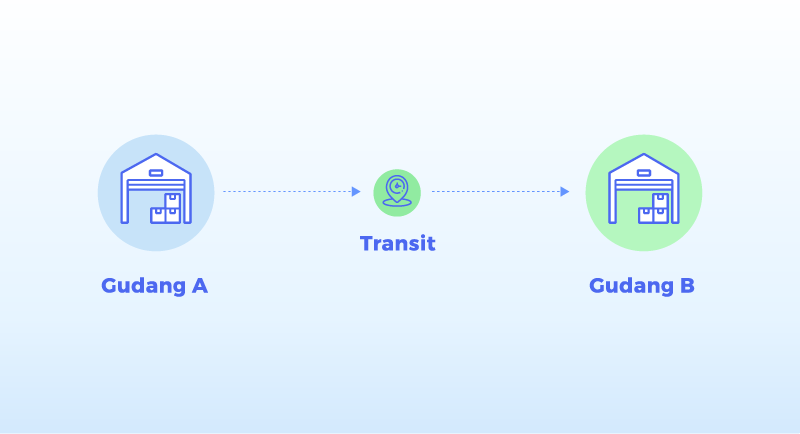 All warehouses at Jubelio are interconnected so that you can transfer stock if you want to move goods from one warehouse to another.
How to Transfer Goods Between Warehouses:
Go to Akunting Menu  -> Go to  Persediaan -> Click  Transfer ->  Tambah Baru -> Fill out the form -> Click  Cetak Surat Jalan-> Select  Simpan.
The stock has not yet entered the destination warehouse. For the time being, the stock will be recorded in the Transit Warehouse because it is still on its way to its destination.
In order to get to the destination warehouse, you must confirm in the Lagi di Jalan Tab.
Go to the Akunting Menu -> Go to Persediaan -> Click the Lagi di Jalan -> Open the data you want to transfer -> Select Terima Transfer
The recently accepted stock is already listed in the designated warehouse.
Hebat! Ada umpan balik lainnya?
Semakin banyak yang Anda beri tahukan kepada kami, semakin banyak hal yang dapat kami bantu.
Hebat! Ada umpan balik lainnya?