The inventory shows complete data regarding the amount or quantity of stock recorded in the Jubelio application. The data is recorded in detail until its distribution to warehouses (if you create additional warehouses).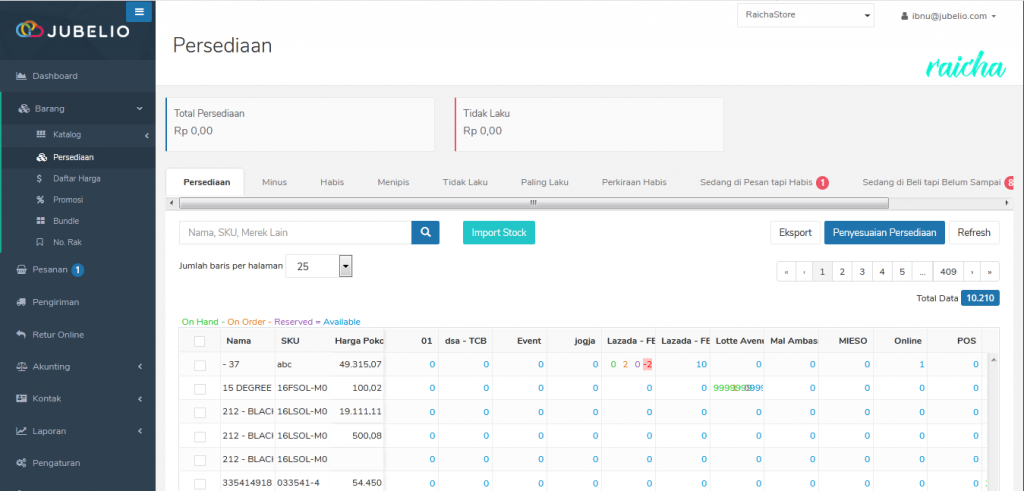 Some other things you can see in the Inventory menu:
HPP or Cost of Goods Sold: View the latest COGS or HPP on Jubelio.
Nilai Persediaan or Inventory Value: Total Amount of your Inventory Valuation.
Tidak laku or Items Not Sold: Total Items Not Sold in 90 Days.
Import Stock: To do Stock Opname.
Hebat! Ada umpan balik lainnya?
Semakin banyak yang Anda beri tahukan kepada kami, semakin banyak hal yang dapat kami bantu.
Hebat! Ada umpan balik lainnya?