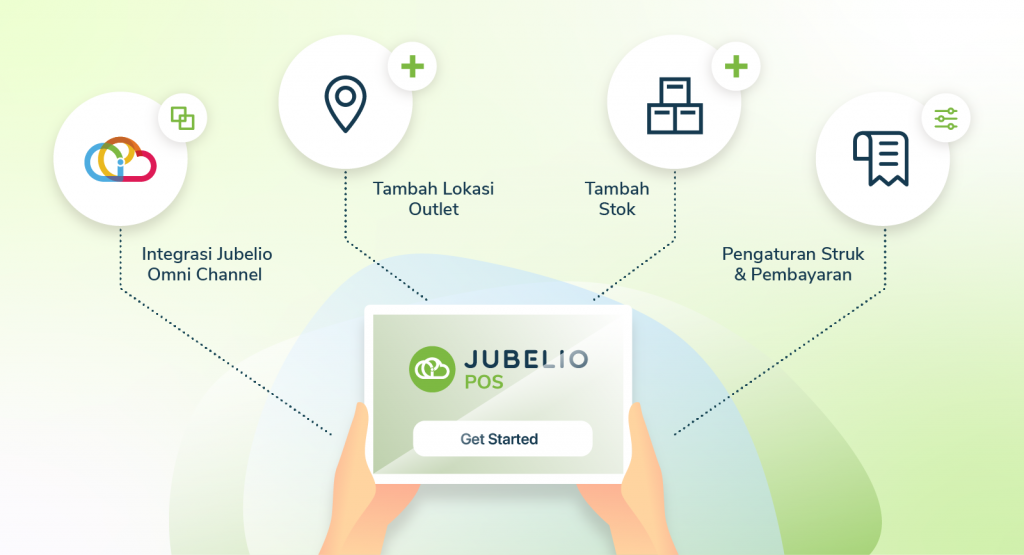 Hello, Pebisnis!
Welcome to Jubelio POS.
Jubelio Point of Sale, or called Jubelio POS, is a cashier application product designed for Jubelio Omnichannel users to make it easier for you to drive sales and purchases at offline stores. The offline store at Jubelio POS is called an Outlet.
Why should you use Jubelio POS?
With Jubelio POS, you no longer need to perform manual calculations and records of every transaction at your outlet.
You also don't have to bother making notes manually one by one. So, the presence of POS helps you to monitor all your sales transactions at offline stores/outlets.
In addition to these benefits, there are several other benefits that you can get, such as the following.
The store is already integrated with Jubelio Omnichannel
Ease of transactions using the cash register
There are promotional features and strikethrough pricing
Jubelio POS can be used in online/offline network conditions.
If the cashier dashboard is offline, the data will be synchronized to Jubelio Omnichannel after networks start online
Jubelio POS usage through 2 dashboards
you can use Jubelio POS according to their respective roles. It is aimed that activities can run well. So, to be able to operate comfortably, you can use Jubelio POS through 2 dashboards, namely:
Backoffice Dashboard – Intended for you/store managers to carry out business operational management activities such as product management (catalog and inventory), marketing/promotion, setting up each outlet, viewing reports at each outlet, and cashier. You can access the Backoffice dashboard by logging in via the link here.
Cashier dashboard – Intended for cashiers to carry out daily activities such as serving customers, payment transactions, online order fulfillment, closing cashiers, and others. Businesses can access the Cashier's dashboard by logging in via the link here.
To use Jubelio POS, you need to do some settings as follows.