Hello, Pebisnis! 
At Jubelio POS, the Harga Coret menu is applied the same as strikethrough price in the marketplace. You can do marketing by giving discounted items from the normal price. 
The price listed on the Harga Coret menu will later appear at the time of sale on the cashier dashboard. To create a strikethrough price, here are the steps below.
How To Create A Strikethrough Price
Open the Pemasaran menu -> click the Harga Coret sub-menu -> click Tambah Harga Coret.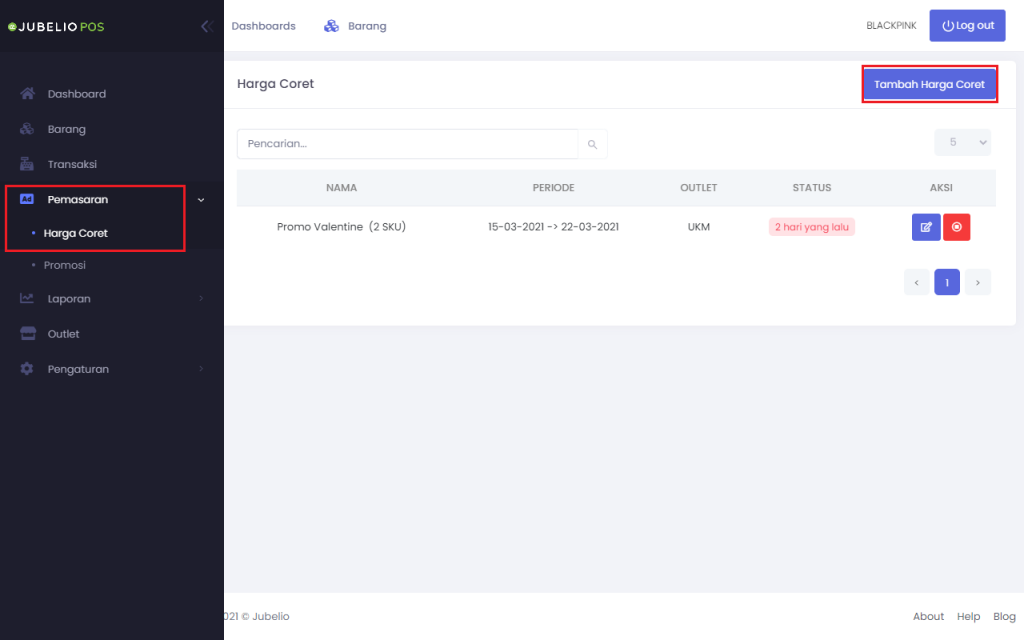 The Harga Coret form will appear. Information contents include Nama, Tanggal Mulai–Selesai, and Waktu Mulai–Selesai.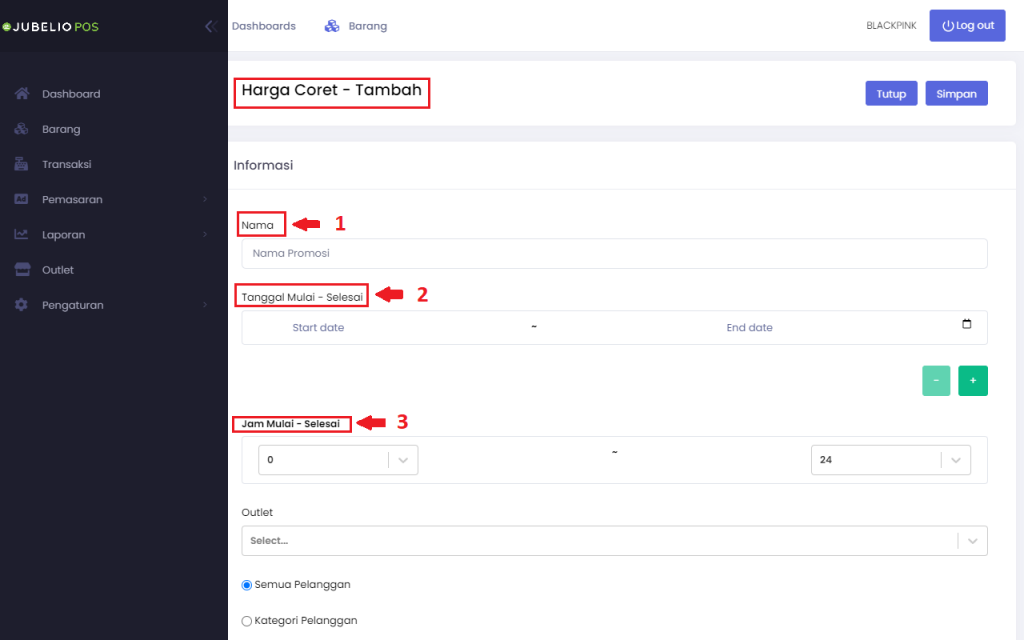 Next, fill in the Outlet, customer criteria (Semua Pelanggan/Kategori Pelanggan/Pelanggan), and Hari Berlaku the strikethrough price. Customer data can be found in the Kontak section of Jubelio.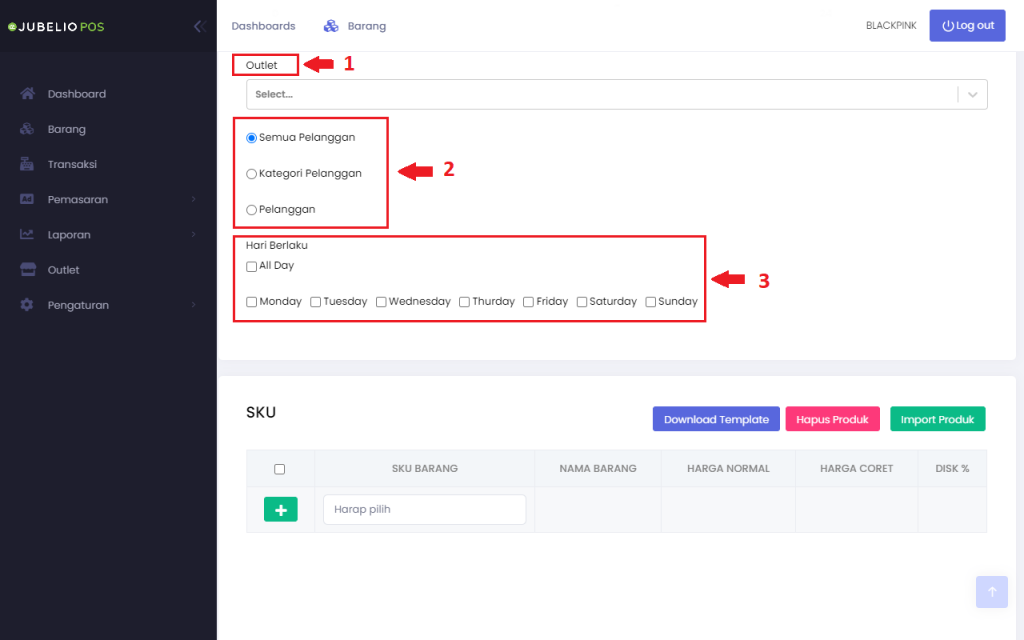 fill in the SKU including the SKU Barang, Harga Coret, or Disk %, then click the [+] sign to save and/or add the SKU Barang.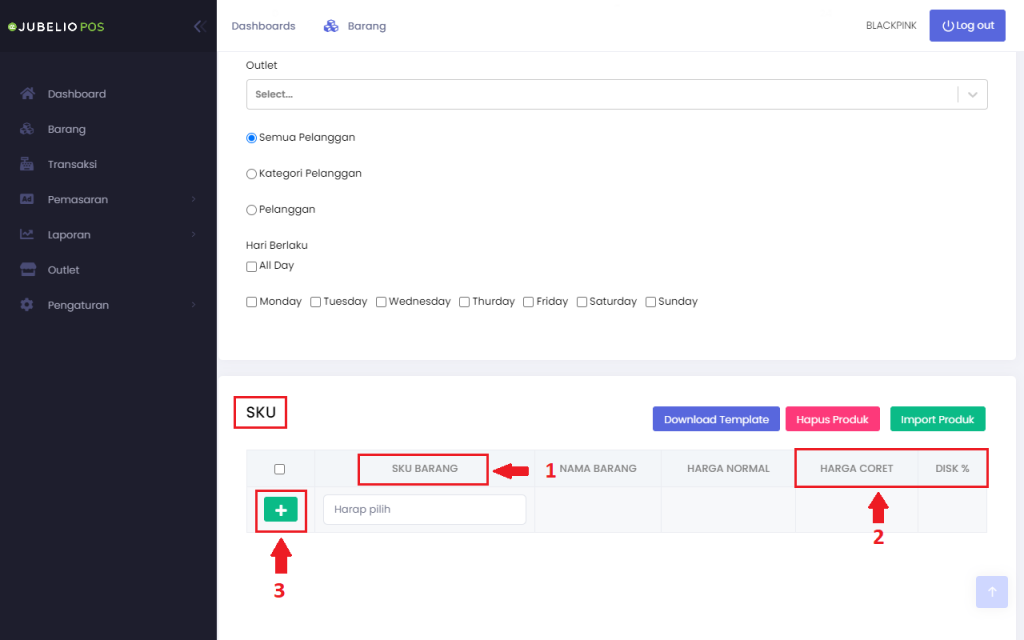 In addition, you can also Download Templates in the CSV form to fill in the list of SKU Barang and Harga Coret or Disk %, after that, Import Produk.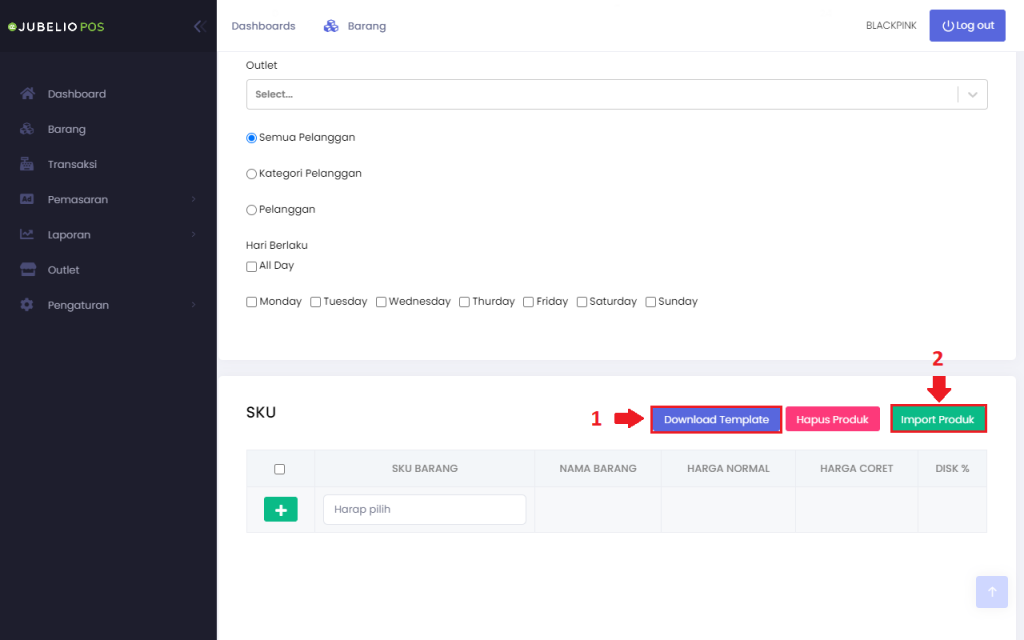 Click Simpan.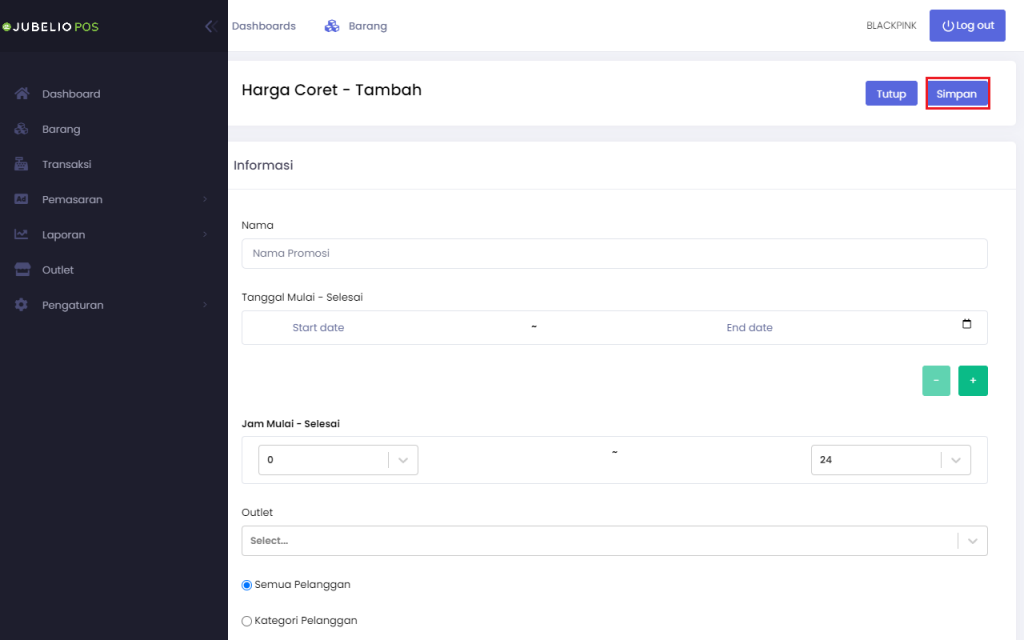 Notes
Make sure there is no active

Harga Coret

 list for the SKU at the outlet and the exact timeframe when creating a new

one

.
Hebat! Ada umpan balik lainnya?
Semakin banyak yang Anda beri tahukan kepada kami, semakin banyak hal yang dapat kami bantu.
Hebat! Ada umpan balik lainnya?