Hello, Pebisnis!
After you know the concept of Inventory in the Product Management Concepts section, now you will learn how your stock can be available at Jubelio POS.
Similar to the Barang displayed at Jubelio POS, Persediaan also comes from Jubelio Omnichannel. You can do these three things through the Jubelio Omnichannel to fill inventory. 
If it is filled, the Inventory will be integrated into Jubelio POS. You can see the available stock at Jubelio POS by: 
Click the

Manajemen Barang

menu, and select the

Persediaan

sub-menu.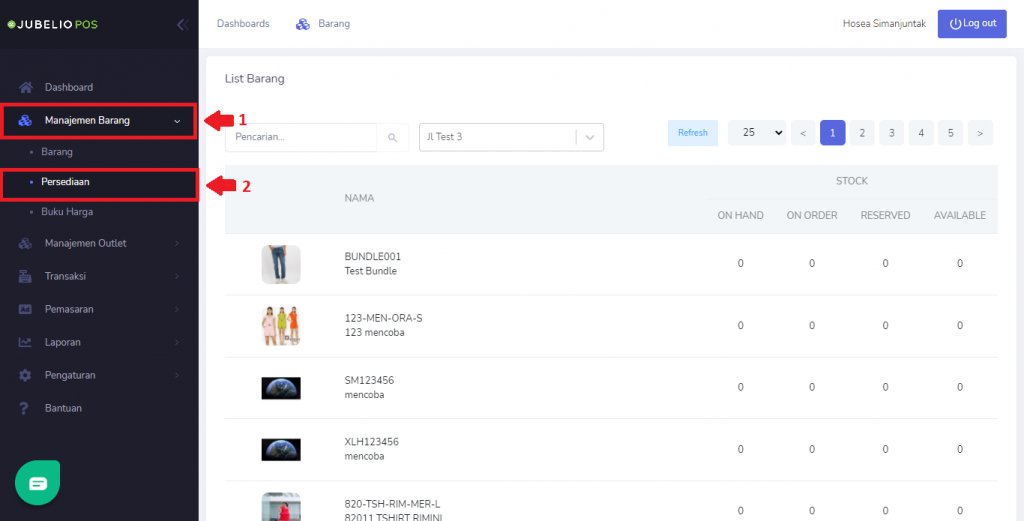 Hebat! Ada umpan balik lainnya?
Semakin banyak yang Anda beri tahukan kepada kami, semakin banyak hal yang dapat kami bantu.
Hebat! Ada umpan balik lainnya?