Hello, Pebisnis! 
One of the promotions available at Jubelio POS is the Promosi Beli X Gratis Y. 
This promotion has a terms, "Every time you buy X quantity, you will get Y quantity for free." 
How to Create Promotion Buy X Free Y
Go to Pemasaran menu -> click Promosi sub-menu -> click Tambah Promosi.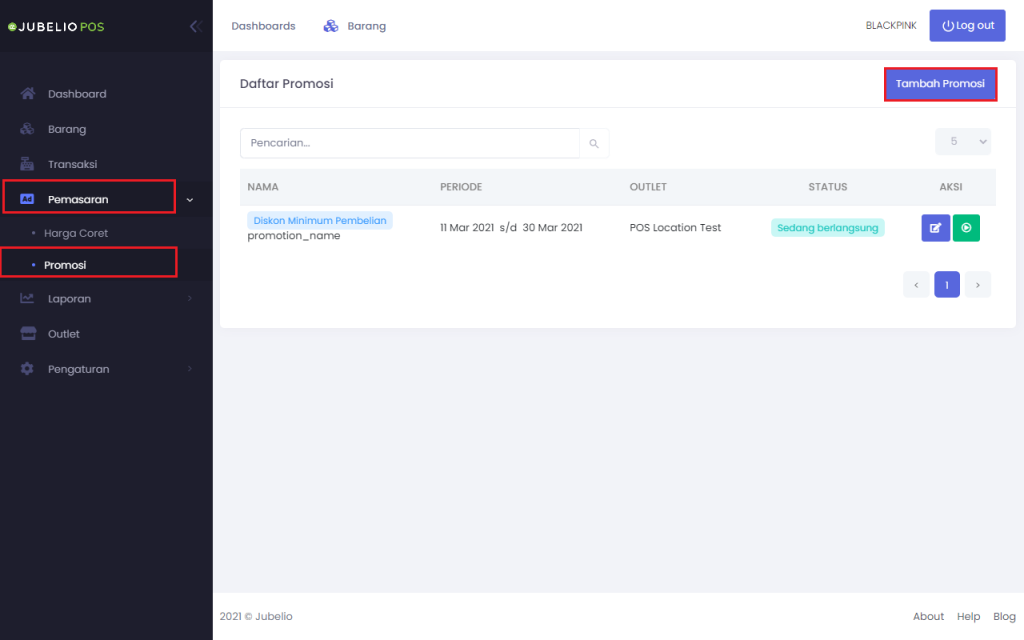 A Promotion form will appear—select Tipe Promosi— Beli X Gratis Y.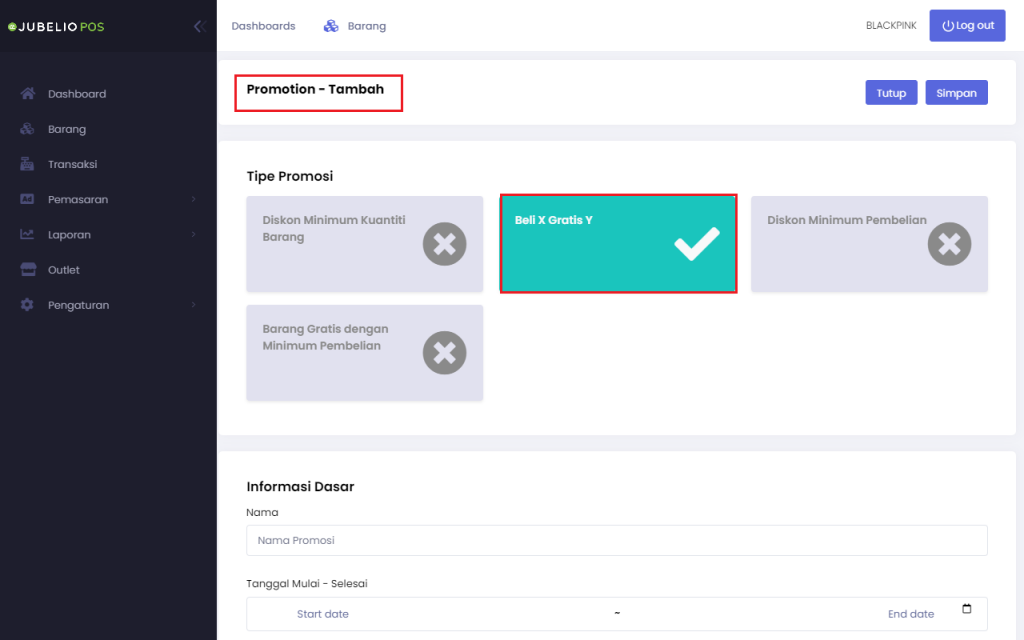 Contents of Basic Information include Nama, Tanggal Mulai–Selesai, Jam Mulai–Selesai, and Outlet. 
Outside of the specified date and time, promotions at your outlet are not valid.

When creating a new Promotion, make sure there is no list of promotions with the same item at the outlet and in the same timeframe to avoid overlap.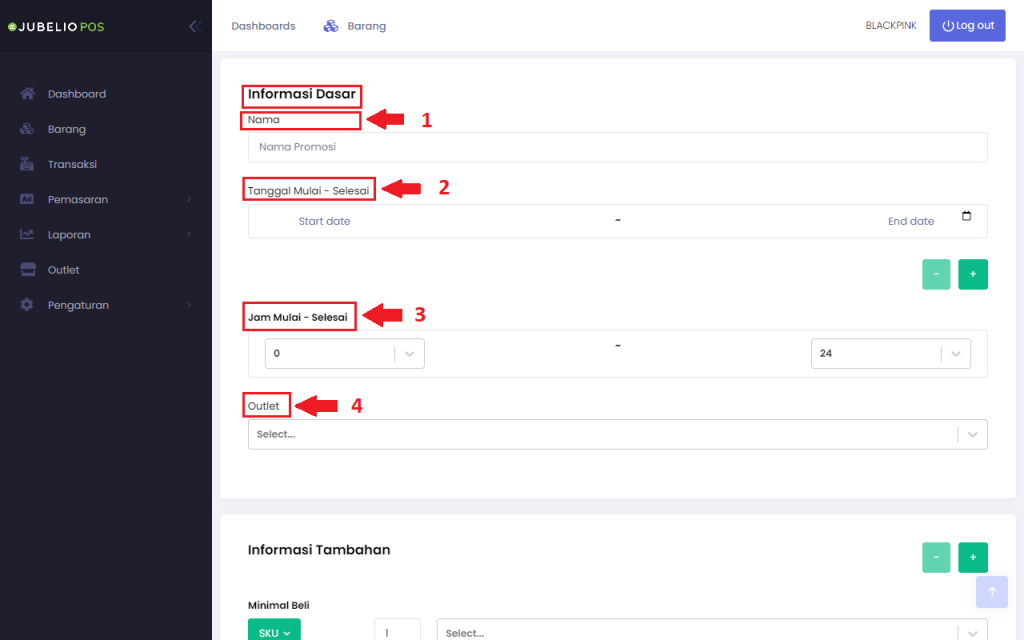 Next, fill in the Informasi Tambahan, including Minimal Beli (Select Produk/Kategori/SKU) and Dapat (Select Produk/Kategori/SKU). 
If

Dapat

will be filled with a

Kategori

, you need to make sure the product for that category is indeed in the

Jubelio Omnichannel Catalog

so that when you select it on the cash register sales page, the promotion will appear.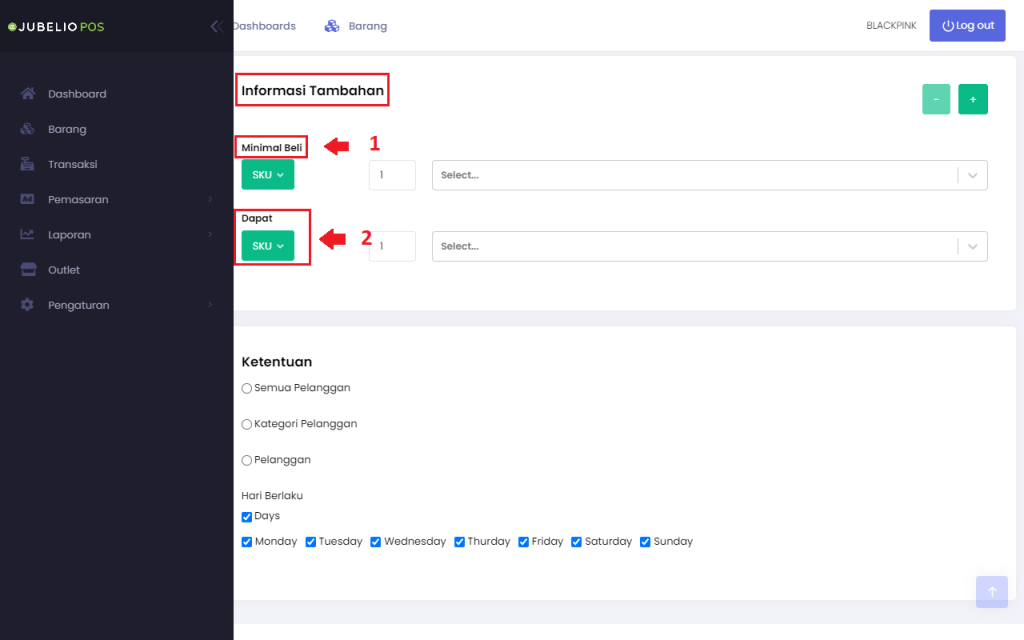 After that, fill in the Ketentuan including customer criteria (Semua Pelanggan/Kategori Pelanggan/Pelanggan) and Hari Berlaku. Customer data can be found in the Kontak section of Jubelio.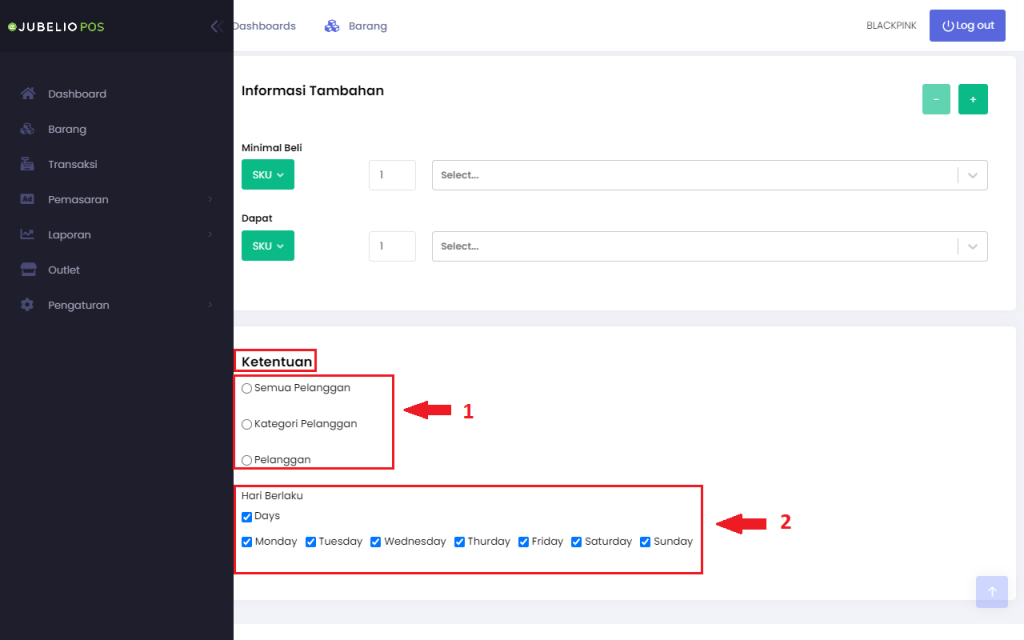 Click Simpan.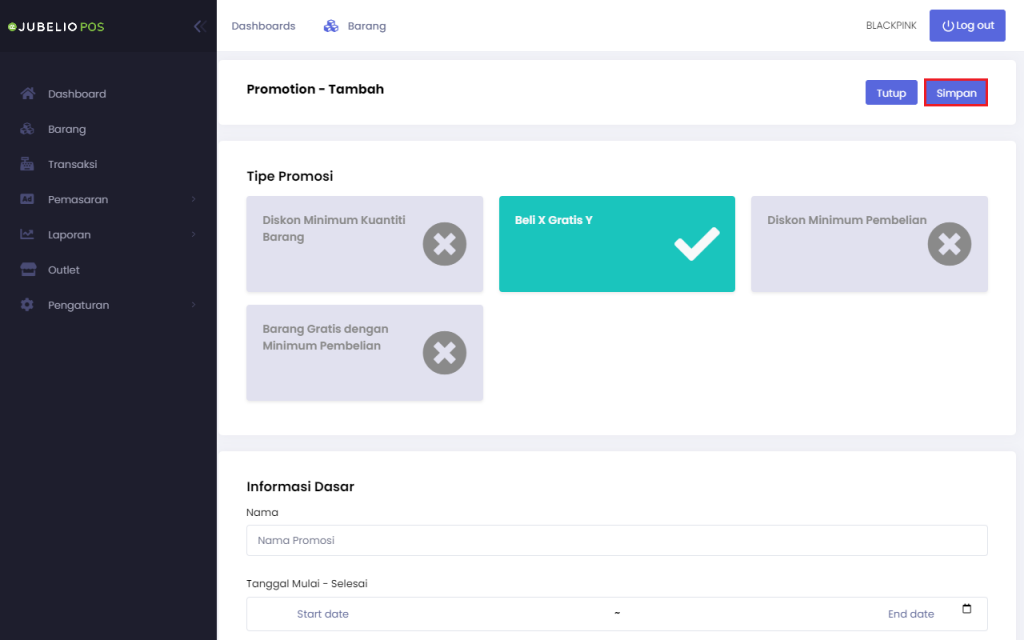 When you open the cashier dasboard, the screen appears when you use the Promo Beli X Gratis Y: For example, buying two items 123-Men-HIJ-L will get 1 item free 123-HIT-L. The cashier dasboard will appear as shown below.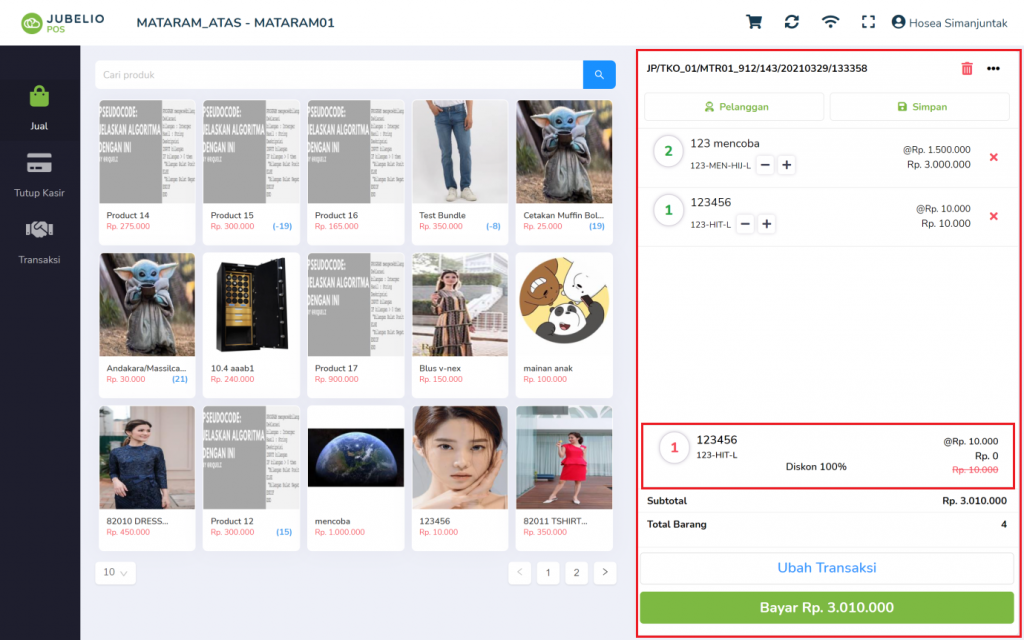 Hebat! Ada umpan balik lainnya?
Semakin banyak yang Anda beri tahukan kepada kami, semakin banyak hal yang dapat kami bantu.
Hebat! Ada umpan balik lainnya?