Hello, Pebisnis!
When you want to close the store, you must complete the transactions that have occurred today in the Tutup Kasir menu.
The closing of the cashier aims to record the calculation of incoming money from various payment methods so that they are by the appropriate value, significantly Kas.
Following are the steps to close the cash register.
Go to the Tutup Kasir A list of payment types will appear.
In the Kas payment column, fill in the Nilai Dihitung. The amount must be the same as the Nilai Seharusnya. Next, click Tutup Kasir.
If there is a difference, you can add a Catatan. Next, you click Tutup Kasir.
A confirmation pop-up will appear regarding the suitability of the financial data that will be closed by the cashier.
If it is appropriate, click Tutup Kasir.
If you want to check again, click Cek Kembali.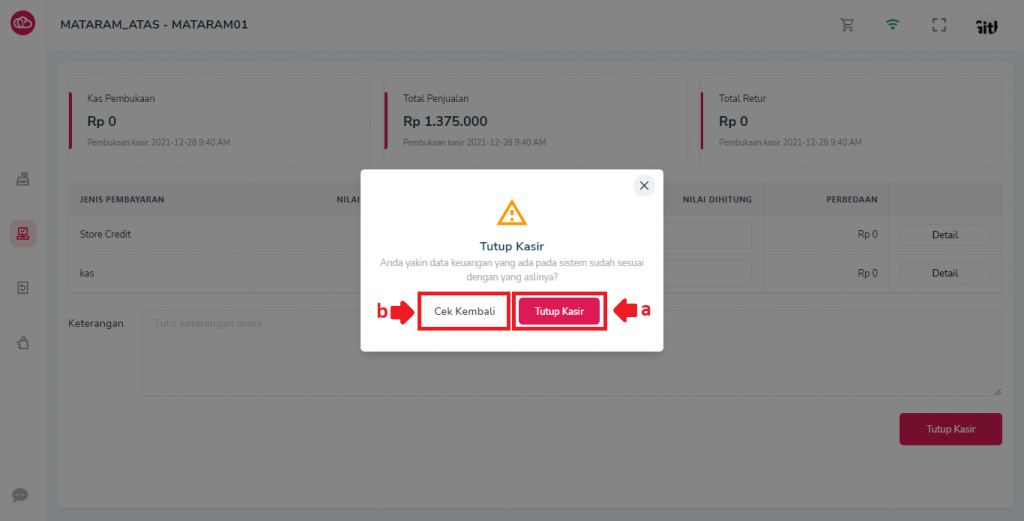 You will be directed to the start page when you choose the cashier, then the cash register you have closed will have a Deactive statement.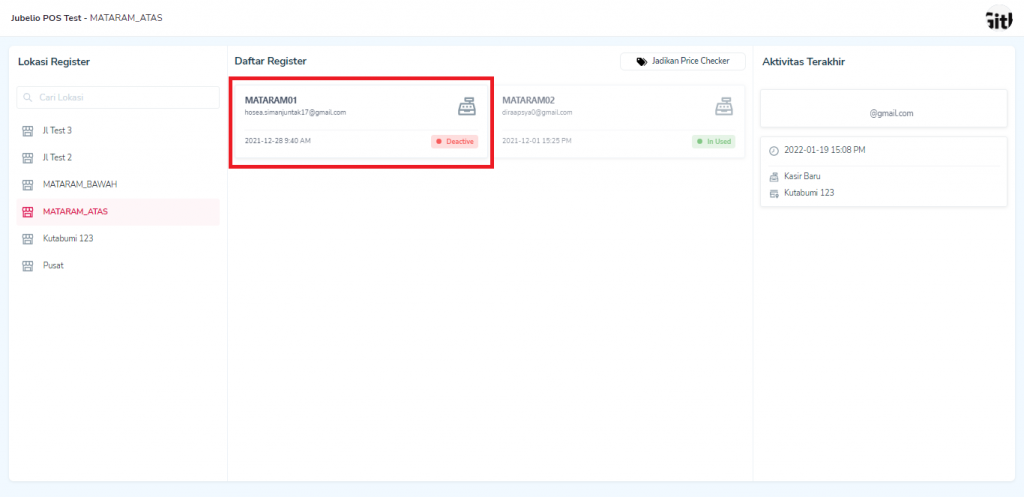 Hebat! Ada umpan balik lainnya?
Semakin banyak yang Anda beri tahukan kepada kami, semakin banyak hal yang dapat kami bantu.
Hebat! Ada umpan balik lainnya?