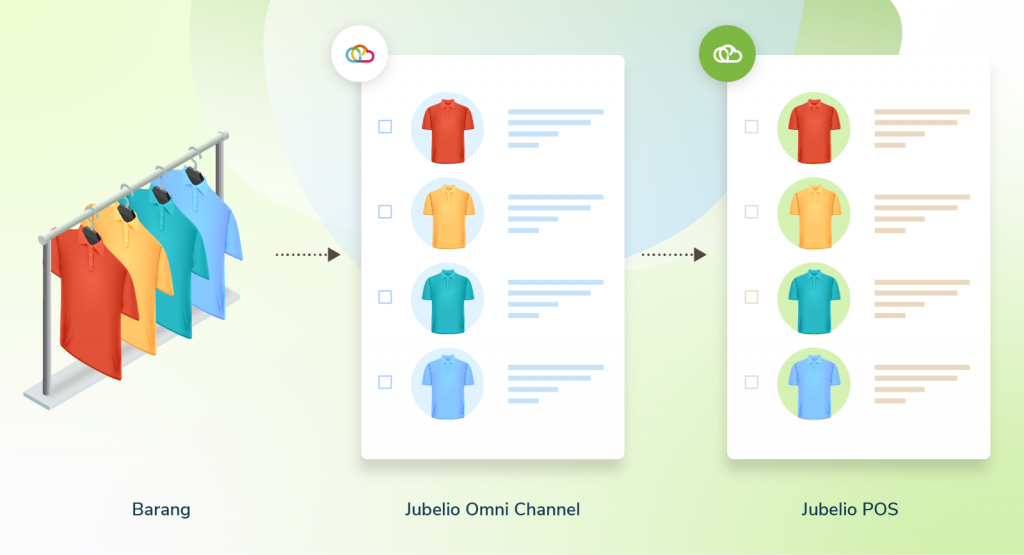 Hello, Pebisnis!
At Jubelio POS, all products sold are displayed on the Barang sub-menu from the Katalog sub-menu in the In Review and Master sections in the Jubelio Omnichannel. 
Click the

Manajemen Barang

menu, select the

Barang

sub-menu.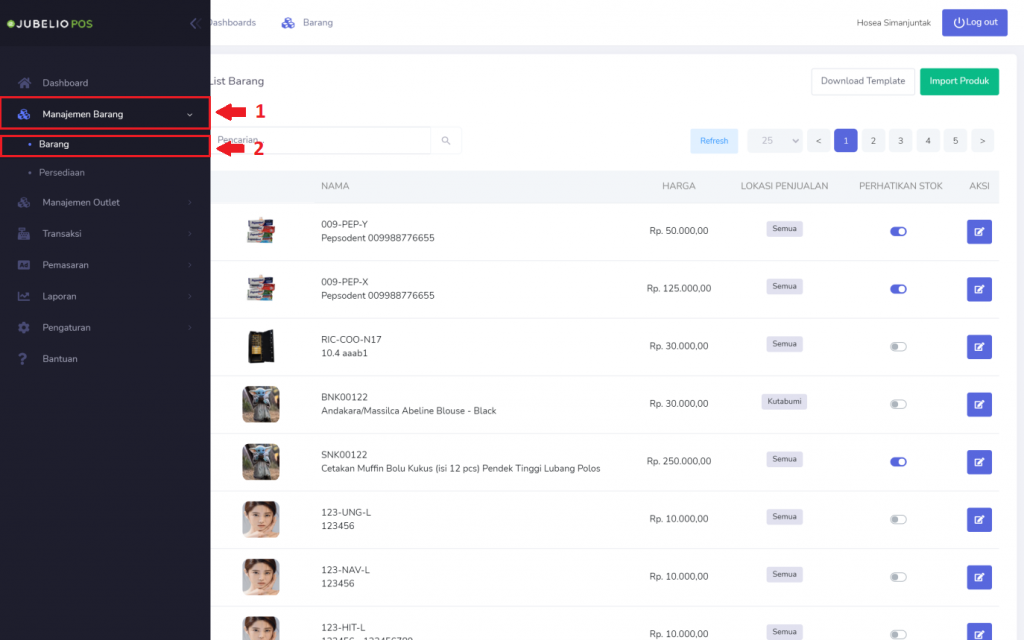 Everything is automatically integrated, so you no longer need to upload product lists to Jubelio POS.
To add products to the In Review and Master menus, please see How to Add New Products on Jubelio and The Product SKU Master Concept (jubelio.com).
Apart from displaying items, you can change the settings to show these items at specific POS locations.
Click change in the Aksi coloumn.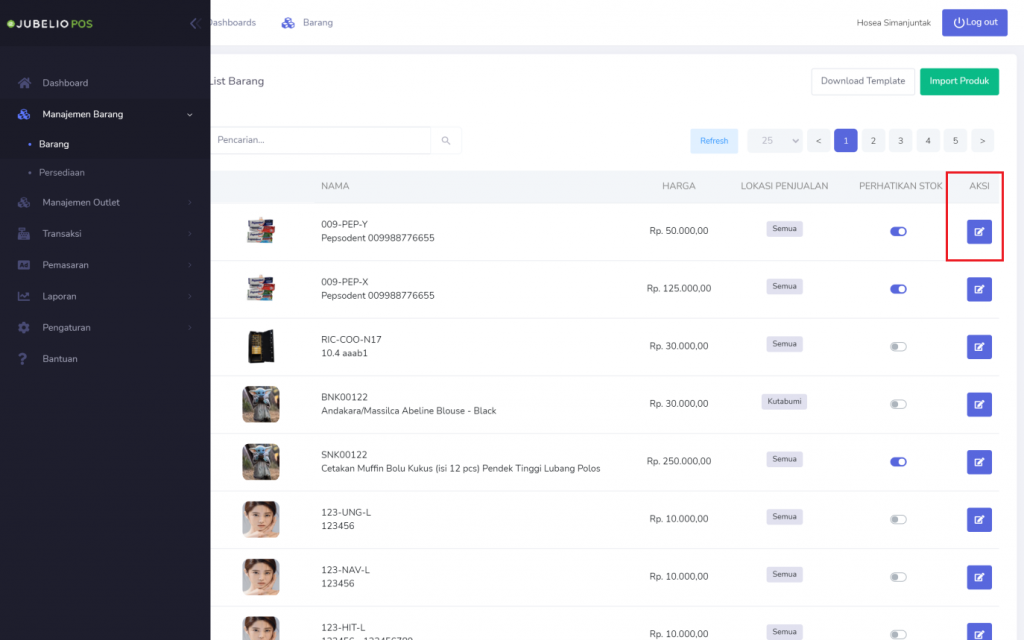 The Pilih Lokasi field will appear, then select the location where the item will be displayed. It can be one, several, or all of your POS locations. After that, Simpan.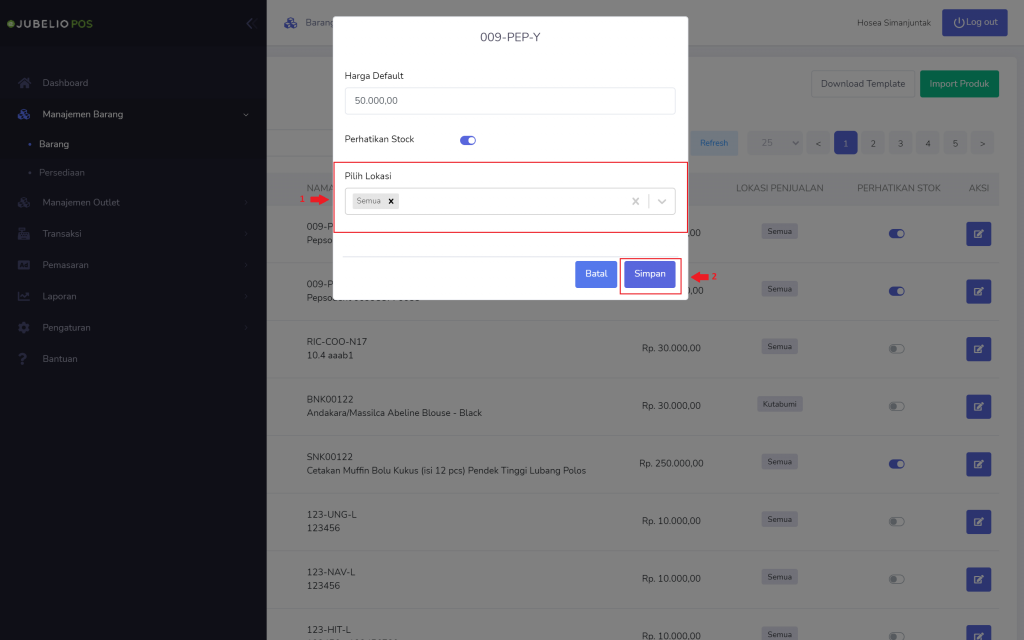 Also you can add locations with Download Templates if you have an extensive list of orders.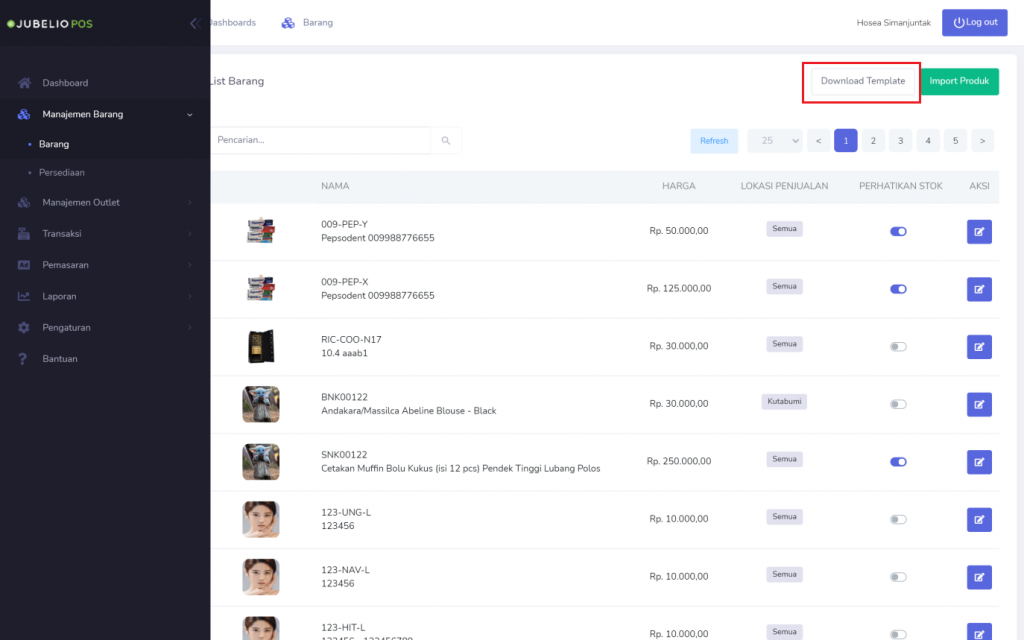 The file is downloaded in .csv format. fill in the available fields. 
SKU of goods in the

item_code

field.

Terms toggle pay attention to stock in the

pos_check_stock 

field.

Prices of goods according to the price in Jubelio in the

price

field.

The location of the POS item is displayed in the

location

field. Put a dash "|" between locations if it will appear in multiple locations.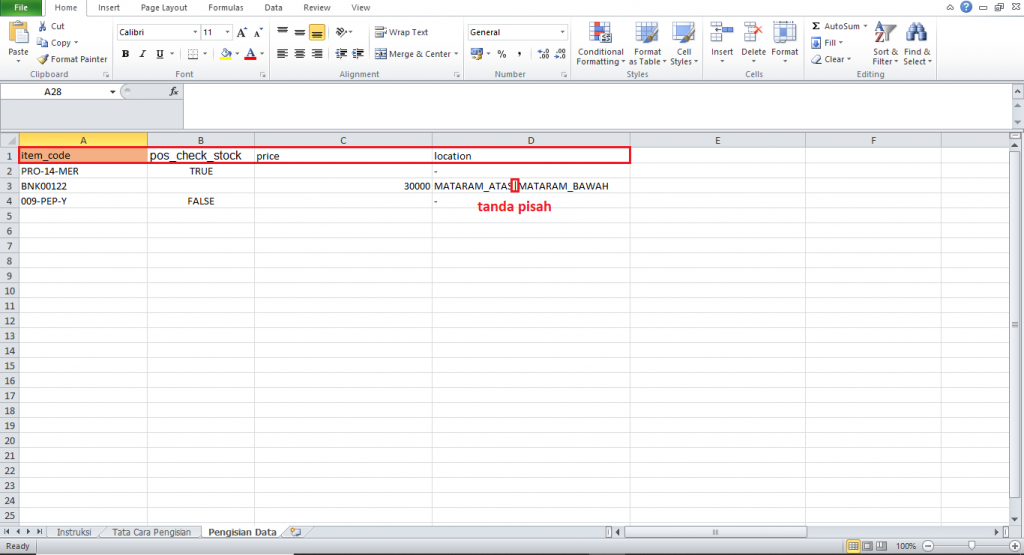 If you don't want to show items in all POS locations, you can leave the location blank by ticking "-".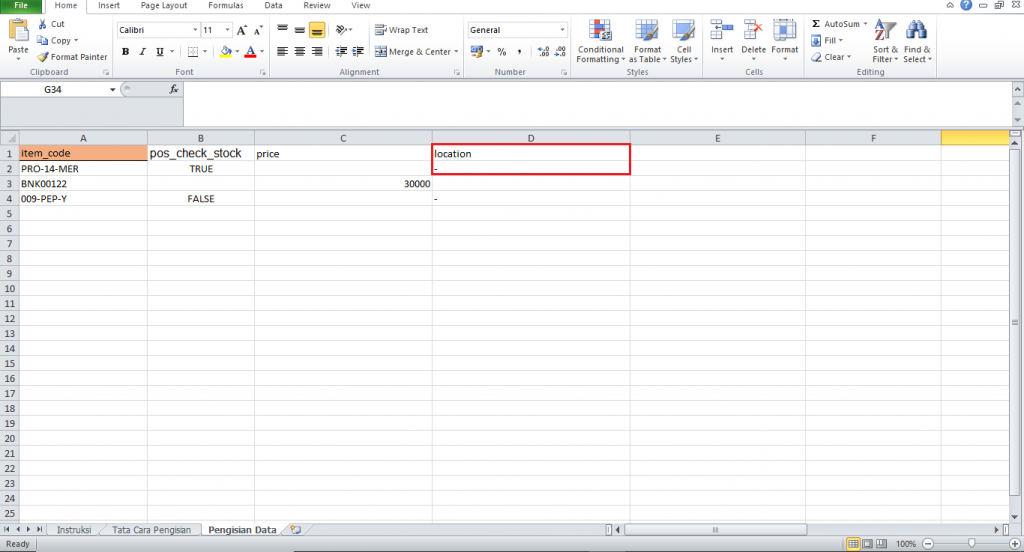 Next, the data that has been entered can be imported back into the Barang sub-menu. Click Import Produk.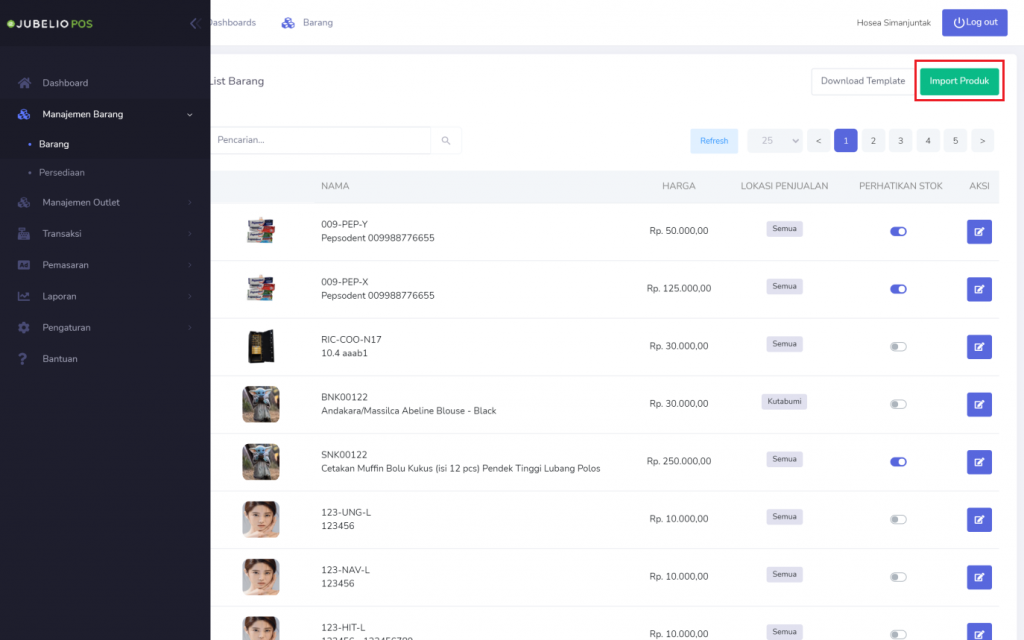 Notes
Toggle Perhatikan Stok can be activated to refresh stock synchronization between Jubelio POS available and Jubelio Omnichannel. This toggle avoids overselling where stock in an offline store is available even though the stock at Jubelio Omnichannel already oredered by another customer.
Hebat! Ada umpan balik lainnya?
Semakin banyak yang Anda beri tahukan kepada kami, semakin banyak hal yang dapat kami bantu.
Hebat! Ada umpan balik lainnya?