Hello, Pebisnis!
Jubelio Chat makes it easy for you to interact directly with your customers in the marketplace, one of them is Lazada. Well, if you already have a Jubelio Chat account and it's already integrated with Lazada, follow these steps to get started, OK!
Login to Jubelio Chat.
Click Kelola Toko, then enable the Chat.
Login to Jubelio Chat for Lazada.
The Lazada Chat display will appear.
If you want to change chat settings, you can click the Pengaturan icon (Chat Settings).
The Pengaturan Chat screen will open. There are several tabs in the form of rules that can be changed, namely Manajemen Pengguna, Balasan Cepat, Balasan Otomatis, Notifikasi, and Tag Kata Kunci.
The Manajemen Pengguna tab contains admin data (email) and hours worked. If there are other admins or users, you can add them by clicking Tambahkan Pengguna.
The Balasan Cepat tab is a message template that is usually located above the chatbox and is used to reply to your customer's messages. Click Add, fill in the quick reply that will be displayed, then click Save.
The Balasan Otomatis tab is a message that will appear when a customer initiates a conversation with you. It's like auto-reply.
You can display messages in text form by ticking the Only show text
or it could be text and actions by ticking the Show text and actions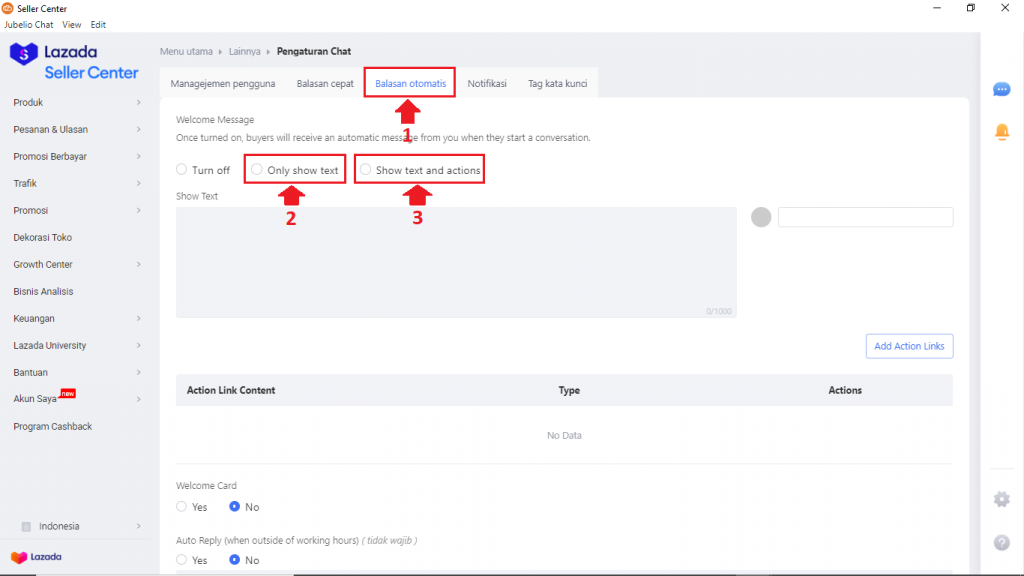 You can also manage notifications in the Notification
If you want to be notified of an incoming message, you can activate the notification ringtone by clicking the Aktif check box, then clicking Submit.
If not, you don't need to activate it by clicking the non-aktif check box, then clicking Submit.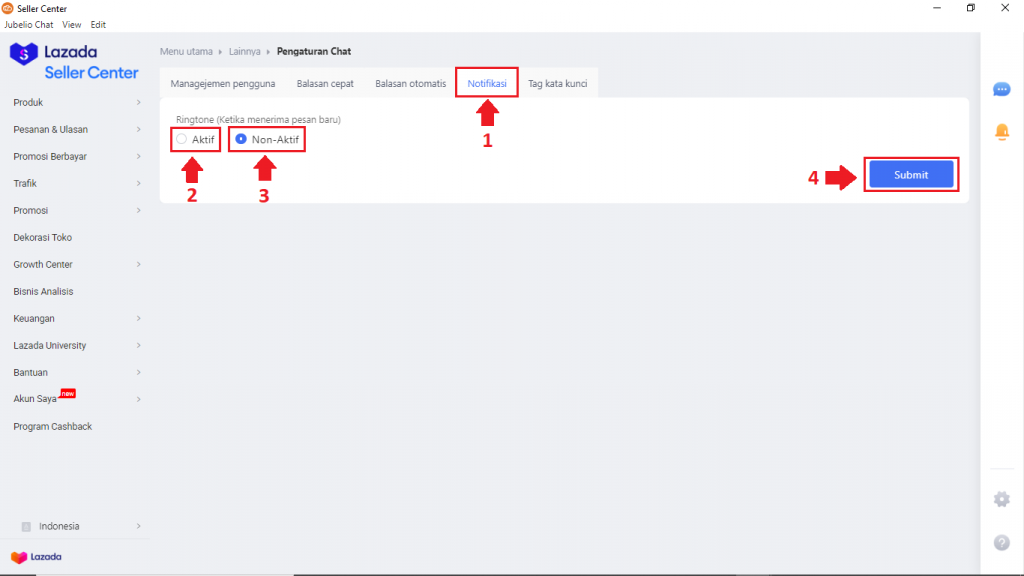 The last chat setting you can do is add a Tag Kata Kunci.
This tab can be useful for customers to get automatic replies according to keywords selected during presale, sale and/or postsale. Click Tambahkan Kata Kunci, then select the Scenario.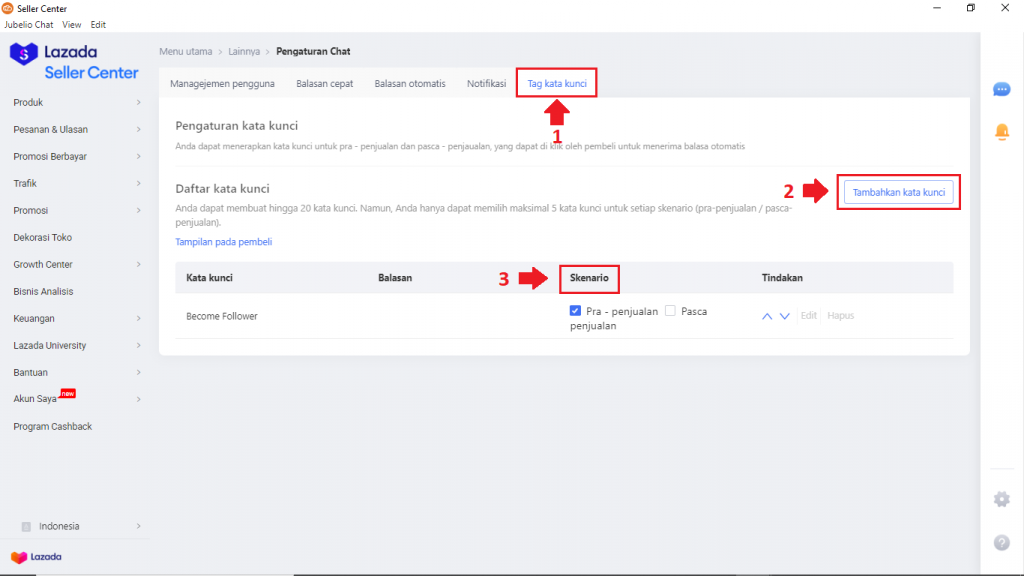 Once these settings have been adjusted, you can start a conversation with your customers.
Hebat! Ada umpan balik lainnya?
Semakin banyak yang Anda beri tahukan kepada kami, semakin banyak hal yang dapat kami bantu.
Hebat! Ada umpan balik lainnya?