Hello, Pebisnis!
Before you can use Jubelio Chat, you need to download and install the application first. In addition, Jubelio Chat can only be used by sellers who have registered with Jubelio Omnichannel.
Because this application is web-based, this application is only available for two types of operating systems, namely Windows and Mac OS. You can follow the steps below to be able to use Jubelio Chat.
How to Download and Install Jubelio Chat
Visit Jubelio Omnichannel.
Click the Produk menu, then select Jubelio Chat sub-menu.
Determine one of the operating systems (Windows or Mac OS) that suits your computer, then download it.
When it is done, you can continue to install.
Applications that have been downloaded in WinRAR format.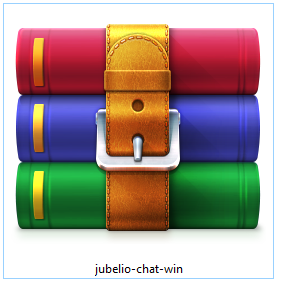 If the Jubelio Chat application has been installed, you can already use it.
After this, you can use the application.
Hebat! Ada umpan balik lainnya?
Semakin banyak yang Anda beri tahukan kepada kami, semakin banyak hal yang dapat kami bantu.
Hebat! Ada umpan balik lainnya?