Hello, Pebisnis!
Jubelio Chat makes it easy for you to interact directly with your customers in the marketplace, one of them is Bukalapak. Well, if you already have a Jubelio Chat account and it's already integrated with Bukalapak, follow these steps to get started, OK!
Login ke Jubelio Chat.
Click Kelola Toko, then enable the Chat.
The Bukalapak display will appear. Click Login.
Login to Jubelio Chat for Bukalapak.
Click Send code via SMS because you will be asked for a verification code.
Then, fill in the verification code and click Konfirmasi.
Next, the Seller Center screen will appear. Click Mulai Chat.
You will go to Bukalapak Chat. You can already use Jubelio Chat.
For more settings, click the Pengaturan.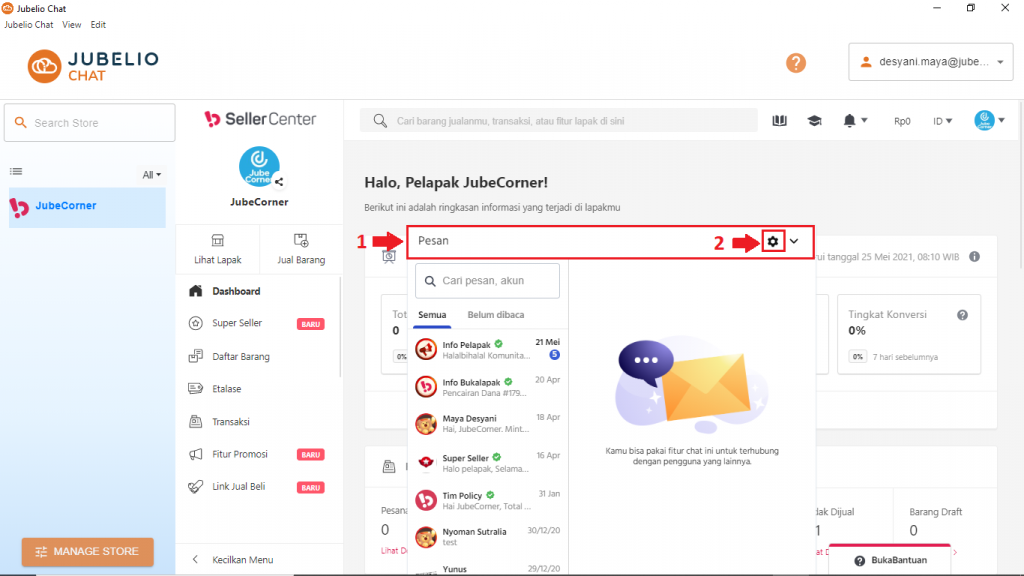 Hebat! Ada umpan balik lainnya?
Semakin banyak yang Anda beri tahukan kepada kami, semakin banyak hal yang dapat kami bantu.
Hebat! Ada umpan balik lainnya?