Category Mapping functions to map categories of goods in Jubelio (Master) with categories of goods in each marketplace.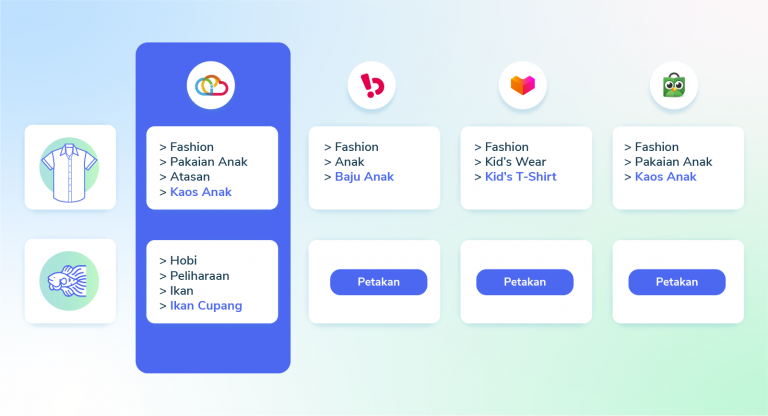 So, even though the categories of goods in each marketplace appear different, all of them are still under the control of the Jubelio (Master) category.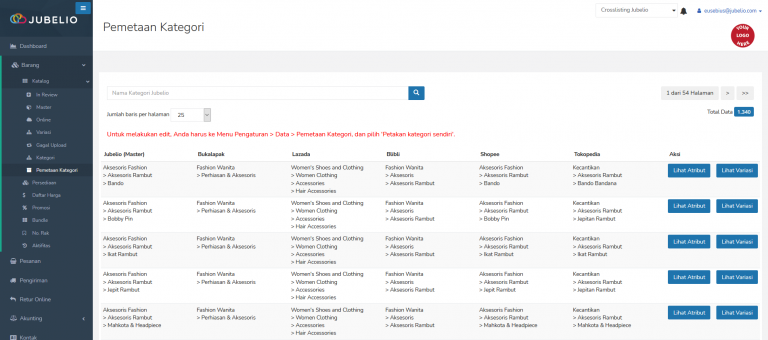 This Category mapping is done only once, when you add a new category in Jubelio. So, you don't need to set the category of an item in each marketplace when doing cross-listings.
Jubelio has prepared several category mappings that you can use right away. However, for uncharted categories, you will have to fill in them yourself.
But don't worry over the time, Jubelio will update the category mapping data until all types of categories are mapped automatically.
On the Category Mapping page, you will see a table of mapping categories that exist in your account.

The Jubelio (Master) far left column will be a reference for categories in all marketplaces

The next column, such as Bukalapak, Lazada, Blibli, Shopee and Tokopedia, is a mapping of the category of goods for each version of marketplace.

Hebat! Ada umpan balik lainnya?
Semakin banyak yang Anda beri tahukan kepada kami, semakin banyak hal yang dapat kami bantu.
Hebat! Ada umpan balik lainnya?