Hello, Pebisnis!
One of the advantages of using the Jubelio Store is that you can insert your blog into your online store website. Well, here, you need to add a Blog menu to the website.
Why is it necessary to add a Blog menu? Because when you first create a website, only three menus appear, namely Home, Shop, and About.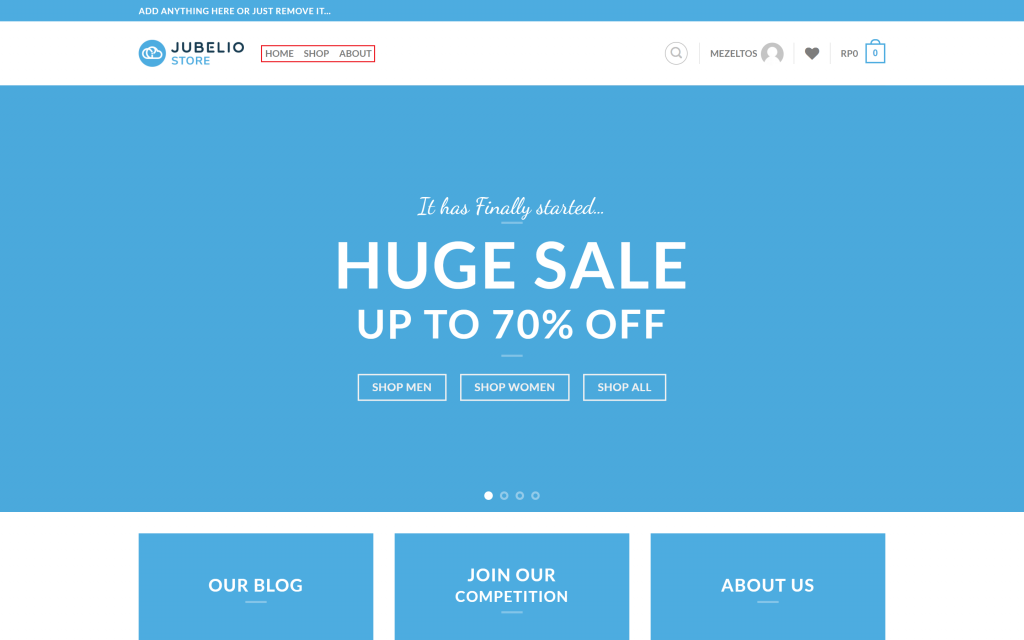 In addition, there are other benefits of this blog as follows.
Provide information that customers need to attract potential customers.
Make it easy for customers to find your business because of website traffic.
Improve the image or reputation of your business (brand).
Build closeness with customers.
Now, to add a Blog menu, follow the steps below.
How to Add a Blog Menu
Click the Appearance menu -> click the Menus sub menu.
In the Pages column, click the View All tab, tick Blog – Post Page, and click Add to Menu.
A new item will appear in the Menu Structures column, namely Blog. Click Save Menu.
You can change the order of items.
Display the Blog menu on your online store website page like this.
You can create a blog to be displayed on this Blog
Next, you can add the Whatsapp Chat feature.
Hebat! Ada umpan balik lainnya?
Semakin banyak yang Anda beri tahukan kepada kami, semakin banyak hal yang dapat kami bantu.
Hebat! Ada umpan balik lainnya?